10 Similar Movies Like The Magnificent Seven
This is a list of movie recommendations of movies similar to The Magnificent Seven. Bear in mind that this list is in no particular order.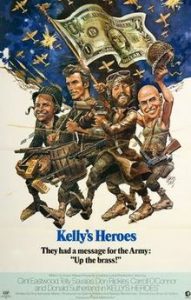 In the midst of World War II, an array of colorful American soldiers gets inside information from a drunk German officer about millions of dollars worth of gold hidden on enemy soil. Kelly (Clint Eastwood), a private with the platoon, devises a plan to sneak past the German officers to steal the loot for his crew. They recruit more men and set their plan into action. Despite several casualties, the men are determined to press forward, even if it means striking a deal with the opposing army.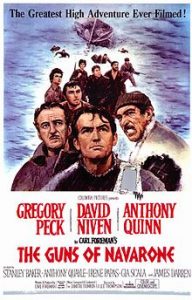 In 1943, a small commando team is sent to destroy huge German guns on the Greek Island of Navarone in order to rescue Allied troops trapped on Kheros. Led by British Major Franklin (Anthony Quayle), the team includes American Mallory (Gregory Peck), Greek resistance fighter Stavros (Anthony Quinn) and reluctant explosives expert Miller. Facing impossible odds, the men battle stormy seas and daunting cliffs. When Franklin is injured, Mallory takes command, and personal enmities spill over.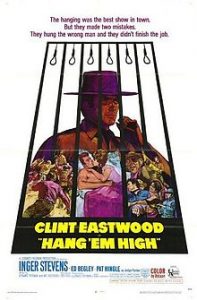 After a gang of men unsuccessfully attempts to lynch him for a cattle rustling crime he did not commit, Jed Cooper (Clint Eastwood) is saved by marshal Dave Bliss (Ben Johnson) and judge Adam Fenton (Pat Hingle). The lawmen offer him a job as a federal marshal with the caveat that he not abuse his new power to seek revenge against his tormentors. But, when Cooper finds that some of the men who attacked him are involved in another set of crimes, he fights to bring them to justice.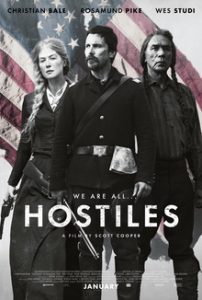 In 1892, legendary Army Capt. Joseph Blocker reluctantly agrees to escort a dying Cheyenne war chief and his family back to their tribal land. Embarking on a harrowing and perilous journey from Fort Berringer, N.M., to the grasslands of Montana, they soon encounter a young widow whose family was killed on the plains. The travelers must now band together to survive a punishing landscape that's crawling with hostile Comanches and vicious outliers.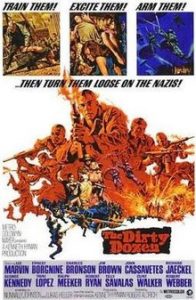 As D-Day approaches, Colonel Breed hands the roguish Major Reisman (Lee Marvin) an important assignment: He must train a team of soldiers to parachute across enemy lines and assassinate German personnel at a French chateau. The soldiers, recruited from murderers, rapists and criminals on death row, are promised commuted sentences. In spite of their history, the 12 men prove a spirited and courageous unit. Led by Major Reisman, they will exact revenge.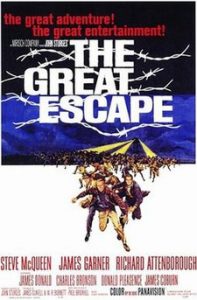 Imprisoned during World War II in a German POW camp, a group of Allied soldiers are intent on breaking out, not only to escape, but also to draw Nazi forces away from battle to search for fugitives. Among the prisoners determined to escape are American Captain Virgil Hilts (Steve McQueen) and British Squadron Leader Roger Bartlett (Richard Attenborough). Outwitting their captors by digging a tunnel out of the prison grounds, the soldiers find the stakes much higher when escape becomes a reality.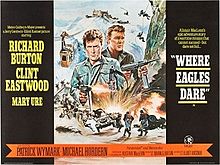 A crack team of Allied soldiers stages a daring rescue during World War II. A U.S. general is being held captive in an imposing castle fort, high in the Bavarian Alps. The audacious plan calls for Lt. Schaffer (Clint Eastwood), Maj. Smith (Richard Burton) and other operatives to parachute down wearing Nazi disguises. They'll penetrate the mountain outpost while undercover operatives assist them from within. But their mission changes when they discover that there's a traitor in their midst.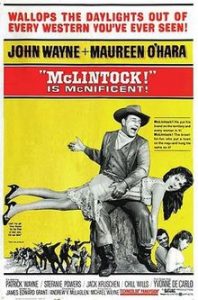 Aging rancher George Washington McLintock (John Wayne), a wealthy self-made man, is forced to deal with numerous personal and professional problems. Seemingly everyone wants a piece of his enormous farmstead, including high-ranking government men, McLintock's own sons and nearby Native Americans. As McLintock tries to juggle his various adversaries, his wife, who left him two years previously, suddenly returns. But she isn't interested in her husband — she wants custody of their daughter.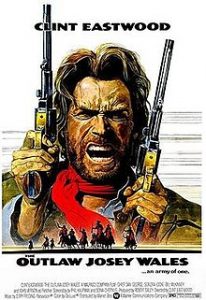 Josey Wales (Clint Eastwood) watches helplessly as his wife and child are murdered, by Union men led by Capt. Terrill (Bill McKinney). Seeking revenge, Wales joins the Confederate Army. He refuses to surrender when the war ends, but his fellow soldiers go to hand over their weapons — and are massacred by Terrill. Wales guns down some of Terrill's men and flees to Texas, where he tries to make a new life for himself, but the bounty on his head endangers him and his new surrogate family.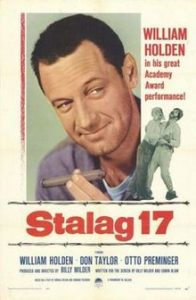 One night in 1944 in a German POW camp housing American airmen, two prisoners try to escape the compound and are quickly discovered and shot dead. Among the remaining men, suspicion grows that one of their own is a spy for the Germans. All eyes fall on Sgt. Sefton (William Holden) who everybody knows frequently makes exchanges with German guards for small luxuries. To protect himself from a mob of his enraged fellow inmates, Sgt. Sefton resolves to find the true traitor within their midst.
References: Tastedive