10 Similar Anime Like Kakegurui: Compulsive Gambler
Kakegurui: Compulsive Gambler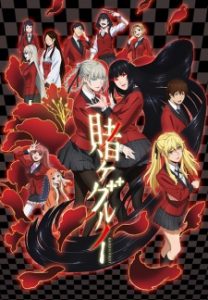 Here are my favorite picks for anime like Kakegurui: Compulsive Gambler. Keep in mind the list is in no particular order. Enjoy!
Kaiji: Ultimate Survivor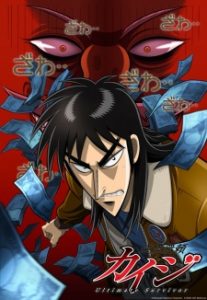 Kaiji Itou is a good-for-nothing loiterer who spends his days drinking beer and stealing hubcaps—that is, until he ends up being tricked by his former co-worker. Unable to suddenly repay his friend's huge debt all by himself, Kaiji is offered a shady deal to participate in an illegal underground gamble on a cruise ship. This turns out to be nothing more than the beginning of his new life of hell—thrown headlong into a life-threatening roller coaster of mind games, cheating, and deceit.
No Game, No Life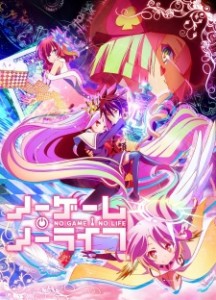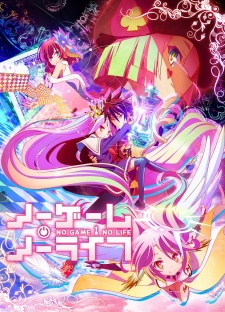 No Game No Life is a surreal comedy that follows Sora and Shiro, shut-in NEET siblings and the online gamer duo behind the legendary username "Blank." They view the real world as just another lousy game; however, a strange e-mail challenging them to a chess match changes everything—the brother and sister are plunged into an otherworldly realm where they meet Tet, the God of Games.
Death Parade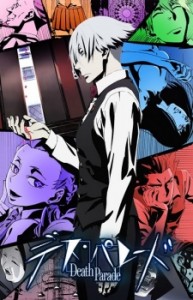 After death, there is no heaven or hell, only a bar that stands between reincarnation and oblivion. There the attendant will, one after another, challenge pairs of the recently deceased to a random game in which their fate of either ascending into reincarnation or falling into the void will be wagered. Whether it's bowling, darts, air hockey, or anything in between, each person's true nature will be revealed in a ghastly parade of death and memories, dancing to the whims of the bar's master. Welcome to Quindecim, where Decim, arbiter of the afterlife, awaits!
Prison School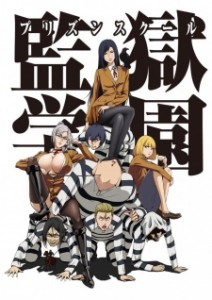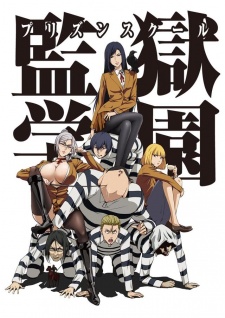 Located on the outskirts of Tokyo, Hachimitsu Private Academy is a prestigious all-girls boarding school, famous for its high-quality education and disciplined students. However, this is all about to change due to the revision of the school's most iconic policy, as boys are now able to enroll as well.
At the start of the first semester under this new decree, a mere five boys have been accepted, effectively splitting the student body into a ratio of two hundred girls to one boy. Kiyoshi, Gakuto, Shingo, Andre, and Jo are quickly cast away without having a chance to make any kind of a first impression. Unable to communicate with their fellow female students, the eager boys set their sights on a far more dangerous task: peeping into the girls' bath!
Food Wars! Shokugeki no Soma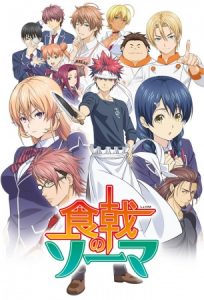 Ever since he was a child, fifteen-year-old Souma Yukihira has helped his father by working as the sous chef in the restaurant his father runs and owns. Throughout the years, Souma developed a passion for entertaining his customers with his creative, skilled, and daring culinary creations. His dream is to someday own his family's restaurant as its head chef.
One Outs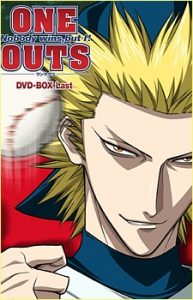 Toua Tokuchi is an athlete by profession, but a reckless gambler at heart. On the streets of Okinawa, he uses nothing but his wits and a "fastball" peaking at a mere 134 kmph to somehow achieve 499 wins in the game of "One Outs," a simplified version of baseball between the pitcher and one batter. Amazed by Toua's unique prowess on the mound, veteran slugger Hiromichi Kojima artfully scouts the pitcher for his long unsuccessful team, the Saikyou Saitama Lycaons. Kojima desperately hopes Toua will lead them to the championship; however, Tsuneo Saikawa, the mercenary owner of the Lycaons, sees the vastly talented pitcher as a threat to the income generated by the team. Rising to the challenge of swaying the owner, Toua suggests a one-of-a-kind "One Outs" contract: every out Toua pitches will earn him five million yen, but with every run he gives up, he will lose fifty million yen.
Dorei-ku The Animation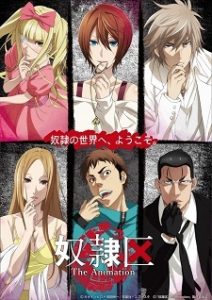 What if you could enslave anyone you ever wanted? Well, this comes close. The SCM lets you enslave anyone who is also wearing an SCM, at a price. One must win over the other, at the cost of anything, in order for the other to become their slave.
Classroom of the Elite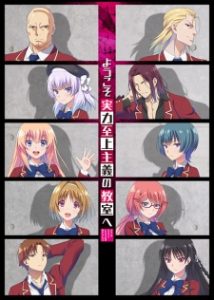 On the surface, Koudo Ikusei Senior High School is a utopia. The students enjoy an unparalleled amount of freedom, and it is ranked highly in Japan. However, the reality is less than ideal. Four classes, A through D, are ranked in order of merit, and only the top classes receive favorable treatment.
Kiyotaka Ayanokouji is a student of Class D, where the school dumps its worst. There he meets the unsociable Suzune Horikita, who believes she was placed in Class D by mistake and desires to climb all the way to Class A, and the seemingly amicable class idol Kikyou Kushida, whose aim is to make as many friends as possible.
Touhai Densetsu Akagi: Yami ni Maiorita Tensai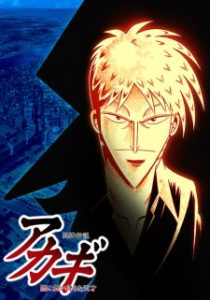 While mahjong is a game that is often played with family and friends, it is also a game that is played in the darkest corners of society. Nangou is a compulsive gambler who has accumulated debt over three million yen. In a last ditch attempt to clear his record, he decides to wager his life on a game of mahjong with the mafia. Unfortunately, as the game progresses, Nangou only moves further from the prize and closer to death.
Danganronpa: The Animation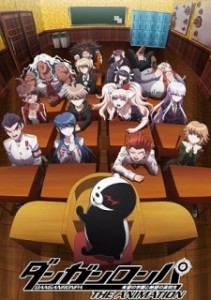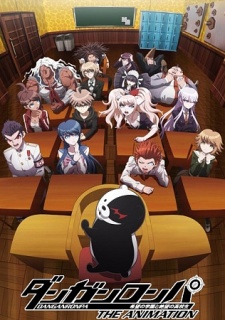 Hope's Peak Academy is an elite high school that accepts only the most talented students. Individuals who successfully enroll receive their own unique titles, suitably reflective of their skills and traits. Of the fifteen candidates admitted to the peculiar school that year, Makoto Naegi is a completely ordinary individual who has been accepted by sheer chance, with the title of "Super High School-Level Luck."
References: Myanimelist