Koi to Uso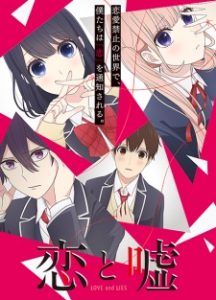 Here are my favorite picks for anime like Koi to Uso. Keep in mind the list is in no particular order. Enjoy!
Kuzu no Honkai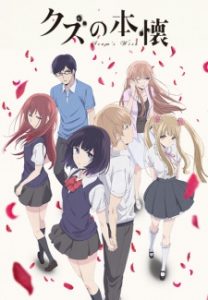 To the outside world, Hanabi Yasuraoka and Mugi Awaya are the perfect couple. But in reality, they just share the same secret pain: they are both in love with other people they cannot be with.
Shimoneta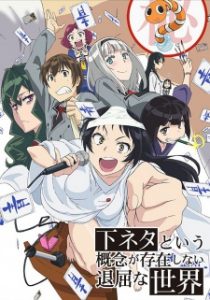 With the introduction of strict new morality laws, Japan has become a nation cleansed of all that is obscene and impure. By monitoring citizens using special devices worn around their necks, authorities have taken extreme measures to ensure that society remains chaste.
Nisekoi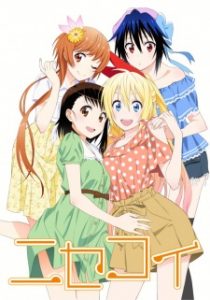 Raku Ichijou, a first-year student at Bonyari High School, is the sole heir to an intimidating yakuza family. Ten years ago, Raku made a promise to his childhood friend. Now, all he has to go on is a pendant with a lock, which can only be unlocked with the key which the girl took with her when they parted.
Netsuzou TRap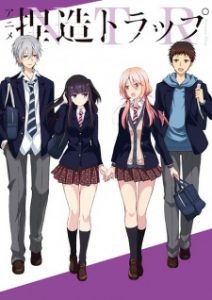 Yuma and Hotaru have been friends since childhood, so it's only natural that when Yuma is nervous about her new boyfriend, she asks Hotaru for advice. But when Hotaru starts coming onto Yuma for what feels like more than just 'practice,' what does it mean…? With boyfriends in the foreground but a secret, passionate tryst in the background, will Yuma and Hotaru try to forget what happened between them or have they fallen into a trap of true love and betrayal?
ReLIFE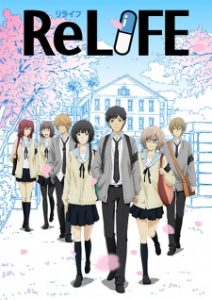 Dismissed as a hopeless loser by those around him, 27-year-old Arata Kaizaki bounces around from one job to another after quitting his first company. His unremarkable existence takes a sharp turn when he meets Ryou Yoake, a member of the ReLife Research Institute, who offers Arata the opportunity to change his life for the better with the help of a mysterious pill. Taking it without a second thought, Arata awakens the next day to find that his appearance has reverted to that of a 17-year-old.
References: Myanimelist