5 Anime Like Mushishi Zoku Shou [Next Passage]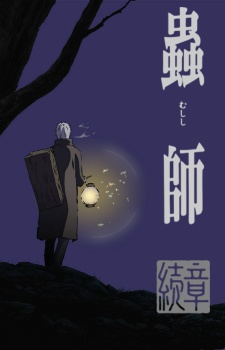 Here are my favorite picks for anime like MUSHI-SHI -Next Passage-. Keep in mind the list is in no particular order. Enjoy the recommendations!
Genius bartender, Sasakura Ryuu makes the most incredible cocktails anyone has ever tasted. Seeking his "Glass of God", individuals from all different walks of life visit his bar. With both a compassionate ear and a godly drink, Ryuu helps people with their problems. (Source: ANN)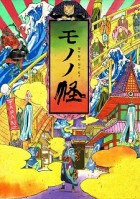 In feudal Japan, evil spirits known as mononoke plague both households and the countryside, leaving a trail of fear in their wake. One mysterious person has the power to slay the mononoke where they stand; he is known only as the Medicine Seller, and he vanquishes the spirits using the power of his Exorcism Sword. However, in order to draw his sword he must first understand the Form, Truth and Reason of the mononoke. Armed with a sharp wit and keen intellect, the Medicine Seller wanders from place to place, striking down the evil spirits in his wake. (Source: Flatiron Film Company)
While most fifteen-year-old boys, in one way or another, harbor secrets that are related to girls, Takashi Natsume has a peculiar and terrifying secret involving youkai: for as long as he can remember, he has been constantly chased by these spirits. Natsume soon discovers that his deceased grandmother Reiko had passed on to him the Yuujinchou, or "Book of Friends," which contains the names of the spirits whom she brought under her control. Now in Natsume's possession, the book gives Reiko's grandson this power as well, which is why these enraged beings now haunt him in hopes of somehow attaining their freedom.
Without parents and a loving home, and constantly being hunted by hostile, merciless youkai, Natsume is looking for solace—a place where he belongs. However, his only companion is a self-proclaimed bodyguard named Madara. Fondly referred to as Nyanko-sensei, Madara is a mysterious, pint-sized feline spirit who has his own reasons for sticking with the boy. Based on the critically acclaimed manga by Yuki Midorikawa, Natsume Yuujinchou is an unconventional and supernatural slice-of-life series that follows Natsume as he, with his infamous protector Madara, endeavors to free the spirits bound by his grandmother's contract. [Written by MAL Rewrite]
Masterless samurai Akitsu Masanosuke is a skilled and loyal swordsman, but his naïve, diffident nature has time and again caused him to be let go by the lords who have employed him. Hungry and desperate, he becomes a bodyguard for Yaichi, the charismatic leader of a gang called "Five Leaves." Although disturbed by the gang's sinister activities, Masa begins to suspect that Yaichi's motivations are not what they seem. And despite his misgivings, the deeper he's drawn into the world of the Five Leaves, the more he finds himself fascinated by these devious, mysterious outlaws. (Source: MU)
2019, Divergence Ratio 1.048596. The near future, where a device popularly called the PokeCom, packaged with PhoneDroid OS, spreads, bringing the Augmented Reality world close to existence. Central Tanegashima High School's Robot Research Club is in danger of losing its club status. Kaito Yashio, one of only two members, is only obsessed with robot fighting games, showing no interest in the Robo Club even in this situation. The reckless, useless club head, Akiho Senomiya, aims to complete a giant robot, struggling hard to avoid losing the club's status. Then, one day, Kaito discovers the A.R. annotation that becomes the Kimijima Report. Written in that report is the indictment of someone named Kou Kimijima's conspiracy involving the world. (Source: VNdb)
References: Wiki, ANN, MyAnimeList