5 Similar Anime Like Goblin Slayer
Goblin Slayer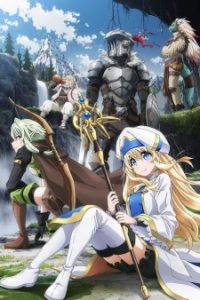 Here are my favorite picks for anime like Goblin Slayer. Keep in mind the list is in no particular order. Enjoy!
Grimgar of Fantasy and Ash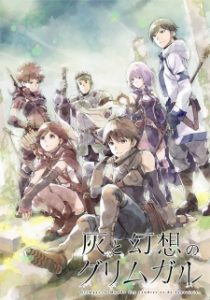 Fear, survival, instinct. Thrown into a foreign land with nothing but hazy memories and the knowledge of their name, they can feel only these three emotions resonating deep within their souls. A group of strangers is given no other choice than to accept the only paying job in this game-like world—the role of a soldier in the Reserve Army—and eliminate anything that threatens the peace in their new world, Grimgar.
When all of the stronger candidates join together, those left behind must create a party together to survive: Manato, a charismatic leader and priest; Haruhiro, a nervous thief; Yume, a cheerful hunter; Shihoru, a shy mage; Mogzo, a kind warrior; and Ranta, a rowdy dark knight. Despite its resemblance to one, this is no game—there are no redos or respawns; it is to kill or be killed.
It is now up to this ragtag group of unlikely fighters to survive together in a world where life and death are separated only by a fine line.
Is It Wrong to Try to Pick Up Girls in a Dungeon?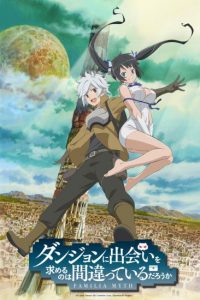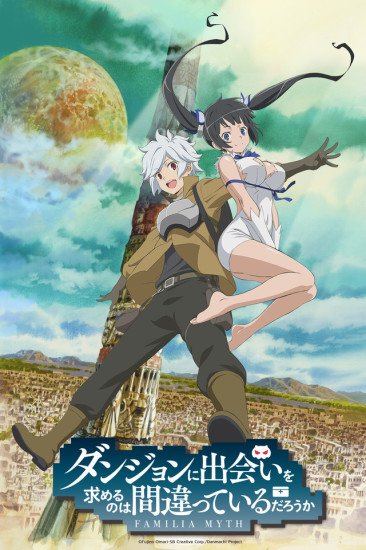 Life in the bustling city of Orario is never dull, especially for Bell Cranel, a naïve young man who hopes to become the greatest adventurer in the land. After a chance encounter with the lonely goddess, Hestia, his dreams become a little closer to reality. With her support, Bell embarks on a fantastic quest as he ventures deep within the city's monster-filled catacombs, known only as the "Dungeon." Death lurks around every corner in the cavernous depths of this terrifying labyrinth, and a mysterious power moves amidst the shadows.
Even on the surface, survival is a hard-earned privilege. Indeed, nothing is ever certain in a world where gods and humans live and work together, especially when they often struggle to get along. One thing is for sure, though: a myriad of blunders, triumphs and friendships awaits the dauntlessly optimistic protagonist of this herculean tale.
Akame ga Kill!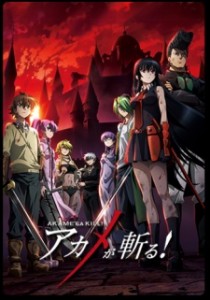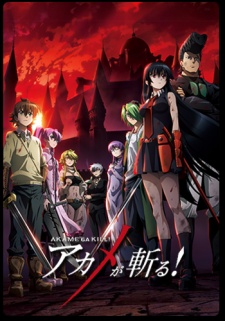 Night Raid is the covert assassination branch of the Revolutionary Army, an uprising assembled to overthrow Prime Minister Honest, whose avarice and greed for power has lead him to take advantage of the child emperor's inexperience. Without a strong and benevolent leader, the rest of the nation is left to drown in poverty, strife, and ruin. Though the Night Raid members are all experienced killers, they understand that taking lives is far from commendable and that they will likely face retribution as they mercilessly eliminate anyone who stands in the revolution's way.
This merry band of assassins' newest member is Tatsumi, a naïve boy from a remote village who had embarked on a journey to help his impoverished hometown and was won over by not only Night Raid's ideals, but also their resolve. Akame ga Kill! follows Tatsumi as he fights the Empire and comes face-to-face with powerful weapons, enemy assassins, challenges to his own morals and values, and ultimately, what it truly means to be an assassin with a cause.
Is It Wrong to Try to Pick Up Girls in a Dungeon?: Sword Oratoria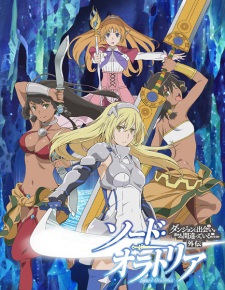 After having descended upon this world, the gods have created guilds where adventurers can test their mettle. These guilds, known as "familia," grant adventurers the chance to explore, gather, hunt, or simply enjoy themselves.
Dungeon ni Deai wo Motomeru no wa Machigatteiru Darou ka Gaiden: Sword Oratoria begins in Orario, the lively city of adventures. The Sword Princess, Ais Wallenstein, and the novice mage, Lefiya Viridis, are members of the Loki Familia, who are experts at monster hunting. With the rest of their group, they journey to the tower of Babel in hopes of exploring the dungeon underneath. Home to powerful monsters, the dungeon will fulfill Ais's desire to master her sword skills, while bringing Lefiya closer to her dream of succeeding Riveria Ljos Alf, vice-captain of the Loki Familia, as the most powerful mage in the land.
Drifters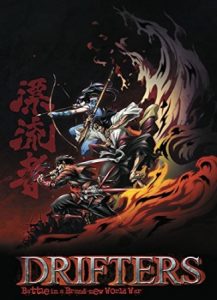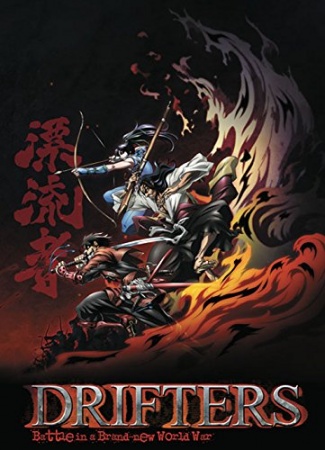 At the Battle of Sekigahara in 1600, Toyohisa Shimazu is the rearguard for his retreating troops, and is critically wounded when he suddenly finds himself in a modern, gleaming white hallway. Faced with only a stoic man named Murasaki and hundreds of doors on both sides, Toyohisa is pulled into the nearest door and into a world completely unlike his own.
The strange land is populated by all manner of fantastical creatures, as well as warriors from different eras of Toyohisa's world who were thought to be dead. Quickly befriending the infamous warlord Nobunaga Oda and the ancient archer Yoichi Suketaka Nasu, Toyohisa learns of the political unrest tearing through the continent. Furthermore, they have been summoned as "Drifters" to fight against the "Ends," people who are responsible for the creation of the Orte Empire and are trying to annihilate the Drifters. As the Ends grow more powerful, so does the Empire's persecution of elves and other demihumans. It is up to Toyohisa and his group of unconventional heroes to battle in a brand-new world war to help the Empire's subjects, while protecting the land to claim for themselves and challenging the Ends.
References: Myanimelist