5 Similar Anime Like Zombieland Saga
Zombieland Saga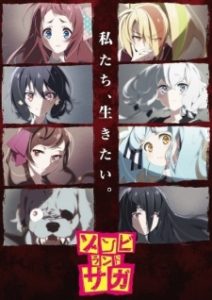 Here are my favorite picks for anime like Zombieland Saga. Keep in mind the list is in no particular order. Enjoy!
School-Live!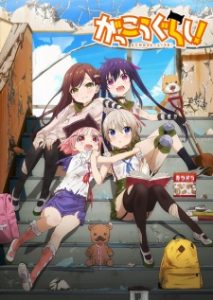 Yuki Takeya loves her school so much that she does not want to ever leave! Megurigaoka High School is a unique and lively place where Yuki enjoys her carefree life as a third-year high school student and member of the School Living Club. The club, consisting of the president Yuuri Wakasa, the athletic Kurumi Ebisuzawa, the mature junior Miki Naoki, the supervising teacher Megumi Sakura, and the club dog Taroumaru, prides itself on making the most of life at school. However, this illusion of endless bliss is just a bubble waiting to be burst because Yuki is unable to perceive what is truly happening around her. In reality, all is not as it seems—the real purpose of the School Living Club is to escape from the shocking and disturbing truth: the girls are in the middle of a zombie apocalypse and have barricaded themselves inside the school as the sole survivors.
Steins;Gate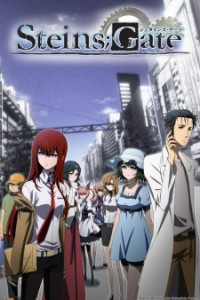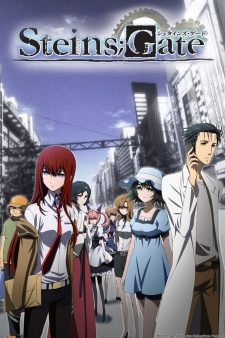 The self-proclaimed mad scientist Rintarou Okabe rents out a room in a rickety old building in Akihabara, where he indulges himself in his hobby of inventing prospective "future gadgets" with fellow lab members: Mayuri Shiina, his air-headed childhood friend, and Hashida Itaru, a perverted hacker nicknamed "Daru." The three pass the time by tinkering with their most promising contraption yet, a machine dubbed the "Phone Microwave," which performs the strange function of morphing bananas into piles of green gel.
Though miraculous in itself, the phenomenon doesn't provide anything concrete in Okabe's search for a scientific breakthrough; that is, until the lab members are spurred into action by a string of mysterious happenings before stumbling upon an unexpected success—the Phone Microwave can send emails to the past, altering the flow of history.
Detroit Metal City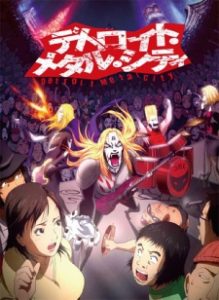 Dominating the world of indie music, Detroit Metal City (DMC) is a popular death metal band known for its captivatingly dark and crude style. Its extravagant lead singer, Johannes Krauser II, is especially infamous as a demonic being who has risen from the fiery pits of hell itself in order to bring the world to its knees and lord over all mortals—or at least that's what he's publicized to be.
Unbeknownst to his many worshippers, Krauser II is just the alter ego of an average college graduate named Souichi Negishi. Although he is soft-spoken, peace-loving, and would rather listen to Swedish pop all day, he must participate in DMC's garish concerts in order to make ends meet. Detroit Metal City chronicles Negishi's hilarious misadventures as he attempts to juggle his hectic band life, a seemingly budding romance, and dealing with his incredibly obsessive and dedicated fans.
Girlish Number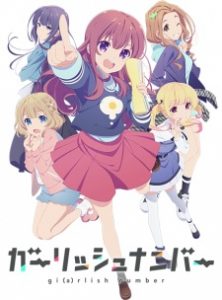 College student Chitose Karasuma is determined not to do boring things as she enters the adult world. To this end, this bad-mannered beauty barges into a facility that trains would-be voice actors and actresses, somehow landing a job at "Number One Produce," a seiyuu agency managed by her older brother, Gojou. In Chitose's mind, she's poised for greatness but finds herself at a loss when she continues to only get minor roles. As she clashes with other girls in the agency, including a cunning airhead and a girl with a Kansai accent, Chitose is about to learn that there's more to succeeding in this competitive industry than she imagined.
Locodol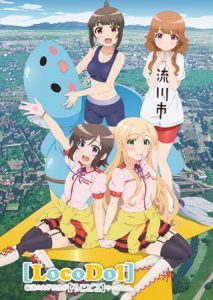 In the town of Nagarekawa, Nanako Usami, an ordinary high school girl, is approached by her uncle to become a local idol or "Locodol," partnering with upperclassman Yukari Kohinata to form the idol unit, Nagarekawa Girls. As the girls use their talent to promote Nagarekawa and their businesses, they are joined by Yui Mikoze, who acts as the local mascot, and Mirai Nazukari, who serves as Yui's substitute.
References: Myanimelist