5 Similar Anime Like Cells at Work!
Cells at Work!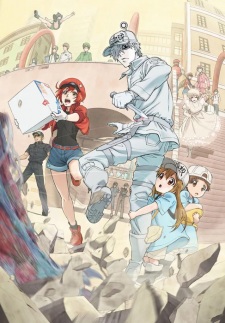 Here are my favorite picks for anime like Cells at Work! Keep in mind the list is in no particular order. Enjoy!
Moyashimon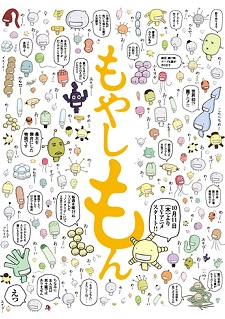 Enter Tadayasu, a freshman college student who can see and talk to cute, chibi bacteria and other microscopic organisms. It's not all fun and games like it sounds, though, because it gets him into all sorts of trouble. Join Tadayasu as he enters his first year at the Agriculture University. What crazy events await him?
Hetalia Axis Powers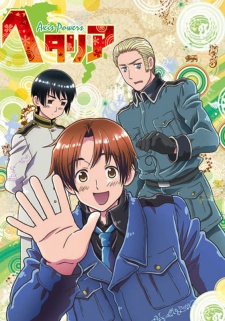 What if nations were people? What traits would they have? What would this mean for historical events? Hetalia Axis Powers takes these questions and runs with them, personifying countries into characters. The show takes a comedic and light approach to politics and historical events while educating the viewer.
Taking place primarily during the events of World War I and World War II, the story focuses on the Axis Powers and occasionally throws the spotlight onto the tumultuous relationship between the Allied Forces. The Axis Powers feature the titular character North Italy, who is clumsy, carefree and loves pasta; Germany, who is very serious but easily flustered; and Japan, who is stoic but has bizarre interests.
Based on Hidekaz Himaruya's widely popular webcomic turned print manga, Hetalia Axis Powers is a historical comedy that pokes lightly at culture, examines the relationships between nations and breathes fun into history.
One Punch Man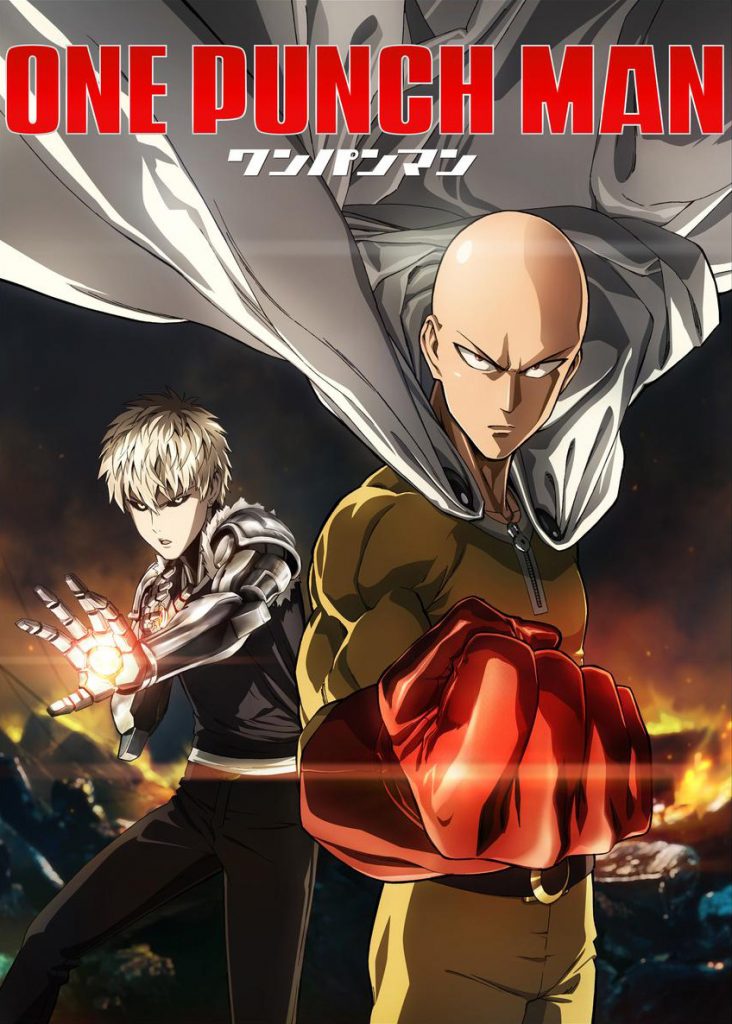 The seemingly ordinary and unimpressive Saitama has a rather unique hobby: being a hero. In order to pursue his childhood dream, he trained relentlessly for three years—and lost all of his hair in the process. Now, Saitama is incredibly powerful, so much so that no enemy is able to defeat him in battle. In fact, all it takes to defeat evildoers with just one punch has led to an unexpected problem—he is no longer able to enjoy the thrill of battling and has become quite bored.
This all changes with the arrival of Genos, a 19-year-old cyborg, who wishes to be Saitama's disciple after seeing what he is capable of. Genos proposes that the two join the Hero Association in order to become certified heroes that will be recognized for their positive contributions to society, and Saitama, shocked that no one knows who he is, quickly agrees. And thus begins the story of One Punch Man, an action-comedy that follows an eccentric individual who longs to fight strong enemies that can hopefully give him the excitement he once felt and just maybe, he'll become popular in the process.
Land of the Lustrous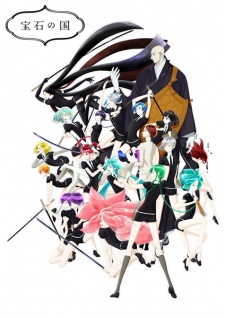 In the mysterious future, crystalline organisms called Gems inhabit a world that has been destroyed by six meteors. Each Gem is assigned a role in order to fight against the Lunarians, a species who attacks them in order to shatter their bodies and use them as decorations.
Phosphophyllite, also known as Phos, is a young and fragile Gem who dreams of helping their friends in the war effort. Instead, they are told to compile an encyclopedia because of their delicate condition. After begrudgingly embarking on this task, Phos meets Cinnabar, an intelligent gem who has been relegated to patrolling the isolated island at night because of the corrosive poison their body creates. After seeing how unhappy Cinnabar is, Phos decides to find a role that both of the rejected Gems can enjoy. Houseki no Kuni follows Phos' efforts to be useful and protect their fellow Gems.
Seimei no Kagaku: Micro Patrol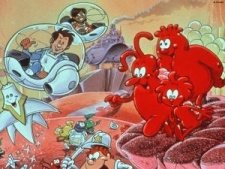 The series "Once Upon a Time… Life" teaches about the human body and about the different systems in it with the same characters from the other "Once Upon a Time" seasons. "The good Characters" represent the body's defense mechanisms, whereas "the bad Characters" represent the viruses and bacteria that threaten to attack the human body.
Reference: Myanimelist