6 Anime Like Seven Mortal Sins
Seven Mortal Sins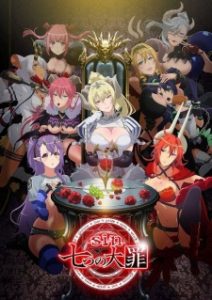 Here are my favorite picks for anime like Seven Mortal Sins. Keep in mind the list is in no particular order. Enjoy!
Valkyrie Drive: Mermaid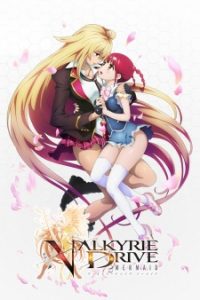 Naïve 16-year-old Mamori Tokonome is accustomed to being teased at school for having an unfortunate surname that can also be read as "virgin." However, young Mamori will soon have to get used to being teased in other ways… Kidnapped during gym class, Mamori wakes up only to find herself stranded and under attack on the exotic island of Mermaid. Luckily, enigmatic fellow castaway Mirei Shikishima knows exactly how to take the lead—through a passionate kiss, Mirei unleashes Mamori's Exter transformation abilities, turning the innocent red-head into a battle-ready cutlass through the power of arousal.
The Testament of Sister New Devil
Running into your new stepsister in the bathroom is not the best way to make a good first impression, which Basara Toujou learns the hard way. When his father suddenly brings home two beautiful girls and introduces them as his new siblings, he has no choice but to accept into his family the Naruse sisters: busty redhead Mio and petite silver-haired Maria.
Hybrid × Heart Magias Academy Ataraxia
Hida Kizuna possesses the HHG (Heart Hybrid Gear) ability, but it is not strong enough to make him particularly important. His older sister calls him to transfer to a strategic defense school, where many of the students (many of which are large-breasted girls) use their HHG abilities to fight invaders from another world while wearing extremely skimpy pilot outfits. Kizuna's fighting ability doesn't measure up, but his sister has another plan—apparently having erotic experiences with Kizuna will allow the girls to replenish their energy or power-up. It looks like his new school life is going to be full of embarrassment
The Seven Deadly Sins
In a world similar to the European Middle Ages, the feared yet revered Holy Knights of Britannia use immensely powerful magic to protect the region of Britannia and its kingdoms. However, a small subset of the Knights supposedly betrayed their homeland and turned their blades against their comrades in an attempt to overthrow the ruler of Liones. They were defeated by the Holy Knights, but rumors continued to persist that these legendary knights, called the "Seven Deadly Sins," were still alive. Ten years later, the Holy Knights themselves staged a coup d'état, and thus became the new, tyrannical rulers of the Kingdom of Liones.
Overlord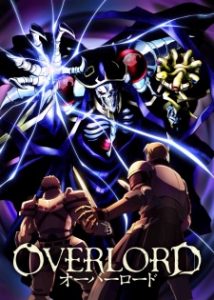 The final hour of the popular virtual reality game Yggdrasil has come. However, Momonga, a powerful wizard and master of the dark guild Ainz Ooal Gown, decides to spend his last few moments in the game as the servers begin to shut down. To his surprise, despite the clock having struck midnight, Momonga is still fully conscious as his character and, moreover, the non-player characters appear to have developed personalities of their own!
Queen's Blade: Rurou no Senshi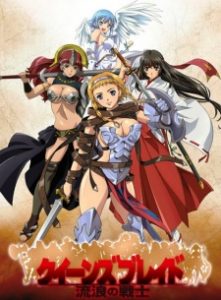 In a land where a queen is chosen every few years solely by winning a tournament, there can be no short supply of formidable opponents. For one woman warrior however, an early defeat clearly shows her that she is lacking in experience though she may be bountiful in body. Fortunately, while defeat could spell one's doom, her life is saved by a powerful stranger. But unfortunately for this savior, less-than-pure motives and shrewd family members mean her reward is a prison cell. Her release is prompt when the unseasoned warrior she saved, tired of her current lifestyle of nobility, sets off to prove herself.
References: Myanimelist