6 Anime Like A Silent Voice
A Silent Voice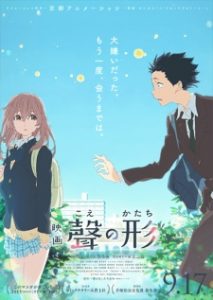 This is a list of anime recommendations of anime similar to A Silent Voice. Bear in mind that this list is in no particular order.
Your Name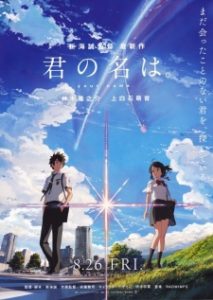 Mitsuha Miyamizu, a high school girl, yearns to live the life of a boy in the bustling city of Tokyo—a dream that stands in stark contrast to her present life in the countryside. Meanwhile in the city, Taki Tachibana lives a busy life as a high school student while juggling his part-time job and hopes for a future in architecture.
Anohana: The Flower We Saw That Day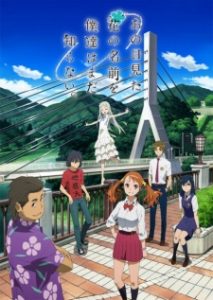 Jinta Yadomi is peacefully living as a recluse, spending his days away from school and playing video games at home instead. One hot summer day, his childhood friend, Meiko "Menma" Honma, appears and pesters him to grant a forgotten wish. He pays her no mind, which annoys her, but he doesn't really care. After all, Menma already died years ago.
The Anthem of the Heart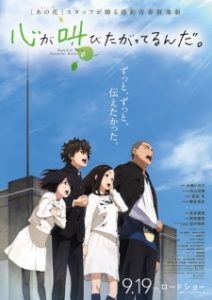 Jun is a girl whose words have been sealed away. She was once a very happy girl, but because of a certain thing she said when she was very young, her family was torn apart. One day, the egg fairy appeared in front of her and sealed away her ability to talk in order to stop her from hurting anybody else. Since this traumatic experience, Jun lives in the shadows away from the limelight. But, one day, she is nominated to become an executive member of the "community outreach council." On top of that, Jun is also appointed to play the main lead in their musical…
Neon Genesis Evangelion: The End of Evangelion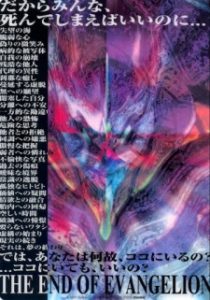 With the final Angel vanquished, Nerv has one last enemy left to face—the humans under Seele's command. Left in a deep depression nearing the end of the original series, an indecisive Shinji Ikari struggles with the ultimatum presented to him: to completely accept mankind's existence, or renounce humanity's individuality. Meanwhile, at the core of a compromised Nerv, Gendou Ikari and Rei Ayanami approach Lilith in an attempt to realize their own ideals concerning the future of the world.
Tamako Love Story
As she edges toward the end of her high school life, the energetic but generally clueless third-year Tamako Kitashirakawa has only one major concern: pulling off a stunning baton performance at the Usagiyama Marching Festival. But all too soon, she is confronted by the reality that all her friends have big plans for their futures; she, on the other hand, just operates with the moderate goal of continuing to work at her family's restaurant.
Aura: Koga Maryuin's Last War
Ichirou Satou is an ordinary high school student who pretended that he was a hero by the name of "Maryuuin Kouga" back in middle school, which led to others frequently bullying him. Now that he has left this embarrassing phase behind, he does his best to avoid standing out and live a peaceful life, although he feels the world has become quite dull. But when he makes his way back to school one night to grab a textbook he left in class, he runs into a strange girl wearing a costume.
References: Myanimelist