6 Similar Anime Like Major 2nd
Major 2nd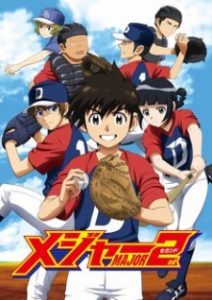 Here are my favorite picks for anime like Major 2nd. Keep in mind the list is in no particular order. Enjoy!
Big Windup!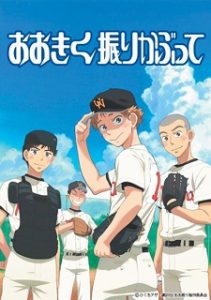 Ren Mihashi was the ace of his middle school's baseball team, but due to his poor pitching, they could never win. Constant losses eventually lead to his teammates bullying him and reached the point where his teammates no longer tried to win, causing Mihashi to graduate with little self-esteem. As a result, Mihashi decides to go to a high school in a different prefecture where he has no intention of playing baseball. Unfortunately, upon his arrival at Nishiura High, he is dragged into joining their new team as the starting pitcher.
Although unwilling at first, Mihashi realizes that this is a place where he will be accepted for who he is; with help from the catcher Takaya Abe, he starts to have more confidence in his own abilities. Abe, seeing the potential in Mihashi, makes it a goal to help him become a pitcher worthy of being called an ace.
Boruto: Naruto Next Generations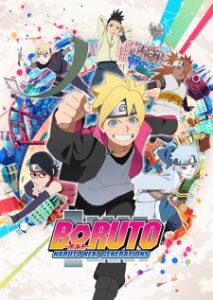 Following the successful end of the Fourth Shinobi World War, Konohagakure has been enjoying a period of peace, prosperity, and extraordinary technological advancement. This is all due to the efforts of the Allied Shinobi Forces and the village's Seventh Hokage, Naruto Uzumaki. Now resembling a modern metropolis, Konohagakure has changed, particularly the life of a shinobi. Under the watchful eye of Naruto and his old comrades, a new generation of shinobi has stepped up to learn the ways of the ninja.
Boruto Uzumaki is often the center of attention as the son of the Seventh Hokage. Despite having inherited Naruto's boisterous and stubborn demeanor, Boruto is considered a prodigy and is able to unleash his potential with the help of supportive friends and family. Unfortunately, this has only worsened his arrogance and his desire to surpass Naruto which, along with his father's busy lifestyle, has strained their relationship. However, a sinister force brewing within the village may threaten Boruto's carefree life.
Ace of Diamond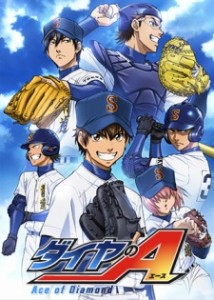 With a stray pitch that completely missed the batter, Eijun Sawamura loses his final middle school baseball game. Frustrated by this defeat, Eijun and his teammates vow to reach the national tournament once they are in high school. But everything changes when a scout unexpectedly invites him to Tokyo's prestigious Seidou High School after seeing the potential in his unusual pitching style. Encouraged by his teammates, Eijun accepts the offer, ready to improve his skills and play at a much more competitive level of baseball.
However, now surrounded by a large number of skilled players, Eijun struggles to find his place on the team. He declares that he will one day become the team's ace, but that's only if fellow first year Satoru Furuya doesn't take the title first, with his breakneck fastballs that earn him a coveted spot on the starting roster. With the addition of these talented new players to an already powerful lineup, the Seidou baseball team aims to become the best in Japan, facing off against a number of formidable foes that stand in their way.
Major S1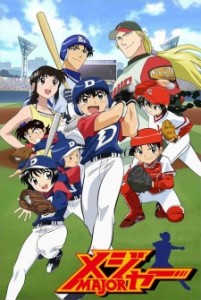 Gorou Honda, a little boy obsessed with baseball, has always admired his father, Shigeharu. Wishing to follow in his father's footsteps, Gorou dreams of becoming a professional baseball player. In turn, his son's starry-eyed admiration encourages Shigeharu to keep persevering, despite his late wife's death and his unsatisfying position on the second-string team Blue Ocean.
Unfortunately, an elbow injury forces Shigeharu off the team, and he falls into despair. However, after an offhand joke from his childhood friend, Shigeharu reevaluates his choices and decides to keep playing, leaving behind his prime position as pitcher and taking up the bat. Now motivated more than ever, Gorou works hard to carve his way in the Japanese Little League.
Captain Tsubasa (2018)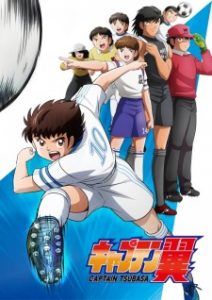 Captain Tsubasa is the passionate story of an elementary school student whose thoughts and dreams revolve almost entirely around the love of soccer. 11-year-old Tsubasa Oozora started playing football at a very young age, and while it was mostly just a recreational sport for his friends, for him, it developed into something of an obsession.
In order to pursue his dream to the best of his elementary school abilities, Tsubasa moves with his mother to Nankatsu city, which is well-known for its excellent elementary school soccer teams. But although he was easily the best in his old town, Nankatsu has a lot more competition, and he will need all of his skill and talent in order to stand out from this new crowd.
Touch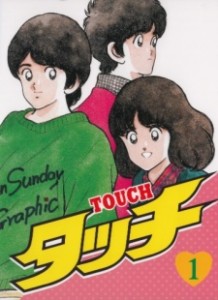 The story centers around three characters—Uesugi Kazuya, his twin older brother Tatsuya, and Asakura Minami. Kazuya is the darling of his town as he's talented, hardworking, and the ace pitcher for his middle school baseball team. Tatsuya is a hopeless slacker who's been living the life of giving up the spotlight to Kazuya, despite the fact that he may be more gifted than him. Minami is the beautiful childhood girlfriend and for all intents, sister from next door who treats both of them as equals. Society largely assumes Kazuya and Minami will become the perfect couple, including Tatsuya. Yet as time progresses, Tatsuya grows to realize that he's willing to sacrifice anything for the sake of his brother, except at the expense of giving up Minami to Kazuya. And thus the story is told of Tatsuya trying to prove himself over his established younger brother, how it affects the relationship between the three, and both brothers' attempts to make Minami's lifelong dreams come true.
References: Myanimelist