6 Similar Anime Like Takunomi
Takunomi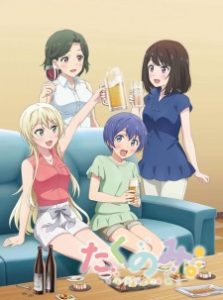 Here are my favorite picks for anime like Takunomi. Keep in mind the list is in no particular order. Enjoy!
Osake wa Fuufu ni Natte kara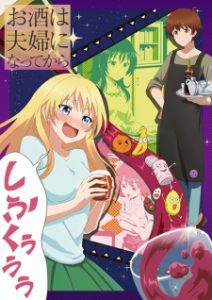 Chisato Mizusawa is a calm and collected assistant office manager who apparently dislikes drinking alcohol. But she actually likes it and has a secret side to her that emerges only when drunk: her cute persona, which she only reveals to her husband, the bartender Sora. Each day when Chisato comes home, Sora takes care of his beloved wife, providing her with a good meal and a fresh drink. These drinks include Plum Splet, Irish Coffee, Orange Breeze, and many more tasty concoctions that she eagerly gulps down. But as much as she likes alcohol, she loves her kindhearted husband more. Together, they share a life that is filled with happiness—and the more-than-occasional cocktail.
Dagashi Kashi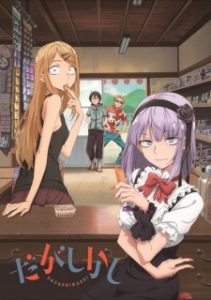 Out in the countryside stands a sweet shop run by the Shikada family for nine generations: Shikada Dagashi, a small business selling traditional Japanese candy. However, despite his father's pleas, Kokonotsu Shikada, an aspiring manga artist, adamantly refuses to inherit the family business.
However, this may start to change with the arrival of the eccentric Hotaru Shidare. Hotaru is in search of Kokonotsu's father, with the goal of bringing him back to work for her family's company, Shidare Corporation, a world famous sweets manufacturer. Although the senior Shikada initially refuses, he states that he will change his mind on one condition: if Hotaru can convince Kokonotsu to take over the family shop. And so begins Hotaru's mission to enlighten the boy on the true joy of delicious and nostalgic dagashi!
Panty & Stocking with Garterbelt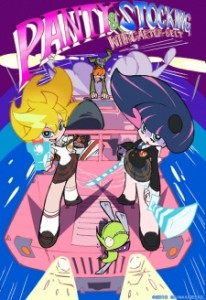 The "Anarchy Sisters," Panty and Stocking, have been kicked out of Heaven for, to put it mildly, misbehaving. Led by a priest named Garterbelt, these angels must buy their way back by exterminating ghosts in Daten City. But this task requires unconventional weapons for these unorthodox angels—they transform their lingerie into weapons to dispatch the spirits. Unfortunately, neither of them take their duties seriously, as they rather spend their time in pursuit of other "hobbies": Panty prefers to sleep with anything that walks, and Stocking favors stuffing her face with sweets than hunting ghosts.
Ms. Koizumi Loves Ramen Noodles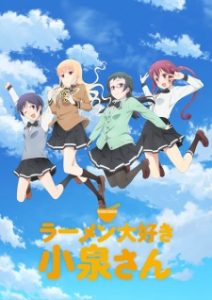 From standing in the sun for hours to traveling miles away from home, gorgeous high school student Koizumi stops at nothing to fulfill her desire for ramen. But these previously solo trips soon change when Koizumi's classmate Yuu Oosawa develops an infatuation with her, and begins to join Koizumi uninvitedly on her adventures. As Yuu continues to be shocked by Koizumi's enormous appetite, she learns about the endless variety of ramen from, arguably, its greatest connoisseur ever!
Wakako-zake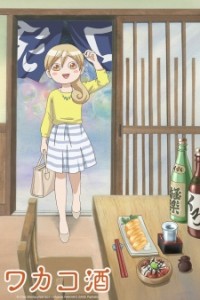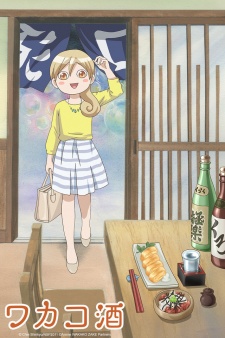 Murasaki Wakako, who is 26 years old, loves going out alone to enjoy eating and drinking, especially when something unpleasant happens at work. This anime follows Wakako through many solitary outings, where she enjoys different combinations of food and drink!
A Sister's All You Need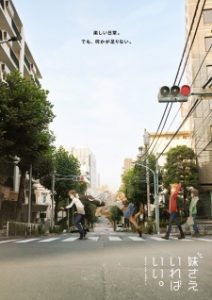 Itsuki Hashima is a light novelist obsessed with little sisters, strictly focusing on them when he writes his stories. Despite his personality, he is surrounded by a tight circle of friends: Nayuta Kani, a genius yet perverted novelist who is in love with him; Haruto Fuwa, a fellow male author whose work has seen considerable success; Miyako Shirakawa, a good friend that he met in college; and Chihiro, his perfect younger step-brother who takes care of the housework and cooking.
Together, they play strange games, go on spontaneous journeys, crack silly jokes, and celebrate each other's successes. However, each individual must also deal with their own issues, whether it is struggling to meet a deadline or coming to terms with traumatic events buried in their past.
References: Myanimelist