6 Similar Anime Like A Centaur's Life
A Centaur's Life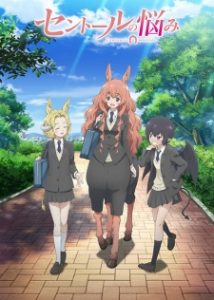 Here are my favorite picks for anime like A Centaur's Life. Keep in mind the list is in no particular order. Enjoy!
Interviews With Monster Girls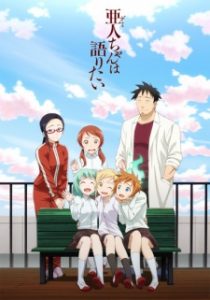 High school biology teacher Tetsuo Takahashi may look like your average everyday instructor, but beneath his gentle appearance lies something less ordinary: his fascination for the "Ajin," more commonly known as "Demi." Although these half-human, half-monster beings have integrated into human society, Takahashi believes that much about them will remain unknown unless he interacts with them firsthand.
Demi-chan wa Kataritai follows Takahashi's daily life in Shibasaki High School together with his three Demi students—Hikari Takanashi, an energetic vampire; Kyouko Machi, a gentle dullahan; and Yuki Kusakabe, the shy snow woman. Along the way, Takahashi also meets fellow teacher Sakie Satou, a succubus with an aversion towards men. To fulfill his goal of learning more about the Demi, Takahashi decides to conduct casual interviews with the girls to learn more about their abilities, psyche, and interaction with human society. As Takahashi strengthens his bond with his students, he soon discovers that the Demi are not as unusual as he initially believed.
Monster Musume: Everyday Life with Monster Girls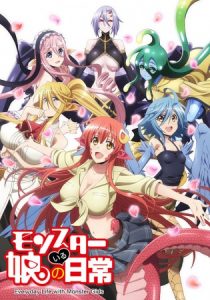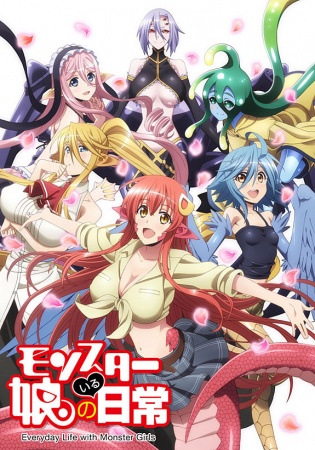 With his parents abroad, Kimihito Kurusu lived a quiet, unremarkable life alone until monster girls came crowding in! This alternate reality presents cutting-edge Japan, the first country to promote the integration of non-human species into society. After the incompetence of interspecies exchange coordinator Agent Smith leaves Kimihito as the homestay caretaker of a Lamia named Miia, the newly-minted "Darling" quickly attracts girls of various breeds, resulting in an ever-growing harem flush with eroticism and attraction.
Unfortunately for him and the ladies, sexual interactions between species is forbidden by the Interspecies Exchange Act! The only loophole is through an experimental marriage provision. Kimihito's life becomes fraught with an abundance of creature-specific caveats and sensitive interspecies law as the passionate, affectionate, and lusty women hound his every move, seeking his romantic and sexual affections. With new species often appearing and events materializing out of thin air, where Kimihito and his harem go is anyone's guess!
Miss Kobayashi's Dragon Maid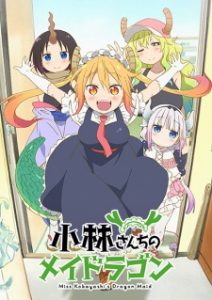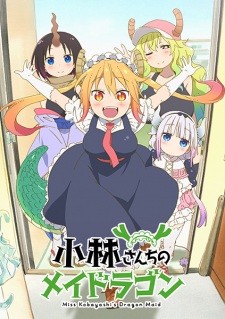 As Kobayashi sets off for another day at work, she opens her apartment door only to be met by an unusually frightening sight—the head of a dragon, staring at her from across the balcony. The dragon immediately transforms into a cute, busty, and energetic young girl dressed in a maid outfit, introducing herself as Tooru.
It turns out that the stoic programmer had come across the dragon the previous night on a drunken excursion to the mountains, and since the mythical beast had nowhere else to go, she had offered the creature a place to stay in her home. Thus, Tooru had arrived to cash in on the offer, ready to repay her savior's kindness by working as her personal maidservant. Though deeply regretful of her words and hesitant to follow through on her promise, a mix of guilt and Tooru's incredible dragon abilities convinces Kobayashi to take the girl in.
Uma Musume: Pretty Derby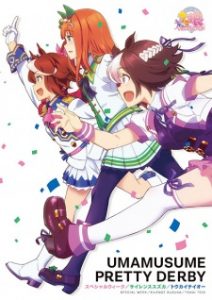 In a world very much like our own, great race horses of the past have a chance to be reborn as "horse girls"—girls with the ears and tails of horses as well as their speed and endurance. The best of these horse girls go to train at Tokyo's Tracen Academy, hopefully moving on to fame and fortune as both racers and idols.
Special Week, a high school horse girl from the countryside, has just transferred to Tracen, and she's determined to fulfill her promise to her mother to become the best horse girl in Japan. On her way to school, she takes a pit stop at the race track and instantly falls in love with Silence Suzuka's style, becoming determined to race on the same team as her.
Kemono Friends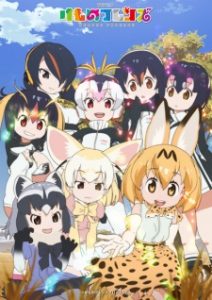 Japari Park is an untamed paradise where many humanoid animals, known as "Friends," live their everyday lives in all corners of the natural environmental park.
One lazy afternoon in the savannah area, the energetic Serval encounters a peculiar new Friend. Curious, she swiftly takes down the Friend, named Kaban, to try and discover what species she is. To Serval's disappointment, not even Kaban herself knows the answer.
The two become friends and set out on a grand adventure through the many habitats, landmarks, and attractions of Japari Park. Their destination is the park library, where they hope to shed some light on Kaban's identity. Along the way, they meet many other Friends, looking into their lives and helping them out. However, they soon begin to uncover the sinister reality behind the park and their own existence.
Konohana Kitan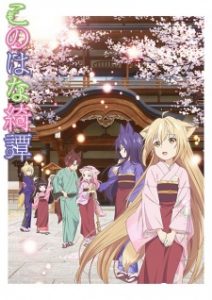 In a bustling village of spirits, Yuzu, a cheerful fox girl, starts her first job as an attendant at the traditional hot springs inn Konohanatei. Though Yuzu has no experience working at such a high-class establishment, Kiri, the affable and reliable head attendant, immediately puts her to work learning the basics.
While Yuzu's eagerness initially proves to be more of a hindrance than a blessing, her playful nature brings a unique charm to the inn, as both customers and her fellow workers quickly warm up to her clumsy yet well-meaning mistakes. Under the guidance of the other foxes—the rigid Satsuki, the carefree Natsume, the critical Ren, and the quiet Sakura—Yuzu steadily learns the trade of an inn attendant while learning to love the magical world surrounding her.
References: Myanimelist