6 Similar Anime Like Please Take My Brother Away
Please Take My Brother Away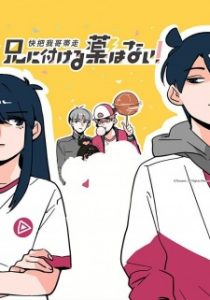 Here are my favorite picks for anime like Please Take My Brother Away. Keep in mind the list is in no particular order. Enjoy!
Daily Lives of High School Boys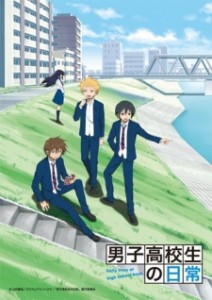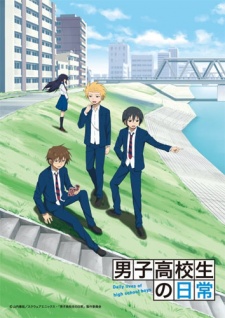 Roaming the halls of the all-boys Sanada North High School are three close comrades: the eccentric ringleader with a hyperactive imagination Hidenori, the passionate Yoshitake, and the rational and prudent Tadakuni. Their lives are filled with giant robots, true love, and intense drama… in their colorful imaginations, at least. In reality, they are just an everyday trio of ordinary guys trying to pass the time, but who said everyday life couldn't be interesting? Whether it's an intricate RPG reenactment or an unexpected romantic encounter on the riverbank at sunset, Danshi Koukousei no Nichijou is rife with bizarre yet hilariously relatable situations that are anything but mundane.
Frankenstein Family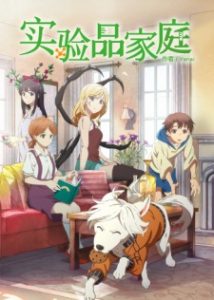 Tanis's parents are mad scientists who live outside of normal society. They locked up their own children on an isolated island and did experiments on them in secret, turning Tanis's older brother and three older sisters into strange creatures. One day, their parents were arrested, and the siblings were moved to another island by the welfare office. The trouble is that none of the siblings except Tanis know how to interact in modern day society…
Asobi Asobase: Workshop Of Fun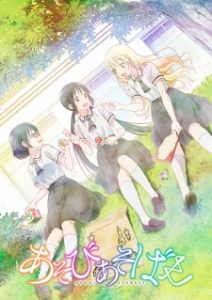 Hanako, an athletically proficient, yet thick-headed student with a weird fashion sense, plays a game with the American transfer student Olivia. However, their vigor irritated their classmate Kasumi who dislikes playing games since she has always been teased by her sister for being bad at them. With a turn of events, it was found out that Kasumi is terrible at English. Thus, she asked her foreign classmate Olivia to help her, but Olivia, who is only born and raised in Japan with foreign parents, can't actually speak English at all! Watch over these three girls' surreal school-life comedy.
Super Seisyun Brothers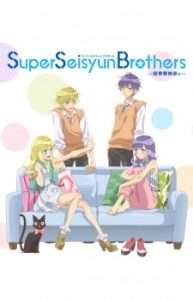 The story involves two pairs of teenage elder sister and younger brother, the Shinmoto's who are a bit narcissistic and the Saitou's who look a bit mysterious. It follows their everyday life in school and at home.
Teekyu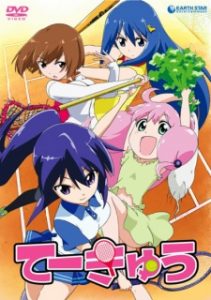 Teekyuu is all about the wacky antics of four schoolgirls—Kanae Shinjou gets bored easily and often breaks the laws of physics to get what she wants; Nasuno Takamiya is incredibly rich and knows how to make things go her way; Marimo Bandou would probably get arrested from her actions like eating panties or kidnapping children; and Yuri Oshimoto, their ordinary junior, rounds out the eccentric bunch that forms the sole members of their school's tennis club.
Despite their interest in learning the sport, the older girls prefer messing around, while Yuri, being the only one who actually knows how to play and the most mature in spite of being younger, has to deal with her seniors' out of control behavior.
Monthly Girls' Nozaki-kun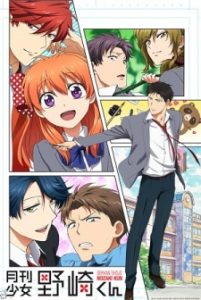 Chiyo Sakura is a cheerful high school girl who has fallen head over heels for the oblivious Umetarou Nozaki. Much to Chiyo's confusion, when she confesses to her beloved Nozaki, he hands her an unfamiliar autograph. As it turns out, the stoic teenage boy is actually a respected shoujo mangaka, publishing under the pen name Sakiko Yumeno! A series of misunderstandings leads to Chiyo becoming one of Nozaki's manga assistants.
Throughout the hilarious events that ensue, she befriends many of her quirky schoolmates, including her seemingly shameless fellow assistant, Mikoto Mikoshiba, and the "Prince of the School," Yuu Kashima. Gekkan Shoujo Nozaki-kun follows Chiyo as she strives to help Nozaki with his manga and hopes that he will eventually notice her feelings.
References: Myanimelist