6 Similar Anime Like Sword Oratoria: Is it Wrong to Try to Pick Up Girls in a Dungeon? On the Side
Sword Oratoria: Is it Wrong to Try to Pick Up Girls in a Dungeon? On the Side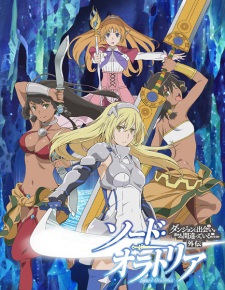 Here are my favorite picks for anime like Sword Oratoria: Is it Wrong to Try to Pick Up Girls in a Dungeon? On the Side. Keep in mind the list is in no particular order. Enjoy!
My Hero Academia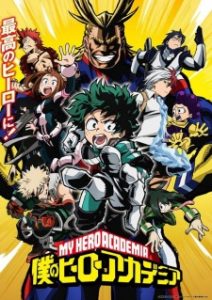 The appearance of "quirks," newly discovered super powers, has been steadily increasing over the years, with 80 percent of humanity possessing various abilities from manipulation of elements to shapeshifting. This leaves the remainder of the world completely powerless, and Izuku Midoriya is one such individual.
Since he was a child, the ambitious middle schooler has wanted nothing more than to be a hero. Izuku's unfair fate leaves him admiring heroes and taking notes on them whenever he can. But it seems that his persistence has borne some fruit: Izuku meets the number one hero and his personal idol, All Might. All Might's quirk is a unique ability that can be inherited, and he has chosen Izuku to be his successor!
Goblin Slayer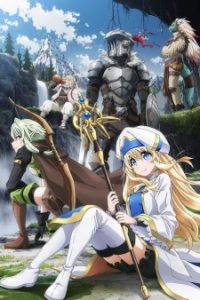 A young priestess has formed her first adventuring party, but almost immediately they find themselves in distress. It's the Goblin Slayer who comes to their rescue—a man who's dedicated his life to the extermination of all goblins, by any means necessary. And when rumors of his feats begin to circulate, there's no telling who might come calling next…
Aria the Scarlet Ammo AA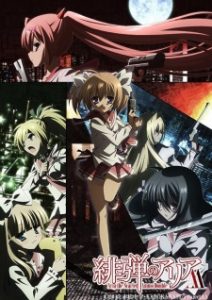 In the world of Hidan no Aria AA, there are special students called Butei who are authorized to carry weapons, investigate crimes and solve various incidents. One of the best of these students is an S-rank second year at Tokyo Butei High School named Aria Kanzaki. On the opposite end of the scale is E-rank first year named Akari Mamiya.
Akari absolutely idolizes Aria and wants to become an elite Butei just like her but sadly she just isn't very good and constantly fails her rank exams. One day she gets the bright idea to submit a request to become Aria's Amica (assistant), despite her friends telling her that she shouldn't even bother due to the disparity in their skills. Surprisingly though, Aria decides to give Akari a test, which she not only accepts, but passes!
KonoSuba: God's Blessing on This Wonderful World!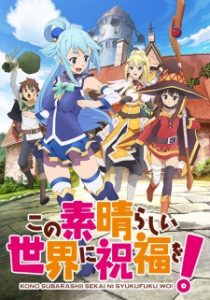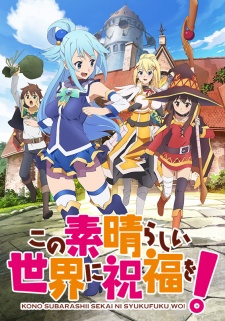 After dying a laughable and pathetic death on his way back from buying a game, high school student and recluse Kazuma Satou finds himself sitting before a beautiful but obnoxious goddess named Aqua. She provides the NEET with two options: continue on to heaven or reincarnate in every gamer's dream—a real fantasy world! Choosing to start a new life, Kazuma is quickly tasked with defeating a Demon King who is terrorizing villages. But before he goes, he can choose one item of any kind to aid him in his quest, and the future hero selects Aqua. But Kazuma has made a grave mistake—Aqua is completely useless!
A Certain Scientific Railgun S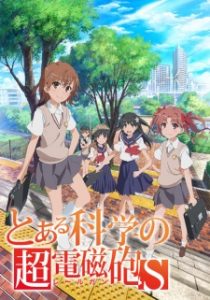 Mikoto Misaka and her friends are back, investigating rumors across Academy City. Soon, Mikoto discovers something terrifying: horrific experiments are taking place throughout the city, involving the murder of thousands of espers. Moreover, these espers are far from just ordinary people: they are clones of Mikoto herself. Feeling responsible for their treatment, she sets off to put an end to the experiments; however, the forces opposing her are much more dangerous than she anticipated, and Mikoto finds herself up against some of the most powerful espers imaginable.
Sword Art Online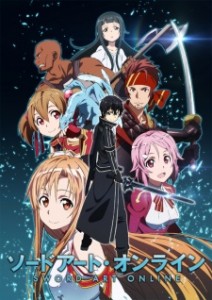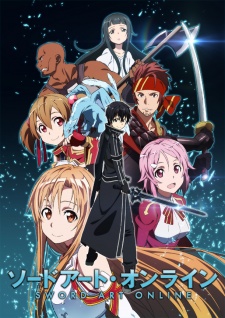 In the year 2022, virtual reality has progressed by leaps and bounds, and a massive online role-playing game called Sword Art Online (SAO) is launched. With the aid of "NerveGear" technology, players can control their avatars within the game using nothing but their own thoughts.
Kazuto Kirigaya, nicknamed "Kirito," is among the lucky few enthusiasts who get their hands on the first shipment of the game. He logs in to find himself, with ten-thousand others, in the scenic and elaborate world of Aincrad, one full of fantastic medieval weapons and gruesome monsters. However, in a cruel turn of events, the players soon realize they cannot log out; the game's creator has trapped them in his new world until they complete all one hundred levels of the game.
References: Myanimelist