7 Anime Like Grimoire of Zero
Grimoire of Zero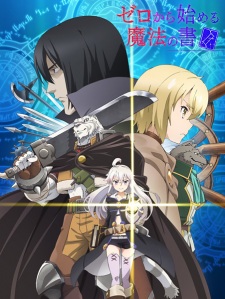 Here are my favorite picks for anime like Grimoire of Zero. Keep in mind the list is in no particular order. Enjoy!
Spice and Wolf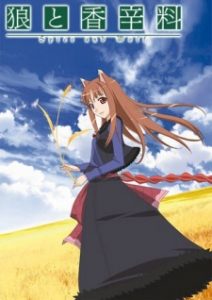 Holo is a powerful wolf deity who is celebrated and revered in the small town of Pasloe for blessing the annual harvest. Yet as years go by and the villagers become more self-sufficient, Holo, who stylizes herself as the "Wise Wolf of Yoitsu," has been reduced to a mere folk tale. When a traveling merchant named Kraft Lawrence stops at Pasloe, Holo offers to become his business partner if he eventually takes her to her northern home of Yoitsu. The savvy trader recognizes Holo's unusual ability to evaluate a person's character and accepts her proposition. Now in the possession of both sharp business skills and a charismatic negotiator, Lawrence inches closer to his goal of opening his own shop. However, as Lawrence travels the countryside with Holo in search of economic opportunities, he begins to realize that his aspirations are slowly morphing into something unexpected.
Re:Zero − Starting Life in Another World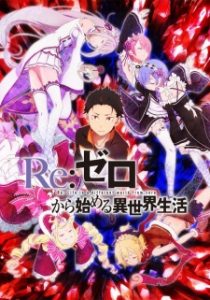 When Subaru Natsuki leaves the convenience store, the last thing he expects is to be wrenched from his everyday life and dropped into a fantasy world. Things aren't looking good for the bewildered teenager; however, not long after his arrival, he is attacked by some thugs. Armed with only a bag of groceries and a now useless cell phone, he is quickly beaten to a pulp. Fortunately, a mysterious beauty named Satella, in hot pursuit after the one who stole her insignia, happens upon Subaru and saves him. In order to thank the honest and kindhearted girl, Subaru offers to help in her search, and later that night, he even finds the whereabouts of that which she seeks. But unbeknownst to them, a much darker force stalks the pair from the shadows, and just minutes after locating the insignia, Subaru and Satella are brutally murdered.
Maria the Virgin Witch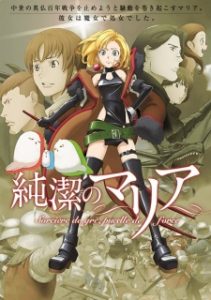 Maria is a powerful young witch living with her two familiars in medieval France during the Hundred Years' War against England. As the war rages on and the innocent get caught in its destruction, Maria becomes fed up with the situation and begins using her magic to try and prevent further conflict in hopes of maintaining peace. However, her constant intervention soon attracts the attention of the heavens, and the archangel Michael is sent to keep her from meddling in human affairs. The divine being confronts Maria, and he forbids her from using her powers, issuing a decree that her magic will be taken if she loses her virginity. Though she is now labeled a heretic, Maria adamantly refuses to heed Michael's warning and continues to disrupt the war between the two nations. But as the Church begins plotting to take away the witch's power and put a stop to Maria's interference once and for all, her peacemaking may soon come to an end.
Shuumatsu Nani Shitemasu ka? Isogashii desu ka? Sukutte Moratte Ii desu ka?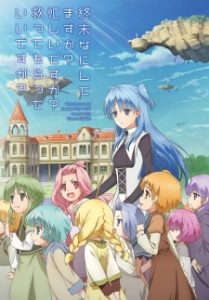 Five hundred years have passed since the humans went extinct at the hands of the fearsome and mysterious 'Beasts.' The surviving races now make their homes up on floating islands in the sky, out of reach of all but the most mobile of Beasts.
Is It Wrong to Try to Pick Up Girls in a Dungeon?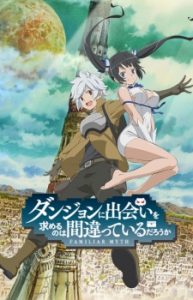 Life in the bustling city of Orario is never dull, especially for Bell Cranel, a naïve young man who hopes to become the greatest adventurer in the land. After a chance encounter with the lonely goddess, Hestia, his dreams become a little closer to reality. With her support, Bell embarks on a fantastic quest as he ventures deep within the city's monster-filled catacombs, known only as the "Dungeon." Death lurks around every corner in the cavernous depths of this terrifying labyrinth, and a mysterious power moves amidst the shadows.
Chaika – The Coffin Princess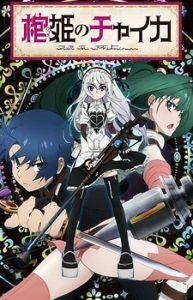 For 500 years, the Taboo Emperor, Arthur Gaz, ruled the Gaz Empire with an iron fist and conducted inhumane experiments on his own people. But his reign came to an end five years ago, when mighty warriors—later known as the Eight Heroes—defeated him in a battle for the capital. His death ended the 300-yearlong war between the Gaz Empire and the alliance of six nations.
KonoSuba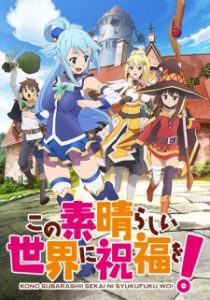 After dying a laughable and pathetic death on his way back from buying a game, high school student and recluse Kazuma Satou finds himself sitting before a beautiful but obnoxious goddess named Aqua. She provides the NEET with two options: continue on to heaven or reincarnate in every gamer's dream—a real fantasy world! Choosing to start a new life, Kazuma is quickly tasked with defeating a Demon King who is terrorizing villages. But before he goes, he can choose one item of any kind to aid him in his quest, and the future hero selects Aqua. But Kazuma has made a grave mistake—Aqua is completely useless!
References: Myanimelist