10 Anime Like Infinite Stratos 2 – Must Watch Recommendations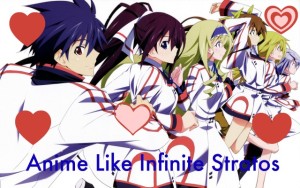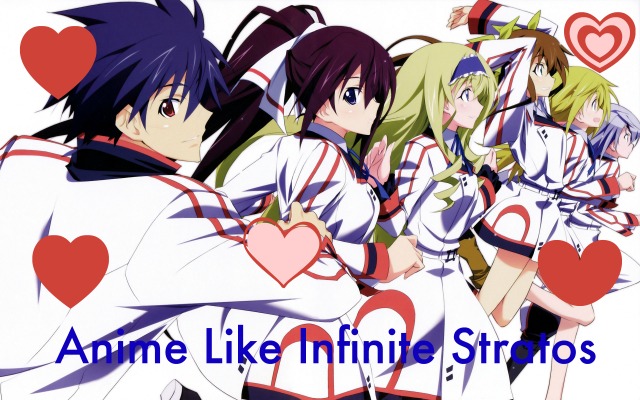 Here is a list of animes similar to Infinite Stratos. You are most likely interested in harem and romance genre. This list is in no particular order. The summaries are provided courtesy of Anime News Network.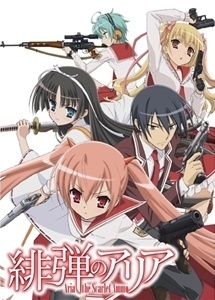 In response to the worsening crime rate, Japan creates Tokyo Butei High, an elite academy where "Butei" or armed detectives hone their deadly skills in hopes of becoming mercenary-like agents of justice. One particular Butei is Kinji Tooyama, an anti-social and curt sophomore dropout who was once a student of the combat-centric Assault Division. Kinji now lives a life of leisure studying logistics in order to cover up his powerful but embarrassing special ability. However, his peaceful days soon come to an end when he becomes the target of the infamous "Butei Killer," and runs into an emotional hurricane and outspoken prodigy of the highest rank, Aria Holmes Kanzaki, who saves Kinji's life and demands that he become her partner after seeing what he is truly capable of.
 [Written by MAL Rewrite]

The story of "love, magic, and battles" revolves around Akuto Sai, a boy who aims to become part of his country's highest order of magicians and contribute to society. On the day he is admitted into the Constant Magical Academy, his aptitude test predicts the following: "Future Occupation … Devil King." Thus begins his difficult school life in which he is resented by his studious female class head, desired by a girl with mysterious powers, and guarded by a beautiful female android.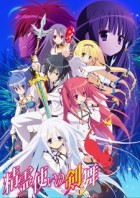 Only a pure maiden can have the privilege to contract with a spirit. In here, Areishia Spirit Academy, trained maidens of noble families are gathered and given an elite's education to become spirit contractors. A boy, Kamito, peeped by accident at a girl, Claire, while she was taking a bath and he ended up making a contract with the spirit she wanted. Yes, Kamito is an irregular boy spirit contractor whose existence was thought impossible until now. "You stole…my spirit…you have to take responsibility for it!" "Huh?" "You have to become my contracted spirit!" What will Kamito's destiny lead to? (Source: Baka-Tsuki)


Small for his age, Yukinari has been bullied and abused by girls all his life. Now in high school, he has developed a rare condition: whenever girls touch him, or even come close, he breaks out in hives. Imagine his surprise, when he is suddenly transported to the city of Seiren on a mystic world invisibly orbiting the Earth, and populated with vast numbers of women and very few men. Fortunately, he has a new friend, Miharu-chan, whose touch inexplicably doesn't affect him.
The year is 1939 – it was then that the Neuroi appeared. Nobody knows where they came from or what their ultimate agenda is, but the fact remains that their attacks drove people out of their towns and cities. In order to take arms against them, humanity develops a new anti-Neuroi weapon called the "Striker Unit." Using the power of magic to fight against the monsters, this new device enhances and amplifies the power of female magic-wielders. To use this device, young witches from all over the world have been brought together to form an elite task force unit called the 501st Joint Fighter Wing, commonly known as the "Strike Witches."