7 Anime Like Koufuku Graffiti [Gourmet Girl Graffiti] Recommendations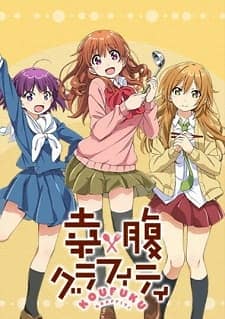 Here are my top picks for anime like Koufuku Graffiti [Gourmet Girl Graffiti].  Keep in mind the list is in no particular order. Enjoy the recommendations!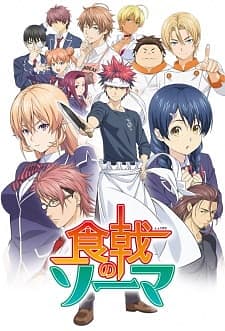 Ever since he was a child, fifteen-year-old Souma Yukihira has helped his father by working as the sous chef in the restaurant his father runs and owns. Throughout the years,
Souma developed a passion for entertaining his customers with his creative, skilled, and daring culinary creations. His dream is to someday own his family's restaurant as its head chef.
Yet when his father suddenly decides to close the restaurant to test his cooking abilities in restaurants around the world, he sends Souma to Tootsuki Culinary Academy, an elite cooking school where only 10 percent of the students graduate. The institution is famous for its "Shokugeki" or "food wars," where students face off in intense, high-stakes cooking showdowns.
As Souma and his new schoolmates struggle to survive the extreme lifestyle of Tootsuki, more and greater challenges await him, putting his years of learning under his father to the test. [Written by MAL Rewrite]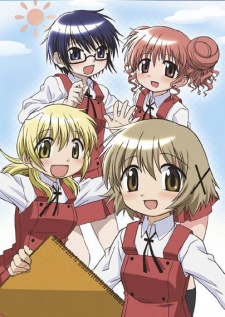 For years, Yuno has dreamed of attending Yamabuki Arts High School, but now that she's been accepted, it means the scary prospect of moving away from her home and family for the first time! Fortunately, Yuno quickly learns that if her new neighbors at the eclectic Hidamari (Sunshine) Apartments aren't technically family, at least the majority share the bond of being fellow art students. From second year students like Hiro and Sae, who try to behave like helpful older sisters (mostly successfully) to her hyperactive new neighbor, classmate and best friend Miyako (who has the scariest apartment ever) Yuno begins to build the support network she'll need for dealing with strange characters like her oddly masculine landlady, her cosplay obsessed home room teacher, her tooth-chattering principal and all of the other odd denizens who inhabit her chosen world of art. (Source: Sentai Filmworks)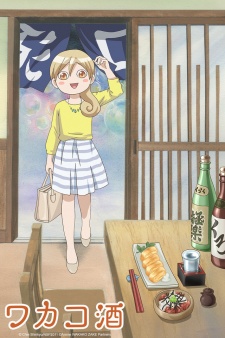 Murasaki Wakako, who is 26 years old, loves going out alone to enjoy eating and drinking, especially when something unpleasant happens at work. This anime follows Wakako through many solitary outings, where she enjoys different combinations of food and drink! (Source: MangaHelpers, edited)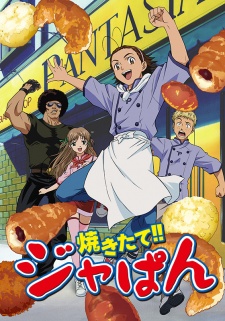 Yakitate means "fresh baked", but the word "Japan" is actually a pun – pan means bread in Japanese, so Kazuma is out to make Japan, a unique Japanese bread to compete with the best bread from around the world!
Azuma became obsessed with bread when he was six years old. His sister yelled that their family should start having bread for breakfast sometimes, but their grandfather refused to even consider it, as he would only eat natto, miso soup, and rice for breakfast. Kazuma agreed, saying he didn`t like bread, but his sister kidnaps him and takes him to a bread store to show him the wonders of fresh-baked bread. Not only is Kazuma converted, but the owner discovers that Kazuma has the magical "Hands of the Sun" whose warmth makes them particularly suited to making bread. The owner packs up shop and goes to Tokyo to fulfill his dream of making Japan, but Kazuma continues his bread-baking dream as well, and ends up going to Tokyo himself when he`s sixteen, to compete for a spot at the foremost bread store in Japan – Pantasia!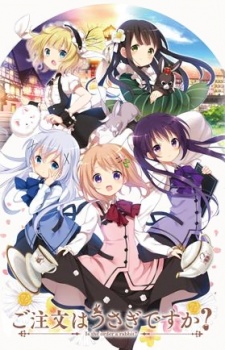 Cocoa arrives at the cafe Rabbit House one day, excited for rabbits. She actually all but lives in that cafe. She meets lots of different girls there, including a tiny and cool girl named Chino, a tough and soldier-esque girl named Rize, a spacey and quintessentially Japanese girl named Chiyo, and the ordinary but dignified Sharo. (Source: ANN)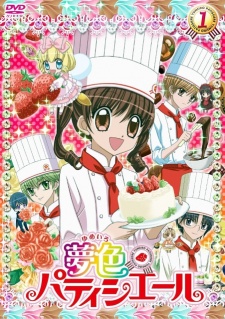 14-year-old Ichigo Amano is incredibly clumsy and can't seem to do anything right besides eating cakes. When she stumbles upon a Sweets Festival, she meets Henri sensei who acknowledges her ability of taste and invites her to transfer to St. Marie Academy to become a pâtissière. Ichigo has trouble adjusting initially, but with the help of the 3 Sweets Princes and the Sweets Spirits, she gains the confidence and skill to work towards becoming a pâtissière! (Source: Wikipedia)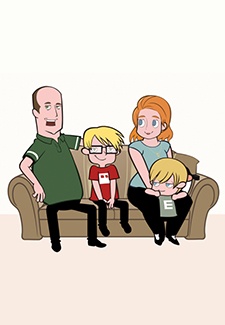 Based on a book by British travel and dining journalist Michael Booth. Follows Booth, his wife Lissen, and two kids Ansger (6) and Emil (4), on their 100-day trip to Japan as they try a wide variety of Japanese foods. Booth was inspired to make the trip by Shizuo Tsuji's book, Japanese Cooking, A Simple Art. (Source: ANN)
References: ANN, MyAnimeList