7 Anime Like Subete ga F ni Naru: The Perfect Insider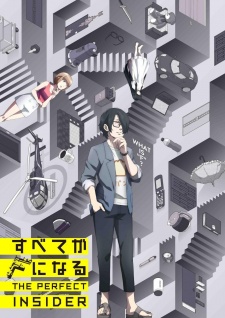 Here are my top picks for anime like Subete ga Fni Naru: The Perfect Insider. Keep in mind the list is in no particular order. Enjoy!
Lain Iwakura appears to be an ordinary girl, with almost no experience with computers. Yet the sudden suicide of a schoolmate, and a number of strange occurrences, conspire to pull Lain into the world of the Wired, where she gradually learns that nothing is what it seems to be… not even Lain herself.
One summer day, a terrorist attack strikes Tokyo. The perpetrators are two boys who call themselves "Sphinx." The attack was just the beginning of the grandiose game they are playing that will envelop all of Japan.
The world has become largely uninhabitable over the course of time and now what remains of humanity exists inside large dome-like cities. When androds known as AutoReivs begin committing crimes and displaying a semblance of freewill Re-L Mayer begins investigating the cause. This takes her on an adventure that encourages her to ask deep philosophical questions about herself, her companions Vincent and Pino, as well as the world they live in.
Rintaro Okabe is a self-proclaimed "mad scientist" who believes that an international organization is conspiring to reshape the world according to its own interests. He and his friend Itaru Hashida inadvertently create a gadget able to send messages to the past.
The discovery and experimentation of this instrument become the catalyst of fundamental alterations to the present. Oblivious of the consequences of their actions, Rintaro and his friends end up creating modifications of grievous proportions. He must then try to find a way to return as close as possible to the original timeline in order to save his precious lab members.
Shōtarō Tatewaki is a normal high school student with a serious demeanor hangs around with Sakurako Kujō. Sakurako is an extraordinarily beautiful woman in her mid-20s from a rich family who loves "beautiful bones." The two live in the city of Asahikawa in Hokkaido, and they get involved in various incidents regarding bones.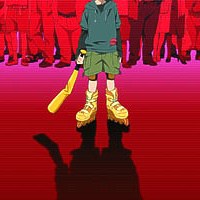 An elementary school kid dubbed with the title "shounen bat" or "lil slugger" has been going around attacking people with his bent, golden bat. Now, two detectives are investigating so they can stop this kid from making any more attacks, but they will find out soon enough… that this case is much more than they expected.
A light in the sky, followed by a strange aura and grisly murders. Each character tells there own connection to the event and to a similar murder spree 5 years ago. All of the different stories are slowly tied together by seemingly minute similarities and the story of Boogiepop is unraveled.
References: ANN, MyAnimeList, Wiki