7 Similar Anime Like Dragon Pilot: Hisone and Masotan
Dragon Pilot: Hisone and Masotan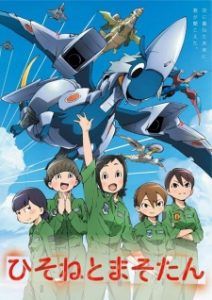 Here are my favorite picks for anime like Dragon Pilot: Hisone and Masotan. Keep in mind the list is in no particular order. Enjoy!
Yomigaeru Sora: Rescue Wings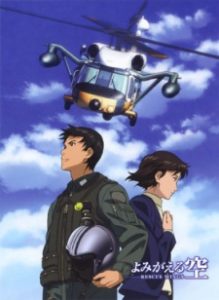 Kazuhiro Uchida is transferred to a rescue centre located in a small town while training to become a fighter pilot. Initially, Kazuhiro thinks negatively about his new occupation, due to the difficult missions and the harsh discipline he receives from his seniors. However, over the course of his training, he begins to accept the job for what it is and becomes a true member of the rescue force.
Neon Genesis Evangelion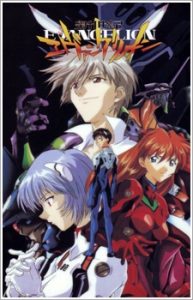 In the year 2015, the world stands on the brink of destruction. Humanity's last hope lies in the hands of Nerv, a special agency under the United Nations, and their Evangelions, giant machines capable of defeating the Angels who herald Earth's ruin. Gendou Ikari, head of the organization, seeks compatible pilots who can synchronize with the Evangelions and realize their true potential. Aiding in this defensive endeavor are talented personnel Misato Katsuragi, Head of Tactical Operations, and Ritsuko Akagi, Chief Scientist.
Face to face with his father for the first time in years, 14-year-old Shinji Ikari's average life is irreversibly changed when he is whisked away into the depths of Nerv, and into a harrowing new destiny—he must become the pilot of Evangelion Unit-01 with the fate of mankind on his shoulders.
Miss Kobayashi's Dragon Maid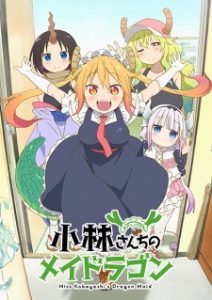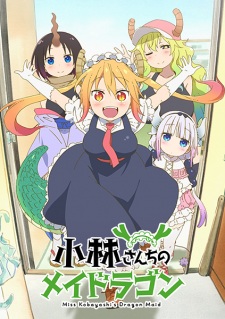 As Kobayashi sets off for another day at work, she opens her apartment door only to be met by an unusually frightening sight—the head of a dragon, staring at her from across the balcony. The dragon immediately transforms into a cute, busty, and energetic young girl dressed in a maid outfit, introducing herself as Tooru.
It turns out that the stoic programmer had come across the dragon the previous night on a drunken excursion to the mountains, and since the mythical beast had nowhere else to go, she had offered the creature a place to stay in her home. Thus, Tooru had arrived to cash in on the offer, ready to repay her savior's kindness by working as her personal maidservant. Though deeply regretful of her words and hesitant to follow through on her promise, a mix of guilt and Tooru's incredible dragon abilities convinces Kobayashi to take the girl in.
Nichijou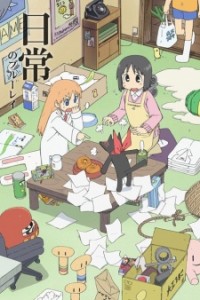 Nichijou primarily focuses on the daily antics of a trio of childhood friends—high school girls Mio Naganohara, Yuuko Aioi and Mai Minakami—whose stories soon intertwine with the young genius Hakase Shinonome, her robot caretaker Nano, and their talking cat Sakamoto. With every passing day, the lives of these six, as well as of the many people around them, experience both the calms of normal life and the insanity of the absurd. Walking to school, being bitten by a talking crow, spending time with friends, and watching the principal suplex a deer: they are all in a day's work in the extraordinary everyday lives of those in Nichijou.
Darling in the FranXX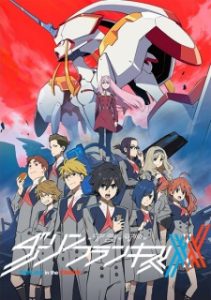 In the distant future, humanity has been driven to near-extinction by giant beasts known as Klaxosaurs, forcing the surviving humans to take refuge in massive fortress cities called Plantations. Children raised here are trained to pilot giant mechas known as FranXX—the only weapons known to be effective against the Klaxosaurs—in boy-girl pairs. Bred for the sole purpose of piloting these machines, these children know nothing of the outside world and are only able to prove their existence by defending their race.
Hiro, an aspiring FranXX pilot, has lost his motivation and self-confidence after failing an aptitude test. Skipping out on his class' graduation ceremony, Hiro retreats to a forest lake, where he encounters a mysterious girl with two horns growing out of her head. She introduces herself by her codename Zero Two, which is known to belong to an infamous FranXX pilot known as the "Partner Killer." Before Hiro can digest the encounter, the Plantation is rocked by a sudden Klaxosaur attack. Zero Two engages the creature in her FranXX, but it is heavily damaged in the skirmish and crashes near Hiro. Finding her partner dead, Zero Two invites Hiro to pilot the mecha with her, and the duo easily defeats the Klaxosaur in the ensuing fight. With a new partner by his side, Hiro has been given a chance at redemption for his past failures, but at what cost?
Kiznaiver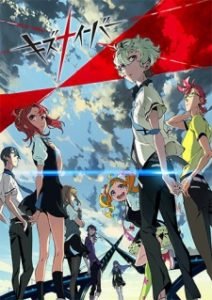 Katsuhira Agata is a quiet and reserved teenage boy whose sense of pain has all but vanished. His friend, Chidori Takashiro, can only faintly remember the days before Katsuhira had undergone this profound change. Now, his muffled and complacent demeanor make Katsuhira a constant target for bullies, who exploit him for egregious sums of money. But their fists only just manage to make him blink, as even emotions are far from his grasp.
However, one day Katsuhira, Chidori, and four other teenagers are abducted and forced to join the Kizuna System as official "Kiznaivers." Those taking part are connected through pain: if one member is injured, the others will feel an equal amount of agony. These individuals must become the lab rats and scapegoats of an incomplete system designed with world peace in mind. With their fates literally intertwined, the Kiznaivers must expose their true selves to each other, or risk failing much more than just the Kizuna System.
Kidou Keisatsu Patlabor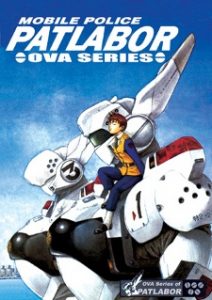 In the future, rapidly advancing technology gives birth to giant robots known as "Labors," so named for their usefulness in heavy industry. However, this also gives rise to "Labor crimes," resulting the need for a new branch of law enforcement equipped with and dedicated to the policing of Labors. When Izumi Noa, a female police officer, becomes the newest recruit of Special Vehicle Division 2, she and her top of the line "Patrol Labor" (or "Patlabor") Alphonse are swept into a series of adventures featuring crazed construction workers, eco-terrorists, and sea monsters.
References: Myanimelist