7 Similar Anime Like Hitorijime My Hero
Hitorijime My Hero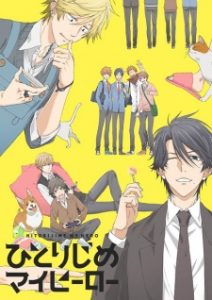 Here are my favorite picks for anime like Hitorijime My Hero. Keep in mind the list is in no particular order. Enjoy!
Super Lovers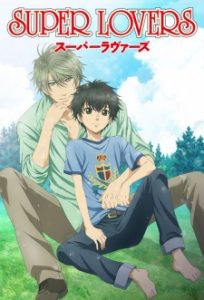 Upon hearing news that his mother was on verge of death, Haru Kaidou—the eldest son of the family—flies all the way to Canada. The moment he arrives, he learns that not only did his mother fool him, but he is also supposed to take care of his adoptive brother, Ren Kaidou, an antisocial kid who feels more comfortable around dogs than people.
Due to his new brother's distrustful nature, Haru initially has a hard time reaching out to Ren but their relationship eventually grows. He makes a promise to Ren: they will live together in Japan after Haru graduates from high school. However, due to an unfortunate accident, Haru loses all memories of the summer they spent together, including the promise he made. Five years later, expecting Haru to keep his promise, Ren arrives in Tokyo; but to Haru, Ren is just a random boy claiming to be his brother.
Junjo Romantica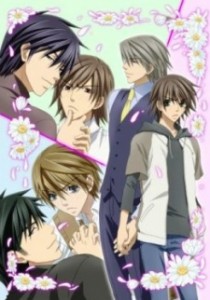 Misaki Takahashi is a regular high school student who is preparing for his university entrance exams. In order to reduce the stress of studying, or so he hopes, he accepts the help of his older brother's best friend, and famous author, Akihiko Usami. However, Masaki is about to find out that Usami's books are of a very naughty genre, and that there may be something naughty waking up inside Masaki as well.

Junjou Romantica also follows the story of two other couples loosely connected to Masaki and Usami's "Romantica."
Egoist shows the very passionate, but often complicated, relationship between university professor Hiroki Kamijou (whose life has reached an all time low) and paediatrician Nowaki Kusama, who falls for Hiroki at first sight and would do anything to make him happy.
The third story, "Terrorist," shows just how obsessive love can become when rich eighteen-year-old Shinobu Takatsuki finally discovers something that he cannot have so easily—the literature professor You Miyagi.
Love Stage!!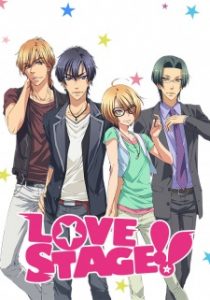 With an actress mother, producer father, and rockstar brother, anyone would expect Izumi Sena to eventually enter showbiz himself. However, aside from a commercial for a wedding magazine when he was a child, Izumi has never been in the spotlight; instead, he aims to become a manga artist.
But a decade after the shoot, the magazine calls for a 10th anniversary ad, requesting the original child actors for the project. This reunites Izumi with Ryouma Ichijou, now a popular actor who, much to Izumi's shock, has been in love with him ever since their first meeting! However, due to Izumi's feminine appearance and unisex name, Ryouma believed the boy was a girl and continues to do so to this day. Izumi's troubles are just beginning, because even after discovering the truth, Ryouma can't seem to shake off his feelings…
Yuri!!! on Ice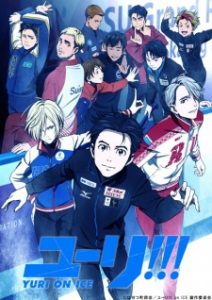 Reeling from his crushing defeat at the Grand Prix Finale, Yuuri Katsuki, once Japan's most promising figure skater, returns to his family home to assess his options for the future. At age 23, Yuuri's window for success in skating is closing rapidly, and his love of pork cutlets and aptitude for gaining weight are not helping either.
However, Yuuri finds himself in the spotlight when a video of him performing a routine previously executed by five-time world champion, Victor Nikiforov, suddenly goes viral. In fact, Victor himself abruptly appears at Yuuri's house and offers to be his mentor. As one of his biggest fans, Yuuri eagerly accepts, kicking off his journey to make it back onto the world stage. But the competition is fierce, as the rising star from Russia, Yuri Plisetsky, is relentlessly determined to defeat Yuuri and win back Victor's tutelage.
Scum's Wish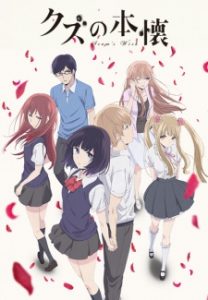 To the outside world, Hanabi Yasuraoka and Mugi Awaya are the perfect couple. But in reality, they just share the same secret pain: they are both in love with other people they cannot be with.
Hanabi has loved her childhood friend and neighbor Narumi Kanai for as long as she can remember, so she is elated to discover that he is her new homeroom teacher. However, Narumi is soon noticed by the music teacher, Akane Minagawa, and a relationship begins to blossom between them, much to Hanabi's dismay.
Mugi was tutored by Akane in middle school, and has been in love with her since then. Through a chance meeting in the hallway, he encounters Hanabi. As these two lonely souls spend more time together, they decide to use each other as a substitute for the one they truly love, sharing physical intimacy with one another in order to stave off their loneliness.
Samurai Flamenco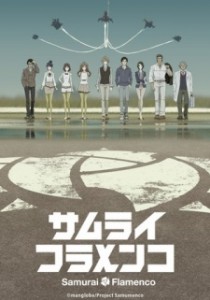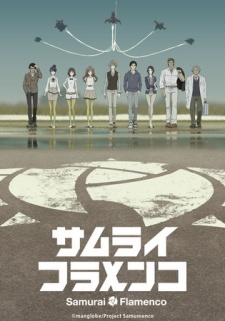 "A hero will never give up, never hide, never be defeated and never accept evil!"
Firmly believing these words, Masayoshi Hazama has been obsessed with superhero shows since childhood. By day, he earns his living as a famous model, and by night, he becomes the gallant hero Samurai Flamenco. Armed with only his superhero costume, he seeks to bring justice to the city and faces anybody who tries to break the law—even rebellious juveniles and people who litter on the street.
Masayoshi's heroic antics later catch the attention of the public, leading to the fateful discovery of his identity by policeman Hidenori Gotou. Although initially telling Masayoshi to leave the crime-busting activities to the police, Gotou ends up joining him in his antics. However, things soon escalate from preventing littering and petty thefts to bizarre adventures that involve even the fate of the world. Together with their newfound comrades, Masayoshi and Gotou embark on a battle with the world and themselves in order to find the true meaning of being a hero—with or without superpowers.
Gravitation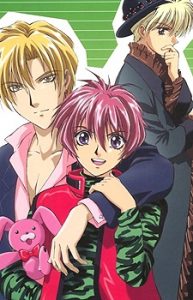 All Shuichi ever dreamed about was following in the footsteps of his pop idol, Ryuichi Sakuma and the band Nittle Grasper. Together with his best friend Hiro, Shuichi's formed a band called Bad Luck and they've even managed to get signed to a major recording label! Unfortunately, the studio deadlines are looming and Shuichi still hasn't finished the lyrics for any of the songs. What he needs is a little inspiration… but he's been running a little low in that department lately. While Hiro recommends finding a girlfriend, fate has other things in store for him…
Walking through the park late one night, Shuichi's latest lyrics flutter away and land at the feet of a stunning stranger that takes his breath away. Unfortunately, that mysterious stranger happens to be the famous novelist Eiri Yuki, who completely crushes the young singer by telling him he has "zero talent". Now, Shuichi's so annoyed that he's managed to finish his song just so he can find and confront Yuki once again. But, are his actions really motivated by anger, or has he actually fallen in love?
References: Myanimelist