7 Similar Anime Like Scorching Ping Pong Girls
Scorching Ping Pong Girls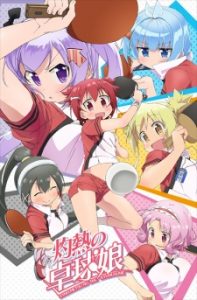 Here are my favorite picks for anime like Scorching Ping Pong Girls. Keep in mind the list is in no particular order. Enjoy!
Saki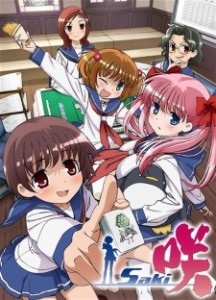 Saki Miyanaga is a high school freshman who doesn't like mahjong. Ever since she was a child, she would lose her New Year's gift money during her family mahjong game. If she won, her parents would be upset, and if she lost, well, she lost. As a result, she's learned to play in such a way that her score differential always remains ±0: not good enough to win, but not bad enough to lose. When we meet her, she's being dragged to her school's mahjong club by an old friend. How will a girl who hates mahjong, yet has become adept at the game as a result of her upbringing, survive in this environment?
Ping Pong the Animation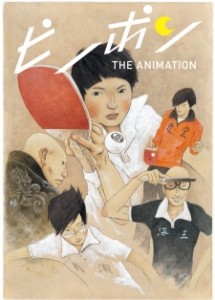 "The hero comes. The hero comes. The hero comes. Chant these words in your mind, and I'll surely come to you…" This mantra is what Makoto Tsukimoto repeats as a source of motivation when he fights through the stress of not only grueling ping pong matches, but also in situations of his life. Makoto doesn't fight alone; he and his friend, Yukata Hoshino, nicknamed Smile and Peco respectively, are two boys who have grown up playing ping pong together nearly every day. Peco, brimming with confidence, aims to be the best table tennis player in the world; Smile, on the other hand, shows little ambition. Nevertheless, the two have always stuck together, with a bond built upon their mutual love for this sport.
Sound! Euphonium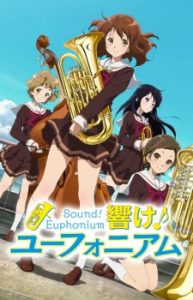 After swearing off music due to an incident at the middle school regional concert band competition, euphonist Kumiko Oumae enters high school hoping for a fresh start. As fate would have it, she ends up being surrounded by people with an interest in the high school brass band. Kumiko finds the motivation she needs to make music once more with the help of her bandmates, some of whom are new like novice tubist Hazuki Katou; veteran contrabassist Sapphire Kawashima; and band vice president and fellow euphonist Asuka Tanaka. Others are old friends, like Kumiko's childhood friend and hornist-turned-trombonist Shuuichi Tsukamoto, and trumpeter and bandmate from middle school, Reina Kousaka.
Kuroko's Basketball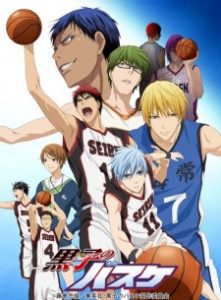 Teikou Junior High School's basketball team is crowned champion three years in a row thanks to five outstanding players who, with their breathtaking and unique skills, leave opponents in despair and fans in admiration. However, after graduating, these teammates, known as "The Generation of Miracles," go their separate ways and now consider each other as rivals.
At Seirin High School, two newly recruited freshmen prove that they are not ordinary basketball players: Taiga Kagami, a promising player returning from the US, and Tetsuya Kuroko, a seemingly ordinary student whose lack of presence allows him to move around unnoticed. Although Kuroko is neither athletic nor able to score any points, he was a member of Teikou's basketball team, where he played as the "Phantom Sixth Man," who easily passed the ball and assisted his teammates.
Long Riders!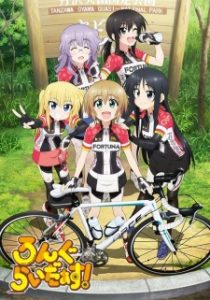 Falling in love at first sight with a collapsible bicycle outside the station, Ami Kurata, first-year university student empties her account without a second thought and buys the bicycle. Now she enjoys weekend cycling trips with Aoi, her childhood friend, and Hinako, a senior at her university. "Owning a road bike may change your view of the world completely." Prompted by the comment, Ami purchased a road bike, and she is really impressed with the traveling performance. As soon as she places her feet on the pedals and presses down, everything about riding a road bicycle—the lightness of the pedal, the speed, the acceleration—is nothing like she has ever experienced. Ami's cycle life gets going with the new road cycle as her partner!
Hanebado!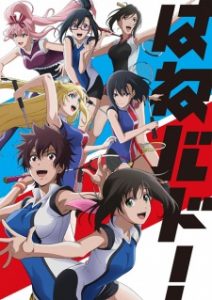 Ayano Hanesaki, a first-year student at Kanagawa Prefectural Kitakomachi High School, has a badminton ability able to surpass others effortlessly yet avoids playing the sport. She meets Nagisa Aragaki, a third-year student who practices day and night aiming to become the best player in Japan. Encouraged by coach Tachibana Kentarou, supported by club colleagues, and fired up by various rivals, the two engage in their youth and adored sport so thrilling like a shuttle flown at high speed!
Lucky Star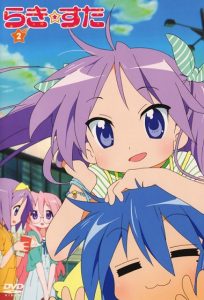 Lucky☆Star follows the daily lives of four cute high school girls—Konata Izumi, the lazy otaku; the Hiiragi twins, Tsukasa and Kagami (sugar and spice, respectively); and the smart and well-mannered Miyuki Takara.
As they go about their lives at school and beyond, they develop their eccentric and lively friendship and making humorous observations about the world around them. Be it Japanese tradition, the intricacies of otaku culture, academics, or the correct way of preparing and eating various foods—no subject is safe from their musings.
References: Myanimelist