7 Similar Anime Like Sengoku Night Blood
Sengoku Night Blood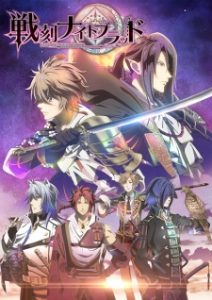 Here are my favorite picks for anime like Sengoku Night Blood. Keep in mind the list is in no particular order. Enjoy!
Samurai Girls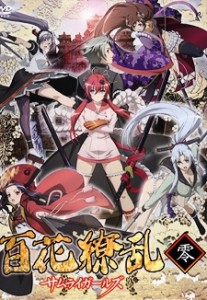 Jubei Yagyu, Hanzo Hattori, Yukimura Sanada, Sen Tokugawa, Kanetsugu Naoe, and Matabei Goto. In the alternate world of Hyakka Ryouran: Samurai Girls these are not the legendary samurai of history. They are scantily clad young ladies living in an age where the Tokugawa shogunate remained in power, and all of them have been sent to Buou Academic School in order to hone their battle skills.
Muneakira Yagyu, master of the Yagyu dojo, is the only one who has the ability to take these warriors to the next level, making them into master samurai. Once he unlocks the hidden powers of Jubei with a kiss, the rest of the girls will set their sights on attaining that power for themselves.
Hakuoki ~Demon of the Fleeting Blossom~ Record of the Jade Blood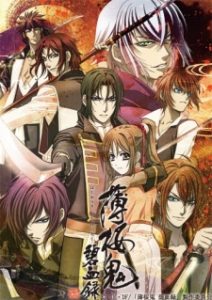 After the conclusion of Hakuouki, Chizuru Yukimura and the Shinsengumi are forced to flee Kyoto and set sail for Edo. In their commander Isami Kondou's absence, vice-commander Toshizou Hijikata steps in as acting commander. However, Hijikata is not only struggling with the extra leadership duties—which worries everyone around him—but also a newfound uncontrollable bloodlust. To make matters worse, the urge does not affect him alone, and it is even beginning to drive some of his subordinates mad.
In Another World With My Smartphone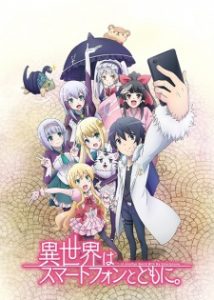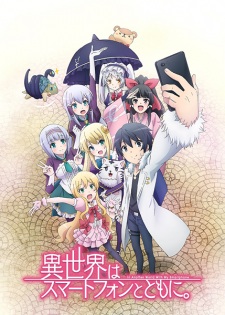 In a thoughtless blunder, God accidentally strikes down Touya Mochizuki with a stray bolt of lightning! As an apology, God offers him one wish and the chance to live again in a magical fantasy world. Touya happily accepts the offer and, for his one wish, asks only to keep his smartphone with him as he begins his journey into this mysterious world.
Starting over in this new world, Touya finds it is filled with magic—which he has an affinity for—and cute girls vying for his attention. These girls—the twins Linze and Elze Silhoueska, Yumina Urnea Belfast, Leen, and Yae Kokonoe—provide Touya with no end of romantic frustrations, but also companionship as he discovers the secrets of this new world.
Code:Realize ~Guardian of Rebirth~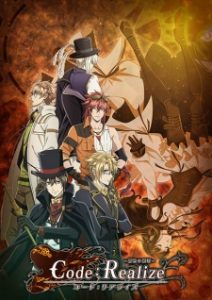 Within Cardia Beckford's hazy memories, she can recall her father Isaac and the home where she lives alone, feared as a monster by the townsfolk—for in her body, she carries a deadly substance. Embedded in her chest by her father, the eternally beating heart—also known as Horologium—has the capability to produce infinite power. However, it also makes her skin destroy anything it touches.
Many in London seek the Horologium, including the terrorist organization Twilight, with whom Isaac is rumored to have close ties. To obtain the Horologium's power, the British military forces Cardia to leave her home as their prisoner. But on the road, she is whisked away by the gentleman thief Arsène Lupin, who says he will steal her heart. Joining Lupin and his companions, Cardia begins a journey to discover the truth behind Isaac's connection with Twilight, her missing memories, and the Horologium within her chest.
Dance with Devils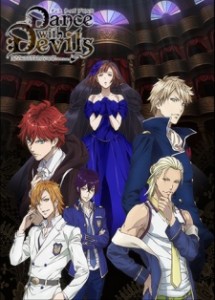 Ritsuka Tachibana has always been a good student, so she is completely shocked when she is suddenly summoned by the student council. Even more, they seem to think of Ritsuka as a troublemaker. Led by the handsome Rem Kaginuki, the student council—also consisting of Urie Sogami, Shiki Natsumizaka and Mage Nanashiro—tries to question her, but it soon becomes clear that they have ulterior motives.
However, this is only the beginning. When her mother gets kidnapped, her life is turned upside down, and Ritsuka gets drawn into a world of vampires and devils. Both groups are searching for the "Grimoire," a forbidden item allowing its owner to rule the world. The return of her brother Lindo from overseas gives her hope, but even he appears to be hiding something. In a world filled with secrets, Ritsuka questions whom she can trust in this dark musical tale, while the handsome and dangerous members of the student council compete for her attention.
Hakuoki ~Demon of the Fleeting Blossom~
In 1864 Japan, a young woman named Chizuru Yukimura is searching for her missing father, Koudou, a doctor by trade whose work often takes him far from home. But with no word from him in months, Chizuru disguises herself as a man and heads to Kyoto in search of him. Attracting the attention of ronin, she tries to hide and ends up witnessing a horrifying sight: the ronin being brutally murdered by crazed white-haired men. In a startling turn of events, members of the Shinsengumi arrive to dispatch the creatures. But Chizuru's safety doesn't last long, as this group of men tie her up and take her back to their headquarters, unsure of whether to let her live or silence her permanently.
Haruka: Beyond the Stream of Time – A Tale of the Eight Guardians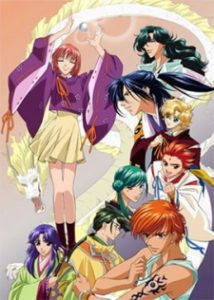 Akane Motomiya and her friends Tenma and Shimon are pulled by a demon into another world, where Akane becomes the Priestess of the Dragon God. The people of this world tell her that she is the only one who can stop the demons from taking over; meanwhile, the demons want to use her power for their own ends. Luckily, Akane has the Hachiyou, eight men with powers of their own who are sworn to protect the Dragon Priestess.
References: Myanimelist