7 Similar Anime Like Skirt no Naka wa Kedamono Deshita
Skirt no Naka wa Kedamono Deshita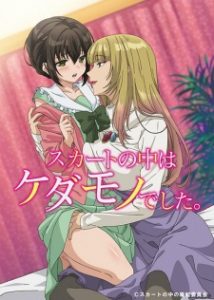 Here are my favorite picks for anime like Skirt no Naka wa Kedamono Deshita. Keep in mind the list is in no particular order. Enjoy!
Souryo to Majiwaru Shikiyoku no Yoru ni…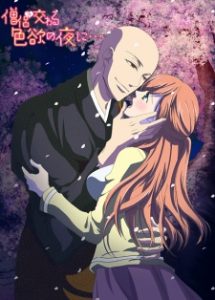 At a high school reunion, Mio Fukatani reunites with a classmate she has not seen in years—Takahide Kujou. She had always wanted to know more about the kind-hearted boy in high school, but once she realizes that Kujou has become a monk, she believes that any chance of getting to know him romantically is slim. Deciding to drink away her sorrows, she ends up walking home drunk, and surprisingly, running into Kujou who helps her get home.
25-sai no Joshikousei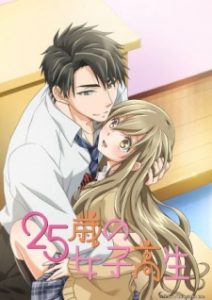 Once most students are done with high school, they leave and never come back. However, at 25 years old, Hana Natori finds herself in the role of a student once more at her aunt's request.
Since Hana's cousin, Kaho Miyoshi, refuses to go to school, her aunt begs Hana to take Kaho's place, since the two of them are practically identical. But as luck would have it, she is recognized by Okito Kanie—an old classmate from her days in high school—who is now a teacher! With her cover blown, Hana assumes Kanie will expose her secret. But when he suddenly kisses her, she soon learns he has other ideas.
My Marriage Partner is My Student, a Cocky Troublemaker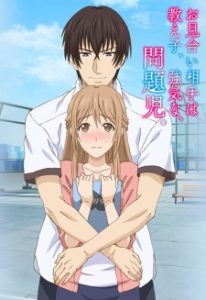 Teacher Nano Saikawa hasn't given much thought to marriage, but her father's friend wants her to have a marriage interview with his son, Souichirou Takamiya. After the interview, they spend the day together. As they gradually become more comfortable with one another, Souichirou asks for her hand in marriage. Things quickly heat up between them, and the two wind up in bed together. However, when she removes his glasses, she discovers he is not Souichirou; he is actually one of her problem students, Souji Kuga!
Souji's explanation is watertight: when he realized his brother was to be Nano's intended, Souji posed as him in order to be with her. And what's more, he is even confident that his family will approve of their marriage. However, an illicit relationship with a student is the last thing Nano wants. But will she be able to resist his charms, especially when her body begins to ache for his?
Amai Choubatsu: Watashi wa Kanshu Senyou Pet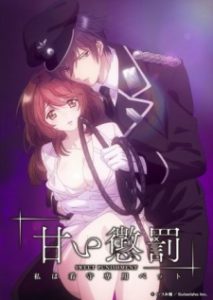 The story is set in a prison in the near future. It revolves around Hina Saotome, imprisoned despite her innocence, and the elegant yet sadistic guard Aki Myoujin. Hina's heart and body are at the mercy of Myoujin's "heartless yet sweet domination" from physical examinations to lovers' prison visits.
Princess Jellyfish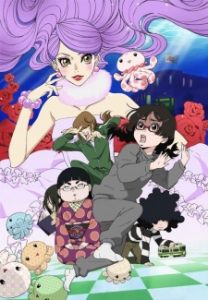 Ever since her late mother took her to an aquarium when she was young, Tsukimi Kurashita has been obsessed with jellyfish, comparing their flowing tentacles to a princess's white dress. Now living with five other unemployed otaku women, 19-year-old Tsukimi spends her days as a social outcast dreaming of becoming an illustrator.
However, her life changes forever when one day, a beautiful woman unexpectedly helps her save a jellyfish in a local pet store. From then on, the stranger—confident, fashionable, and the complete opposite of Tsukimi and her roommates—begins to regularly visit the girls' building. This trendy hipster, though appearing shallow at first, harbors some secrets of her own, starting with the fact that "she" isn't really a girl at all, but a wealthy male college student named Kuranosuke Koibuchi!
Maid Sama!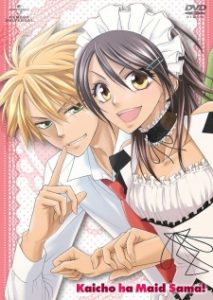 Being the first female student council president isn't easy, especially when your school just transitioned from an all boys high school to a co-ed one. Aptly nicknamed "Demon President" by the boys for her strict disciplinary style, Misaki Ayuzawa is not afraid to use her mastery of Aikido techniques to cast judgment onto the hordes of misbehaving boys and defend the girls at Seika High School.
Mayo Chiki!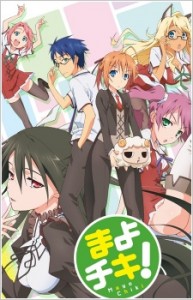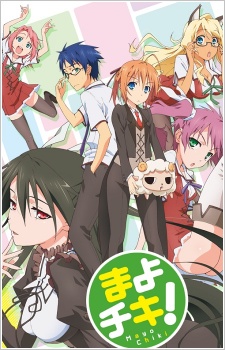 Due to his mother and sister, who both love professional wrestling, Kinjirou Sakamachi developed a resilient body that could take hard punches, aggressive kicks, and even deadly vehicle bumps, in order to survive their various grappling positions and locks. However, he also developed gynophobia, an abnormal fear of women. With just one touch from a girl, his nose bleeds uncontrollably, he sweats excessively, and in rare cases, faints abruptly.
His life changes for the worse because of a fated meeting in the restroom. While trying to escape from a girl, he discovers that the most popular student in their school, Subaru Konoe—the butler of the headmaster's daughter, Kanade Suzutsuki—is actually female! Surprised, Subaru violently assaults Kinjirou, dealing significant damage and knocking him unconscious. When he comes to, he meets Kanade. In exchange for his silence, she promises to help cure his phobia.
References: Myanimelist