7 Similar Anime Like TO BE HERO
TO BE HERO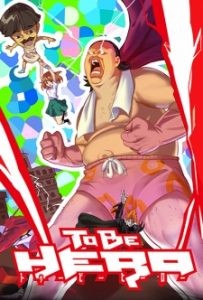 Here are my favorite picks for anime like TO BE HERO. Keep in mind the list is in no particular order. Enjoy!
One Punch Man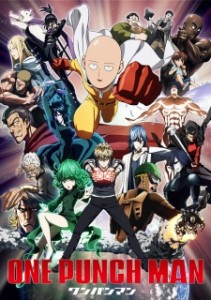 The seemingly ordinary and unimpressive Saitama has a rather unique hobby: being a hero. In order to pursue his childhood dream, he trained relentlessly for three years—and lost all of his hair in the process. Now, Saitama is incredibly powerful, so much so that no enemy is able to defeat him in battle. In fact, all it takes to defeat evildoers with just one punch has led to an unexpected problem—he is no longer able to enjoy the thrill of battling and has become quite bored.
You're Being Summoned, Azazel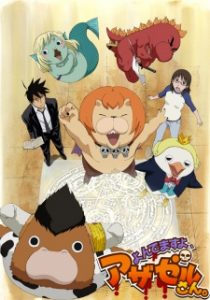 Akutabe is a detective who summons devils to solve the troubles of his clients. One day, a low class devil Azazel Atsushi is summoned by Akutabe and is used harshly by him and his assistant Rinko.
Bobobo-bo Bo-bobo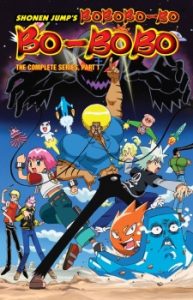 In a futuristic world, the Maruhage Empire is a militant organization out to steal everyone's hair, and thus their freedom. But a brave man with an afro of gold and nose hairs of steel stands up against their tyranny. Bobobo-bo Bo-bobo, trained in the ways of hair, rescues a teenager named Beauty from the grunts of the Maruhage Empire. Together, they start on a journey to defeat Emperor Tsuru Tsurulina IV. As Bo-bobo meets new friends and battles foes along the way, so too does he begin his quest to save all the hairs of the world!
Light-hearted and comical, Bobobo-bo Bo-bobo details a wacky adventure in which Bo-bobo and his companions fight all sorts of villains and deviants within the Maruhage Empire, all the while having a fun and exciting adventure.
Panty & Stocking with Garterbelt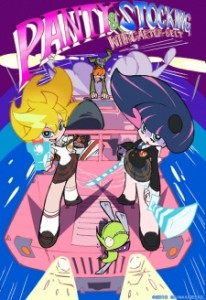 The "Anarchy Sisters," Panty and Stocking, have been kicked out of Heaven for, to put it mildly, misbehaving. Led by a priest named Garterbelt, these angels must buy their way back by exterminating ghosts in Daten City. But this task requires unconventional weapons for these unorthodox angels—they transform their lingerie into weapons to dispatch the spirits. Unfortunately, neither of them take their duties seriously, as they rather spend their time in pursuit of other "hobbies": Panty prefers to sleep with anything that walks, and Stocking favors stuffing her face with sweets than hunting ghosts.
Dead Leaves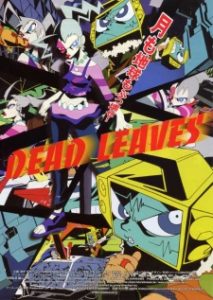 Pandy and Retro awaken naked on Earth with no recollection of their past. They embark on a devastating crime spree in search of food, clothing and transportation, but are captured by authorities and sent to the infamous lunar penitentiary named Dead Leaves. While incarcerated, they quickly discover that Dead Leaves is also a top-secret cloning facility, occupied by villainous guards and deformed genetic experiments. Ultra-manic chaos and hyper-violent bedlam ensue as they organize a prison break with the aid of their fellow mutant inmates.
Tentai Senshi Sunred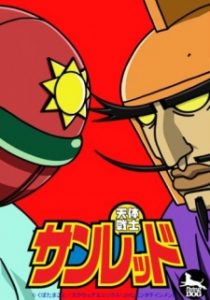 Tentai Senshi Sunred is the magnificent story of the conflict between good and evil that takes place in the city of Kawasaki. Sunred, ally of justice, is dedicated to stopping the evil organization Florsheim on their quest for world domination, while General Vamp and his minions are constantly thinking up new schemes to defeat Sunred. In what sounds like a typical story, the characters make all the difference.
Our hero Sunred is rude, violent, and lazy, playing pachinko all day and leeching off of his girlfriend Kayoko Uchida. Meanwhile General Vamp is polite, conscientious, and an ideal homemaker who cooks, mothers his minions, and discusses housekeeping with Kayoko, who bickers constantly with Sunred. Even the monsters of Florsheim tend to be adorable and harmless.
AHO-GIRL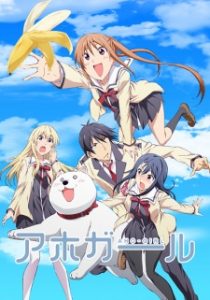 Yoshiko Hanabatake is an idiot beyond all belief. Somehow managing to consistently score zeroes on all of her tests and consumed by an absurd obsession with bananas, her senseless acts have caused even her own mother to lose all hope. Only one person is up to the task of keeping her insanity in check: childhood friend Akuru "A-kun" Akutsu.
Though he bemoans the ridiculous behavior he has to endure, the studious but terrifying A-kun is always ready to put an end to any stupidity Yoshiko gets up to, with no qualms about using physical force. Unfortunately, no matter how many times he attempts to knock some sense into her, the girl bounces right back to her usual shenanigans, even dragging in some other eccentrics along for the ride. Try as he might to rein in her nonsense, every moment is unpredictable with Yoshiko and her profound idiocy on the loose.
References: Myanimelist