7 Similar Anime Like Yu-Gi-Oh! VRAINS
Yu-Gi-Oh! VRAINS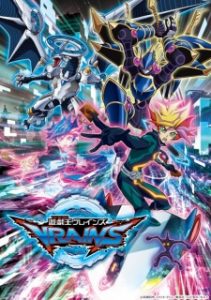 Here are my favorite picks for anime like Yu-Gi-Oh! VRAINS. Keep in mind the list is in no particular order. Enjoy!
Yu-Gi-Oh!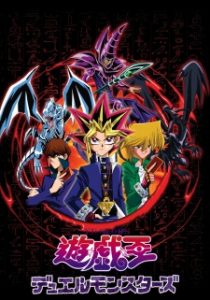 Legend says that the enigmatic Millennium Puzzle will grant one wish to whoever deciphers its ancient secrets. Upon solving it, high school student Yuugi Mutou unleashes "another Yuugi," a peculiar presence contained inside. Now, whenever he is faced with a dilemma, this mysterious alter ego makes an appearance and aids him in his troubles.
Wishing to unravel the mystery behind this strange spirit, Yuugi and his companions find themselves competing with several opponents in "Duel Monsters," a challenging card game used by people seeking to steal the Millennium Puzzle in a desperate attempt to harness the great power within. As the questions pile on, it is not long before they figure out that there is more than pride on the line in these duels.
Sword Art Online: Alicization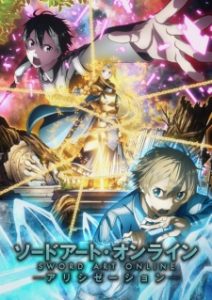 "Where…am I…?" Before he knows it, Kirito has made a full-dive into an epic, fantasy-like virtual world. With only a murky recollection of what happened right before he logged in, he starts to wander around, searching for clues.
He comes upon an enormous, pitch dark tree (the Gigas Cedar), where he encounters a boy. "My name is Eugeo. Nice to meet you, Kirito." Although he is supposedly a resident of the virtual world – an NPC – the boy shows the same array of emotions as any human being.
As Kirito bonds with Eugeo, he continues to search for a way to log out of this world. Meanwhile, he remembers a certain memory deep down within him. He remembers racing through the mountains with Eugeo as a child… A memory that he should not have in the first place.
 Yu-Gi-Oh! Arc-V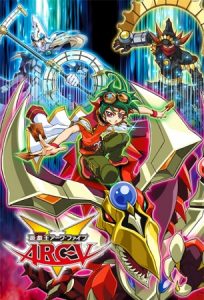 Action Duels, which allow duelists to soar and swing alongside their Duel Monsters, are taking the world by storm. Due to an evolutionary breakthrough, the "Solid Vision" system is now able to provide Duel Monsters with mass.
Yuuya Sakaki is Yuusho Sakaki's son, the latter being the founder of You Show Duel School in Miami City. Yuusho insists that duels are not a tool of war, but rather are to bring smiles to people and thus introduced the concept of Entertainment Dueling. However, at the height of his fame, Yuusho disappears and fails to attend his duel with Strong Ishijima, the Action Duel champion. Although scarred by this sudden leave, Yuuya vows to become an Entertainment Duelist like his father.
Persona 5 the Animation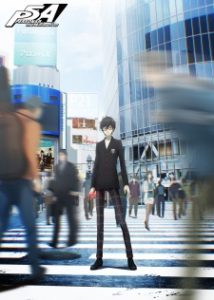 Ren Amamiya is about to enter his second year after transferring to Shujin Academy in Tokyo. Following a particular incident, his Persona awakens, and together with his friends they form the "Phantom Thieves of Hearts" to reform hearts of corrupt adults by stealing the source of their distorted desires. Meanwhile, bizarre and inexplicable crimes have been popping up one after another…
Living an ordinary high school life in Tokyo during the day, the group maneuvers the metropolitan city as Phantom Thieves after hours. Let the curtain rise for this grand, picaresque story!
Persona 5 the Animation -THE DAY BREAKERS-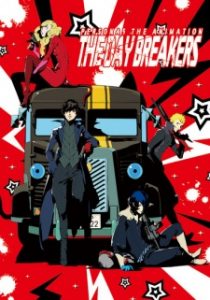 There is a new urban legend circulating Tokyo. It claims that if you make a request in the Ask-a-Thief Channel, the Phantom Thieves of Hearts will show up and bring justice by stealing a corrupt person's heart and making them regret all their wrongdoings. As strange and inexplicable events continue to happen all around town, more people submit their requests in hope that the mysterious vigilante group will help.
Kazuya Makigami is a burglar by night, but has started to have second thoughts about his crimes and those who help him commit them. Unable to stand up to his comrades himself, Kazuya submits a request to the Ask-a-Thief Channel.
Berserk 2nd Season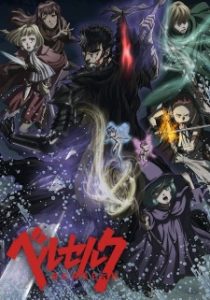 Demons have now become commonplace around the kingdom of Midland, which has fallen into chaos. The swordsman Guts still cannot stay in one place for long due to his demonic brand. He could always manage to protect himself when he was alone, but now he has the added challenge of protecting former Commander Casca, a shell of her former self who neither remembers nor trusts him. They never have a moment's rest with the constant threat of demons, and they need a place where Casca will be safe till they find a way to heal her. Their elf ally, Puck, tells of the mystical land of Elfhelm, which is supposed to be a safe haven from the demons that ravage the lands. Tired and with only a vague hope, they struggle on to find a place to live—and they still need to find those responsible for the madness they are forced to endure.
Sword Art Online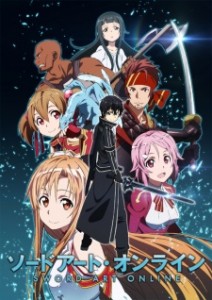 In the year 2022, virtual reality has progressed by leaps and bounds, and a massive online role-playing game called Sword Art Online (SAO) is launched. With the aid of "NerveGear" technology, players can control their avatars within the game using nothing but their own thoughts.
Kazuto Kirigaya, nicknamed "Kirito," is among the lucky few enthusiasts who get their hands on the first shipment of the game. He logs in to find himself, with ten-thousand others, in the scenic and elaborate world of Aincrad, one full of fantastic medieval weapons and gruesome monsters. However, in a cruel turn of events, the players soon realize they cannot log out; the game's creator has trapped them in his new world until they complete all one hundred levels of the game.
References: Myanimelist