8 Anime Like Quan Zhi Gao Shou(The King's Avatar)
Quan Zhi Gao Shou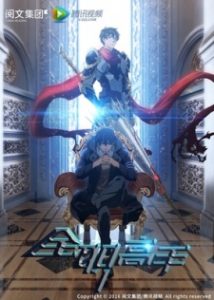 Here are my favorite picks for anime like Quan Zhi Gao Shou. Keep in mind the list is in no particular order. Enjoy!
Sword Art Online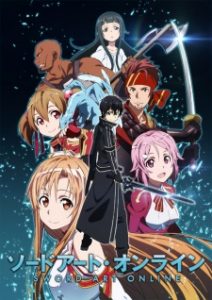 In the year 2022, virtual reality has progressed by leaps and bounds, and a massive online role-playing game called Sword Art Online (SAO) is launched. With the aid of "NerveGear" technology, players can control their avatars within the game using nothing but their own thoughts. Kazuto Kirigaya, nicknamed "Kirito," is among the lucky few enthusiasts who get their hands on the first shipment of the game. He logs in to find himself, with ten-thousand others, in the scenic and elaborate world of Aincrad, one full of fantastic medieval weapons and gruesome monsters. However, in a cruel turn of events, the players soon realize they cannot log out; the game's creator has trapped them in his new world until they complete all one hundred levels of the game.
Log Horizon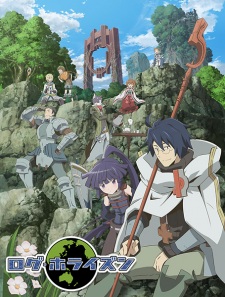 n the blink of an eye, thirty thousand bewildered Japanese gamers are whisked from their everyday lives into the world of the popular MMORPG, Elder Tale, after the game's latest update—unable to log out. Among them is the socially awkward college student Shiroe, whose confusion and shock lasts only a moment as, a veteran of the game, he immediately sets out to explore the limits of his new reality.
Overlord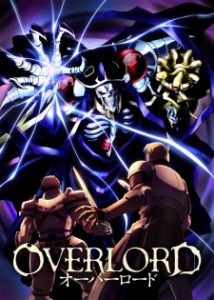 The final hour of the popular virtual reality game Yggdrasil has come. However, Momonga, a powerful wizard and master of the dark guild Ainz Ooal Gown, decides to spend his last few moments in the game as the servers begin to shut down. To his surprise, despite the clock having struck midnight, Momonga is still fully conscious as his character and, moreover, the non-player characters appear to have developed personalities of their own!
Youjo Senki
Tanya Degurechaff is a young soldier infamous for predatorial-like ruthlessness and an uncanny, tactical aptitude, earning her the nickname of the "Devil of the Rhine." Underneath her innocuous appearance, however, lies the soul of a man who challenged Being X, the self-proclaimed God, to a battle of wits—which resulted in him being reincarnated as a little girl into a world of magical warfare. Hellbent on defiance, Tanya resolves to ascend the ranks of her country's military as it slowly plunges into world war, with only Being X proving to be the strongest obstacle in recreating the peaceful life she once knew. But her perceptive actions and combat initiative have an unintended side effect: propelling the mighty Empire into becoming one of the most powerful nations in mankind's history.
Gin no Guardian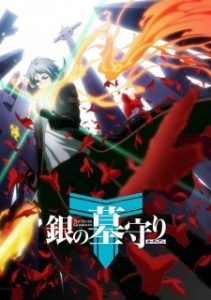 Lu Shuiyin (Riku Suigin in Japanese) is a master of gaming, a skill only known to his classmate Lu Lian (Riku Lin in Japanese). One day, Shuiyin receives a device from Lu Lian for a tomb raiding online game. While Shuiyin is excited to receive the device, Lian is suddenly kidnapped. Shuiyin touches the device that was left behind, pulling him inside the game and trapping him there. What is the imaginary world inside the device? What will Shuiyin find there?
Ping Pong The Animation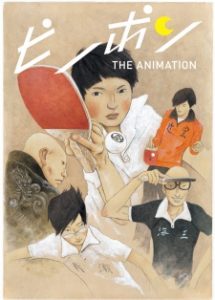 "The hero comes. The hero comes. The hero comes. Chant these words in your mind, and I'll surely come to you…" This mantra is what Makoto Tsukimoto repeats as a source of motivation when he fights through the stress of not only grueling ping pong matches, but also in situations of his life. Makoto doesn't fight alone; he and his friend, Yukata Hoshino, nicknamed Smile and Peco respectively, are two boys who have grown up playing ping pong together nearly every day. Peco, brimming with confidence, aims to be the best table tennis player in the world; Smile, on the other hand, shows little ambition. Nevertheless, the two have always stuck together, with a bond built upon their mutual love for this sport.
The Irregular at Magic High School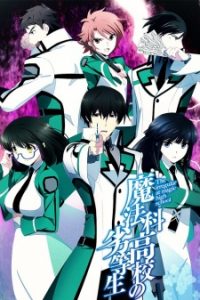 In the dawn of the 21st century, magic, long thought to be folklore and fairy tales, has become a systematized technology and is taught as a technical skill. In First High School, the institution for magicians, students are segregated into two groups based on their entrance exam scores: "Blooms," those who receive high scores, are assigned to the First Course, while "Weeds" are reserve students assigned to the Second Course.
Zhen Hun Jie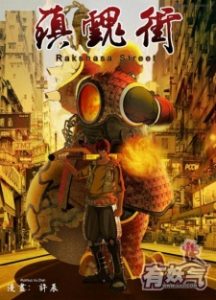 Based on the Chinese Manhua. Requiem Street, where evil spirits are attracted to in order to destroy them. A place where spirits and humans co-exist, not all humans can enter Requiem Street. Only those rare-soul users with guardian spirits can enter. Xia Ling was just a normal university intern, but a meeting by chance changes her ordinary life… In this world full of evil spirits, can you cooperate with your guardian spirit in order to survive?
References: Myanimelist