8 Anime Like Steins;Gate [Recommendations]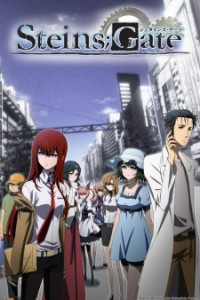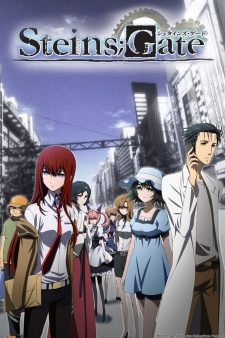 Here are my favorite picks for anime like Steins;Gate. Keep in mind the list is in no particular order. Enjoy the recommendations!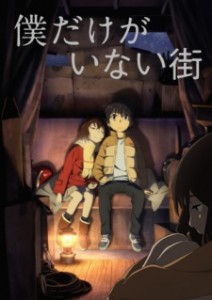 When tragedy is about to strike, Satoru Fujinuma finds himself sent back several minutes before the accident occurs. The detached, 29-year-old manga artist has taken advantage of this powerful yet mysterious phenomenon, which he calls "Revival," to save many lives.
However, when he is wrongfully accused of murdering someone close to him, Satoru is sent back to the past once again, but this time to 1988, 18 years in the past. Soon, he realizes that the murder may be connected to the abduction and killing of one of his classmates, the solitary and mysterious Kayo Hinazuki, that took place when he was a child. This is his chance to make things right.
Boku dake ga Inai Machi follows Satoru in his mission to uncover what truly transpired 18 years ago and prevent the death of his classmate while protecting those he cares about in the present. [Written by MAL Rewrite]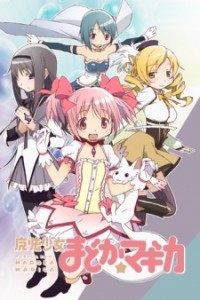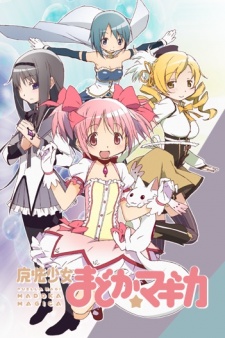 Madoka Kaname and Sayaka Miki are regular high school girls with regular lives, but all that changes when they encounter Kyuubey, a cat-like magical familiar, and Homura Akemi, the new transfer student.
Kyuubey offers them a proposition: he will grant one of their wishes and in exchange, they will each become a magical girl, gaining enough power to fulfill their dreams. However Homura, a magical girl herself, urges them not to accept the offer since everything is not what it seems.
A story of hope, despair, and friendship, Mahou Shoujo Madoka★Magica deals with the difficulties of being a magical girl and the price one has to pay to make a dream come true. [Written by MAL Rewrite]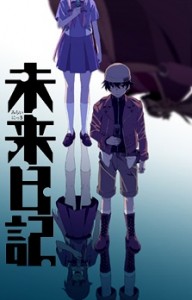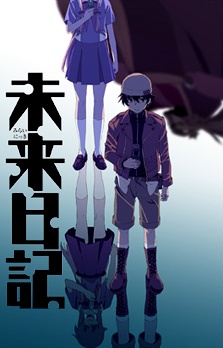 Lonely high school student, Yukiteru Amano, spends his days writing a diary on his cellphone, while conversing with his two seemingly imaginary friends Deus Ex Machina, who is the god of time and space, and Murmur, the god's servant. Revealing himself to be an actual entity, Deus grants Yukiteru a "Random Diary," which shows highly descriptive entries based on the future and forces him into a bloody battle royale with 11 other holders of similarly powerful future diaries.
With the last person standing designated as the new god of time and space, Yukiteru must find and kill the other 11 in order to survive. He reluctantly teams up with his obsessive stalker Yuno Gasai (who also possesses such a diary), and she takes it upon herself to ensure his safety. But there's more to the girl than meets the eye, as she might have other plans for her unrequited love. [Written by MAL Rewrite]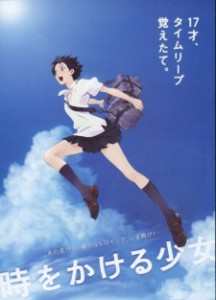 The power to travel through time… It can be used for the good of humanity, or just selfishly abused. While many may fantasize about obtaining such a power, it has become nothing less than reality for otherwise-normal schoolgirl Konno Makoto.
After a fated event, her life takes a turn for the extraordinary. Though she initially uses her power to literally "leap" into the past and change little things in order to make her life easier, she soon has to face the fact that changing the past can have drastic consequences. [Written by MAL Rewrite]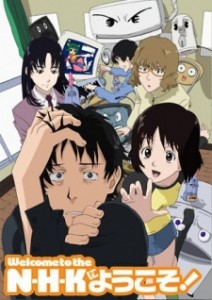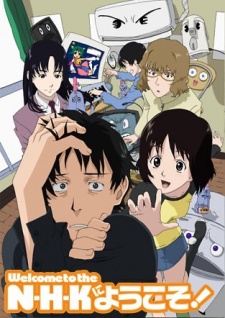 Twenty-two-year-old college dropout Tatsuhiro Satou has been a hikikomori for almost four years now. In his isolation, he has come to believe in many obscure conspiracy theories, but there is one in particular which he holds unshakable faith in: the theory that the evil conspirator behind his shut-in NEET (Not in Employment, Education or Training) status is the Nihon Hikikomori Kyokai (NHK)—an evil and secret organization dedicated to fostering the spread of hikikomori culture.
NHK ni Youkoso! is a psychological dramedy that follows Tatsuhiro as he strives to escape from the NHK's wicked machinations and the disease of self-wrought isolation, while struggling to even just leave his apartment and find a job. His unexpected encounter with the mysterious Misaki Nakahara might signal a reversal of fortune for Tatsuhiro, but with this meeting comes the inevitable cost of having to face his greatest fear—society. [Written by MAL Rewrite]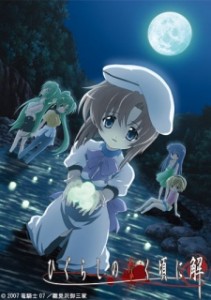 Higurashi no Naku Koro ni Kai continues the story from the first series and sheds light on many of the dark mysteries prevalent in the first season. The young group of friends in the town of Hinamizawa continue to have terrible conflicts with one another in their never ending summer of 1983, often ending with the brutal murder of one of their members. With the help of her spiritual friend, Hanyuu, Furude Rika tackles these challenges over and over, trying her best to keep their lives from coming to a tragic end. With no end to the torture in sight, Rika must call upon the bonds of friendship and trust among her friends to discover the true villain of this eternal June. [Written by MAL Rewrite]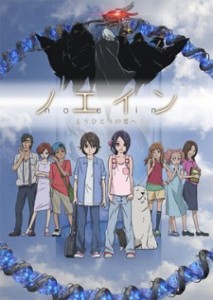 In the near future, a violent battle takes place between the dimension La'cryma (protector of humanity) and the dimension Shangri-La, bent on the annihilation of all space-time. A group known as the Dragon Calvary is dispatched through space and time, searching for the only thing that can stop the invasion: the Dragon's Torque.
In the present, twelve-year old Haruka and her friend Yuu, are contemplating running away from home when they meet a member of the Dragon Calvary named Karasu (Crow). He believes that Haruka possesses the Dragon's Torque and claims to be Yuu from fifteen years in the future. (Source: DVD Complete Series Box Set)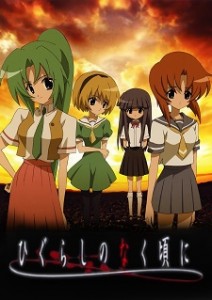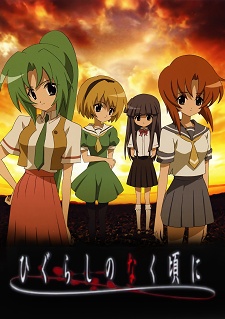 After moving into the quiet town of Hinamizawa, Maebara Keiichi spends his days blissfully in school often playing games with his local friends. However, appearances can be deceiving. One fateful day, Keiichi stumbles upon news of a murder that had occurred in Hinamizawa. From this point on, horrific events unfold in front of Keiichi, as he soon learns his close friends may not be all that they seem. Based on the amateur mystery game by 07th Expansion, the story is told in a series of different scenarios. (Source: MyAnimeList)
References: MyAnimeList, Wiki, ANN