8 Similar Anime Like Rascal Does Not Dream of Bunny Girl Senpai
Rascal Does Not Dream of Bunny Girl Senpai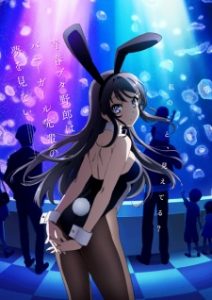 Here are my favorite picks for anime like Rascal Does Not Dream of Bunny Girl Senpai. Keep in mind the list is in no particular order. Enjoy!
My Youth Romantic Comedy Is Wrong, As I Expected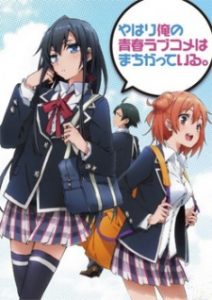 Hachiman Hikigaya is an apathetic high school student with narcissistic and semi-nihilistic tendencies. He firmly believes that joyful youth is nothing but a farce, and everyone who says otherwise is just lying to themselves.
In a novel punishment for writing an essay mocking modern social relationships, Hachiman's teacher forces him to join the Volunteer Service Club, a club that aims to extend a helping hand to any student who seeks their support in achieving their goals. With the only other club member being the beautiful ice queen Yukino Yukinoshita, Hachiman finds himself on the front line of other people's problems—a place he never dreamed he would be. As Hachiman and Yukino use their wits to solve many students' problems, will Hachiman's rotten view of society prove to be a hindrance or a tool he can use to his advantage?
Bakemonogatari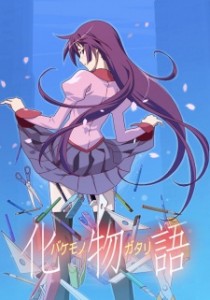 Koyomi Araragi, a third-year high school student, manages to survive a vampire attack with the help of Meme Oshino, a strange man residing in an abandoned building. Though being saved from vampirism and now a human again, several side effects such as superhuman healing abilities and enhanced vision still remain. Regardless, Araragi tries to live the life of a normal student, with the help of his friend and the class president, Tsubasa Hanekawa.
When fellow classmate Hitagi Senjougahara falls down the stairs and is caught by Araragi, the boy realizes that the girl is unnaturally weightless. Despite Senjougahara's protests, Araragi insists he help her, deciding to enlist the aid of Oshino, the very man who had once helped him with his own predicament.
Ground Control to Psychoelectric Girl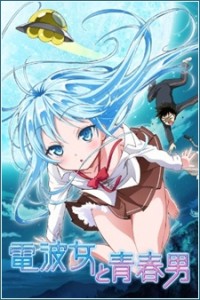 Makoto Niwa meticulously tallies the amount of positive and negative youthful experiences he engages in as if to grade his own life. When his parents go overseas, he moves to a new town to live with his aunt, welcoming the change and ready for a fresh start. However, as ordinary as he had imagined his adolescence to be, he could never have taken the existence of an enigmatic long-lost cousin into account.
Upon moving into his aunt's house, he discovers the cousin he never knew about: Erio Touwa. Despite being Makoto's age, she couldn't be more different: Erio chooses to wrap herself in a futon all day rather than to go to school. She even claims to be an alien, and with a speech pattern and personality to back it up, any chance of Makoto's dreamt-of normal life is instantly tossed out the window.
As he meets a string of other eccentric girls in town, Makoto must face the possibility of seeing his youth points in the red. However, he might be surprised by how thrilling an abnormal youth can be.
Another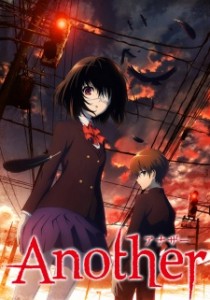 In 1972, a popular student in Yomiyama North Middle School's class 3-3 named Misaki passed away during the school year. Since then, the town of Yomiyama has been shrouded by a fearful atmosphere, from the dark secrets hidden deep within.
Twenty-six years later, 15-year-old Kouichi Sakakibara transfers into class 3-3 of Yomiyama North and soon after discovers that a strange, gloomy mood seems to hang over all the students. He also finds himself drawn to the mysterious, eyepatch-wearing student Mei Misaki; however, the rest of the class and the teachers seem to treat her like she doesn't exist. Paying no heed to warnings from everyone including Mei herself, Kouichi begins to get closer not only to her but also to the truth behind the gruesome phenomenon plaguing class 3-3 of Yomiyama North.
Golden Time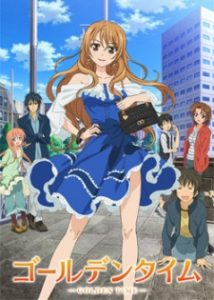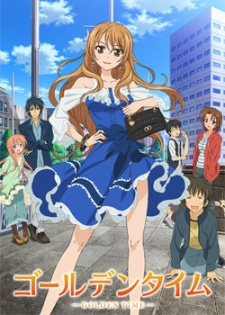 Due to a tragic accident, Banri Tada is struck with amnesia, dissolving the memories of his hometown and past. However, after befriending Mitsuo Yanagisawa, he decides to move on and begin a new life at law school in Tokyo. But just as he is beginning to adjust to his college life, the beautiful Kouko Kaga dramatically barges into Banri's life, and their chance meeting marks the beginning of an unforgettable year.
After having a glimpse of college life, Banri learns that he is in a new place and a new world – a place where he can be reborn, to have new friends, fall in love, makes mistakes and grow. And as he begins to discover who he was, the path he has chosen leads him towards a blindingly bright life that he will never want to forget.
Your Name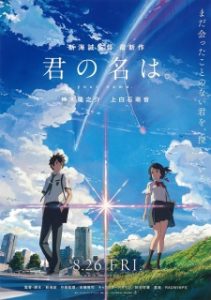 Mitsuha Miyamizu, a high school girl, yearns to live the life of a boy in the bustling city of Tokyo—a dream that stands in stark contrast to her present life in the countryside. Meanwhile in the city, Taki Tachibana lives a busy life as a high school student while juggling his part-time job and hopes for a future in architecture.
One day, Mitsuha awakens in a room that is not her own and suddenly finds herself living the dream life in Tokyo—but in Taki's body! Elsewhere, Taki finds himself living Mitsuha's life in the humble countryside. In pursuit of an answer to this strange phenomenon, they begin to search for one another.
Classroom of the Elite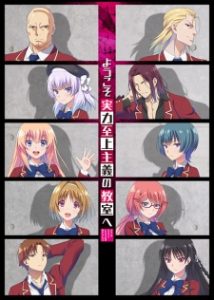 On the surface, Koudo Ikusei Senior High School is a utopia. The students enjoy an unparalleled amount of freedom, and it is ranked highly in Japan. However, the reality is less than ideal. Four classes, A through D, are ranked in order of merit, and only the top classes receive favorable treatment.
Kiyotaka Ayanokouji is a student of Class D, where the school dumps its worst. There he meets the unsociable Suzune Horikita, who believes she was placed in Class D by mistake and desires to climb all the way to Class A, and the seemingly amicable class idol Kikyou Kushida, whose aim is to make as many friends as possible.
While class membership is permanent, class rankings are not; students in lower ranked classes can rise in rankings if they score better than those in the top ones. Additionally, in Class D, there are no bars on what methods can be used to get ahead. In this cutthroat school, can they prevail against the odds and reach the top?
Charlotte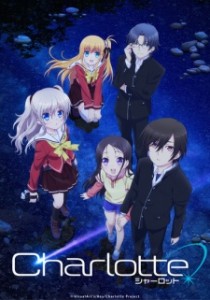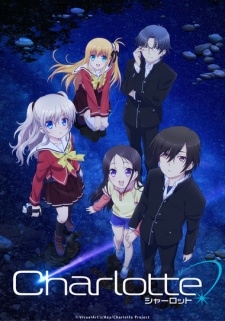 While on the surface Yuu Otosaka appears to be just another charming and intelligent teenager, he has a secret—he has the ability to slip into people's minds and fully control their body for five seconds at a time. Yuu has been using this skill for years to gain the highest grades, which allowed him to enter a prestigious high school.
When the enigmatic Nao Tomori catches Yuu using his power, she coerces him and his sister Ayumi into transferring to Hoshinoumi Academy, a school for students with supernatural abilities. The student council of the school, led by Nao, is tasked with secretly tracking down adolescents who abuse their powers. Yuu is forced to join the student council and together, they face formidable challenges that bring him closer to the shocking truth that his own, seemingly incomplete ability, might be more powerful than he could have ever imagined.
References: Myanimelist