8 Good Anime Like Black Bullet [Recommendations]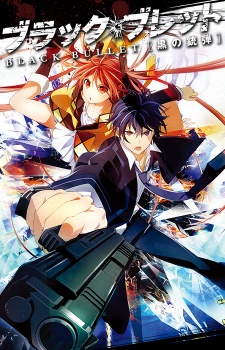 Black Bullet has some awesome non stop action that keeps you entertained. I enjoyed it very much. Here are my top picks for anime like Black Bullet. Keep in mind the list is in no particular order. Enjoy the recommendations!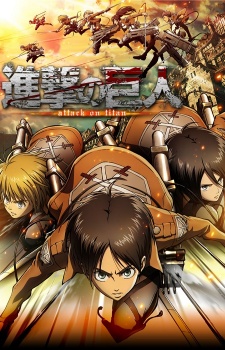 Centuries ago, mankind was slaughtered to near extinction by monstrous humanoid creatures called titans, forcing humans to hide in fear behind enormous concentric walls. What makes these giants truly terrifying is that their taste for human flesh is not born out of hunger but what appears to be out of pleasure. To ensure their survival, the remnants of humanity began living within defensive barriers, resulting in one hundred years without a single titan encounter. However, that fragile calm is soon shattered when a colossal titan manages to breach the supposedly impregnable outer wall, reigniting the fight for survival against the man-eating abominations.
After witnessing a horrific personal loss at the hands of the invading creatures, Eren Yeager dedicates his life to their eradication by enlisting into the Survey Corps, an elite military unit that combats the merciless humanoids outside the protection of the walls. Based on Hajime Isayama's award-winning manga, Shingeki no Kyojin follows Eren, along with his adopted sister Mikasa Ackerman and his childhood friend Armin Arlert, as they join the brutal war against the titans and race to discover a way of defeating them before the last walls are breached. [Written by MAL Rewrite]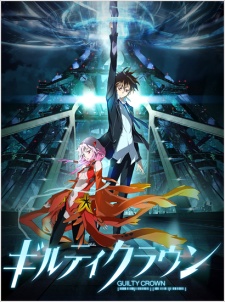 The story takes place in Tokyo in 2039, after the outbreak of the "Apocalypse Virus" during what became known as the "Lost Christmas" of 2029. Since then, Japan has been under the control of the multinational organization called GHQ.
Ouma Shu is a 17-year-old boy who mistakenly obtains a rare and great power. He can use this power, "The Right Hand of the King," to extract "voids," or tools/weapons that are the manifestations of peoples' hearts.
He has been rather shy since a childhood tragedy, but both his personality and life change forever when he meets a girl named Yuzuriha Inori, a member of the rebel group called "the Undertakers," whose members seek the restoration of self-government in Japan via the ousting of GHQ.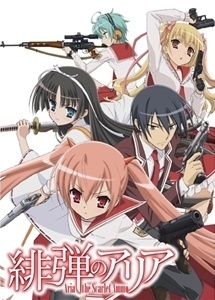 Kinji is a junior at a high school for mercenaries. He just wants to be normal, but his secret condition—he turns into an ace killer when he's turned on by the female form—triggers a fiery transfer student's unrelenting desire to make him her partner. (Source: FUNimation)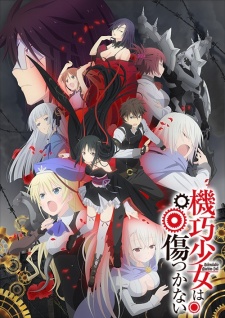 During the early 20th century, along with technological advancements, scientists were able to develop sophisticated magic. The combination of science and sorcery was Makinot, circuits made from spells that were put into objects to bring them to life and even gain a personality. It was developed as a military weapon and has now spread throughout the world.
Akabane Raishin is now attending the Royal Academy to become the best in the world. Accompanied by the lovely teenage girl Yaya, who is actually Raishin's puppet weapon, he plans on rocketing to the top of the class. However, his test scores come nearly dead last although his combat skills and determination are second to none. Raishin has to compete with the deadliest of classmates if he wants to come out as the king. (Source: Moetron)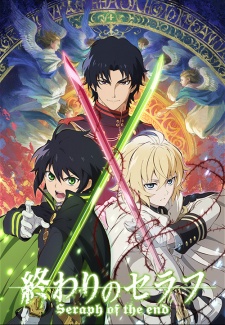 One day, a mysterious virus appeared on Earth which killed every infected human over the age of 13. At the same time, vampires emerged from the world's dark recesses and enslaved mankind. Enter Hyakuya Yuuichirou, a young boy, who along with the rest of the children from his orphanage, are treated as livestock by the vampires. Even in captivity, Yuuichirou dreams big. He dreams of killing vampires. He dreams of killing them all. (Source: Population Go)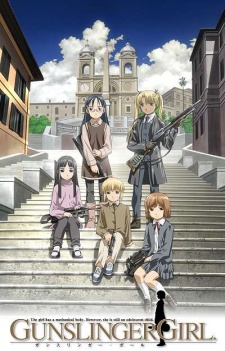 In the heart of Italy, the Social Welfare Agency rescues young girls from hospital beds and gives them a second chance at life using the latest in cybernetic advancements. With their artificially enhanced bodies, the girls are brainwashed and trained as assassins to carry out the dirty work of the Italian Government. Despite all the modifications, they are still just children at heart, struggling for recognition from those they love, even knowing the love they feel is manufactured. This tragic tale unfolds as these girls grapple with their emotions in an agency that treats them as nothing but ruthless killers. [Written by MAL Rewrite]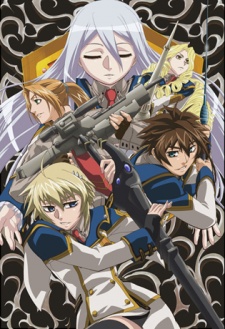 In a post-apocalyptic world overrun with mutated beasts called Limbeekoon or Filth Monsters, humanity is forced to live in large mobile cities called Regios and learn to use special weapons called Dite, by harnessing the power of Kei to defend themselves. In the Academy City of Zuellni, Layfon Alseif is hoping to start a new life and forget his past. However, his past has caught the attention of Karian Loss, the manipulative Student Council President and Nina Antalk, a Military Arts student and Captain of the 17th Military Arts Platoon, who instantly recognizes his abilities and decides he's the perfect candidate to join her group. However, with a secret past that won't leave him alone and unknown powers beyond normal, Layfon just might not take it.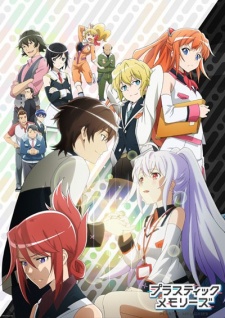 After failing his college entrance exams, 18-year-old Tsukasa Mizugaki is offered a position at the renowned SAI Corporation due to his father's connections. SAI Corporation is known for its production and management of androids that possess human emotions called "Giftia." Tsukasa's position is in the Terminal Service Department where their main job is to recover Giftias that are close to their expiration—it is a graveyard department in every sense. To make matters worse, Tsukasa is ordered to work with Isla, a female Giftia who was never given any responsibility other than serving tea to her co-workers. (Source: Aniplex USA)
References: Wiki, MyAnimeList, ANN