8 Good Movies Like Stuck in Love [Recommendations]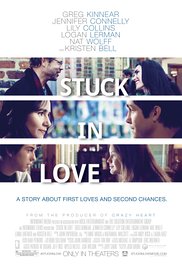 Here are my top recommendations for movies like Stuck in Love. Keep in mind the list is in no particular order. Enjoy!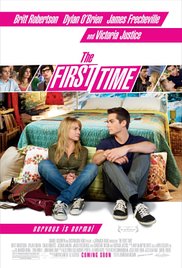 Dave Hodgman (Dylan O'Brien) is a high school senior who spends most of his time pining away over Jane Harmon (Victoria Justice), a girl he can't have. Aubrey Miller (Britt Robertson), a junior at a different high school, has an older boyfriend Ronny (James Frecheville) who doesn't quite understand her or seem to care. A casual conversation between Dave and Aubrey sparks an instant connection, and, over the course of a weekend, things turn magical, romantic, complicated, and funny as Aubrey and Dave discover what it's like to fall in love for the first time.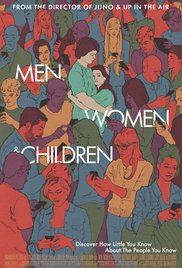 Like many Americans, average suburbanite Don Truby (Adam Sandler) and his 15-year-old son use the Internet for information, communication and viewing pornography. Don's son Chris also maintains sexually explicit conversations with classmate Hannah, an aspiring actress whose mother (Judy Greer) posts pictures of her daughter on a modeling Web site. In sharp contrast, overprotective mom Patricia Beltmeyer (Jennifer Garner) does everything in her power to protect her daughter from the digital age.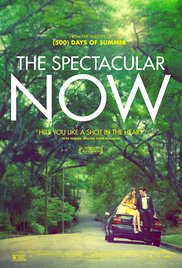 Sutter Keely (Miles Teller) is a high school senior, charming and self-possessed. He is the life of the party and loves his job at a men's clothing store. However, he has no plans for the future and is a budding alcoholic, which causes his girlfriend, Cassidy (Brie Larson), who is unable to cope, to dump him. Drinking to numb his pain, Sutter passes out on a stranger's lawn, but is awakened the next morning by Aimee Finicky (Shailene Woodley), a girl who wears no makeup and reads science fiction and manga during her free time. Sutter helps her with her paper route and ultimately invites her to lunch and asks her to teach him geometry to get closer to her.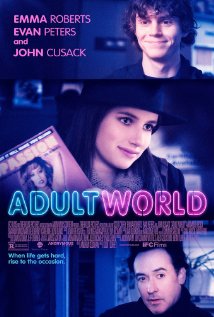 Recent college graduate Amy (Emma Roberts) believes she's destined to be a great poet. Pressed by her parents to earn a living, she takes a job at a small sex shop, Adult World, where she works with the manager, Alex (Evan Peters). When her car is stolen, her parents discover that she had canceled the car's theft insurance to afford submission fees for poetry journals, and kick her out. She briefly moves in with a coworker, drag queen Rubia (Armando Riesco), before finding her own apartment.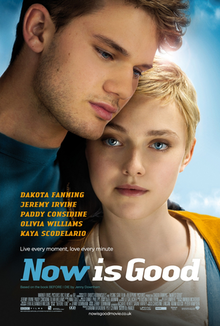 Tessa (Dakota Fanning) is diagnosed with acute lymphoblastic leukemia. Despite her four-year devotion to chemotherapy, she has discovered that she is going to die and comes up with a list of things she wants to do before she dies, including some risky behaviors that she deems necessary to have "lived". Her friend Zoey is excited and supportive of the outrageous bucket list until an unplanned pregnancy test comes up positive.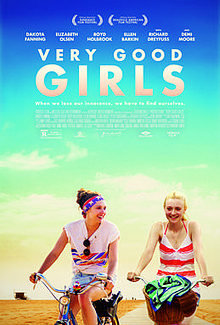 Best friends Lily (Fanning) and Gerri (Olsen), home for one last New York summer, make a pact to lose their virginity before leaving for college. But when they both fall for the same handsome artist (Holbrook) and Lily starts seeing him in secret, a lifelong friendship is tested.
Joe Toy (Nick Robinson), on the verge of adulthood, finds himself increasingly frustrated by the attempts of his single father, Frank (Nick Offerman), to manage his life. After a family game night that ends with Joe calling the cops on Frank for false reasons, Joe declares freedom once and for all, and escapes to a clearing he found in the woods with his best friend, Patrick (Gabriel Basso), who was also sick of his life at home with his annoying and seemingly lame parents, and a strange kid named Biaggio (Moisés Arias) who just happened to tag along. He announces that they are going to build a house there, free from responsibility and parents.
Once their makeshift abode is finished, the three young men find themselves masters of their own destiny, alone in the woods. Joe claims himself and Biaggio to be the hunters, while Patrick goes off to harvest. Several weeks pass and Patrick and Joe are reported missing and appear on multiple news channels. Frank finds a Monopoly piece from the game night in Joe's bookbag that was left on a bus and believes that Joe is taunting him.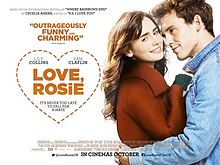 Alex and Rosie have been best friends for almost as long as they can remember. After depicting their time together as children, the movie jumps to Rosie making a speech at what appears to be a wedding, while staring at Alex, implying it may be his wedding but not hers. The movie switches to 12 years earlier, where Rosie is upset because of getting drunk during her 18th birthday. Alex comes over to discuss the previous night's events but pauses when Rosie tells him how she wished it never happened.
The pair later go to the beach together to attend a party where 'the fittest guy in their grade' asks Rosie to the school dance, which she rejects saying she is going with Alex. Alex later tells her that an attractive and 'out of his league' girl named Bethany wants to go with him. After a fight between the two, Alex and Bethany go to the dance along with Greg and Rosie. After some dancing, Bethany and Alex share a passionate kiss and Greg and Rosie get a private room. The two then have sex but due to Greg's inexperience, the condom comes off and gets stuck inside Rosie. She immediately calls Alex who gets her to a hospital then takes her home.