8 Movies Like Mean Girls – Top Movie Recommendations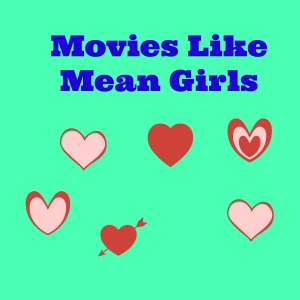 If you enjoyed watching Mean Girls, here are 8 other movies that are quite similar to Mean Girls.
Mean Girls 2
A sequel to the popular 2004 film, this movie stars Meaghan Martin as Jo, a social rebel and tomboy who is unable to pay for her college tuition. The father of the most unpopular girl in her school offers to pay her tuition as long as she befriends his daughter, Abby. She then agrees and forms the Anti-Plastics with Abby and the school reporter, Quinn. Together they play pranks on The Plastics, which doesn't turn out so well in the end.
John Tucker Must Die
This is probably one of the most popular high school movies of all time. Three girls decide to transform the new girl in school and make her popular, and use her to humiliate the most popular guy in school after discovering that he has been cheating on all three of them with each other. The plot is fresh, as for once, we see girls working with, rather than against each other.
The Craft
This movie is a dark version of Mean Girls. We follow Sarah, a girl who moves with her father and stepmother to LA, and in her new school, she befriends a group of outcasts, who all have tragic lives.They all decide to channel some magical powers which they use to their advantage, taking revenge on the popular kids and changing their lives for the better. They soon realize that wielding all that power is more destructive than it is constructive.
Saved!
Saved! has a touch of Mean Girls with religious satire, as it focuses on a Christian high school's most popular clique, The Christian Jewels. They outcast one of their members, and friend, once she loses her faith after discovering that she is pregnant. The twist? Her boyfriend could be gay, and she conceives the child while trying to 'cure' him of his homosexuality.
Clueless
Cher is a super rich, super popular materialistic girl who believes that playing matchmaker is an act of charity. This is after she successfully hooks two of her teachers up while trying to convince them to boost her grades. Together with her friend, she extends her kindness to the new girl in school, transforming her into a popular bombshell. However, the new 'it' girl gets more buzz than she does, and ends up falling for one of the closest people to her- someone she never imagined that she would have feelings for.
Easy A(2010)
Starring the lovely Emma Stone as Olive, this movie focuses on how teenagers would do almost anything to gain popularity.Olive lies to her friend about losing her virginity to a college guy, and the rumor spreads throughout the school, gaining her 'slut' status, and she embraces it after her friend decides to abandon her. Now every unpopular guy in school wants to lie about hooking up with her just to gain some popularity points, and it works- until some guy tries to pay her for sex, an old crush comes back to the picture and her favorite teacher's marriage is on the line.This movie promises lots of laughs and drama, something that we loved Mean Girls for.
Heathers(1988)
We follow the most popular clique in school, The Heathers, who decide to recruit the first member who doesn't share their name, Veronica. However, Veronica misses her life of unpopularity and she decides to get involved with the rebellious dark horse in school, J.D. After a failed attempt to humiliate the popular kids turns into murder, she and J.D decide to pass it off as a suicide, and this leads to a series of suicide attempts in the school, where Veronica soon discovers that J.D is not only dark- but he is also psychotic.
Jawbreaker(1999)
This movie combines the darkness of Heathers and the comedy of Mean Girls. The Flawless Four are the most popular girls in school, and while trying to surprise their nicest member, Liz, on her birthday, they end up killing her instead. Obviously they decide to cover it up, and Courtney, the mean one, claims that she was killed by a rapist. However, things get complicated when the most unpopular girl in school finds out, and they bribe her with a total makeover in order to keep her silent. What desperate teenager would say no to such an offer?
Hope you enjoyed the recommendations!