8 Shows Like One Tree Hill – Top Recommendations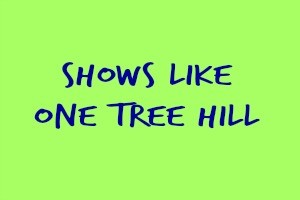 Are you the romance TV series fanatic or comedy die-hard? Are you looking for similar shows to One Tree Hill? If you are, then this is the best list you are looking for.
1) Dawson's Creek(1998)
First on the list is Dawson's Creek. A captivating teen show where the various characters have to help each other cope with adolescence. The show begins in a high school setting all the way to their college lives. Unlike a live audience show performance, Dawson's Creek is set on different venues such as the Capeside, restaurants and bars, Worthington University and Dawson's Creek's home. The entirety of the series was 128 episodes, having been acted from 1993 to 2003.
2) Orange is the New Black(2013)
Orange is the New black indeed is the new series in the block – having been released in 2013. This show focuses on a main character – Piper Chapman. Chapman is on her late thirties, and so happens to be serving her 15 year prison, convicted of an old crime of transporting cash to a drug dealer friend of hers. The show is set in prison, though the audience enjoys a number of flashbacks about the lives of Alex (Piper's drug dealing friend) and Piper, as they live their lives amongst other prisoners trying to survive.
3) Vampire Dairies(2009)
Damon Salvatore – the reckless vampire who is madly in love with his brother's girl is perchance every teenage girl dream guy. His brother Stephan and the girlfriend Elena are the main characters of The Vampire Diaries. The setting is usually within Mystic Falls – a town believed to be filled with supernatural creatures. Nonetheless, the Vampire tiered series also features werewolves, witches, travelers, half-breeds (werewolves and vampires) and the original vampire family. It is indeed a captivating show, full of suspense and drama.
4) Smallville
Then there was Small Ville. Yes, all love and want to be like Clerk – the teenage superhero. Though a Kryptonian, Klerk was raised human by Jonathan and Martha Kent, taught in the human ways and advised against using his powers in public – until the time was right. He later on falls in love with Lana and gets a new best friend Pete. Along the way, Lex Luther finds his way into Clerk's life and the two become close – to the point of Lex wanting to be like Clerk – having super powers.
References: IMBD