8 Similar Anime Like Angels of Death
Angels of Death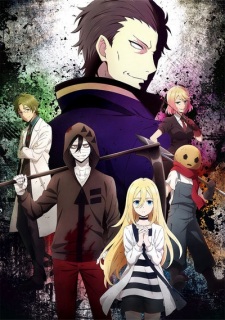 Here are my favorite picks for anime like Angels of Death. Keep in mind the list is in no particular order. Enjoy!
Deadman Wonderland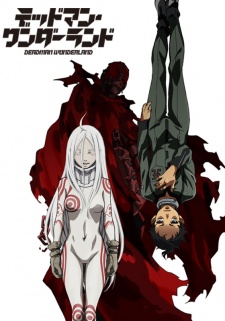 It looked like it would be a normal day for Ganta Igarashi and his classmates—they were preparing to go on a class field trip to a certain prison amusement park called Deadman Wonderland, where the convicts perform dangerous acts for the onlookers' amusement. However, Ganta's life is quickly turned upside down when his whole class gets massacred by a mysterious man in red. Framed for the incident and sentenced to death, Ganta is sent to the very jail he was supposed to visit.  But Ganta's nightmare is only just beginning.
Fate/Extra: Last Encore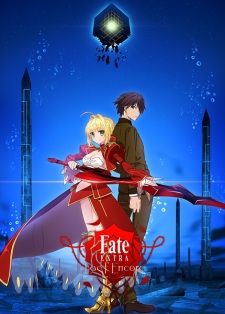 A technological hell masquerading as paradise, Tsukimihara Academy is an artificial high school that serves as the setting for the next Holy Grail War. Created by the Moon Cell computer, the school is inhabited by Earth-projected souls who have even the slightest aptitude for being a "Master." Of these 256 souls, 128 will be chosen for the main tournament and granted a Servant. With all of the Masters selected, the Academy activates a purge, targeting the remaining lifeforms for elimination.
Danganronpa The Animation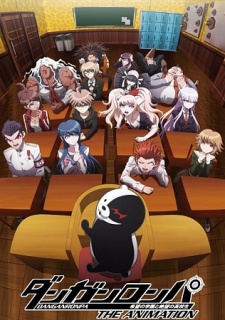 Hope's Peak Academy is an elite high school that accepts only the most talented students. Individuals who successfully enroll receive their own unique titles, suitably reflective of their skills and traits. Of the fifteen candidates admitted to the peculiar school that year, Makoto Naegi is a completely ordinary individual who has been accepted by sheer chance, with the title of "Super High School-Level Luck."
Naegi and his fellow classmates are initially ecstatic to be chosen to study at this prestigious institution, but these feelings of happiness are short-lived. They are soon confronted by Monokuma, the principal and resident bear, who traps them inside the school. The pupils' hopes of escape and graduation hinge on one of them successfully murdering one of their peers without being discovered. However, if the killer is caught, he or she will be executed, and the remaining survivors will be left to continue the deathmatch until only a single victor remains.
Corpse Party: Tortured Souls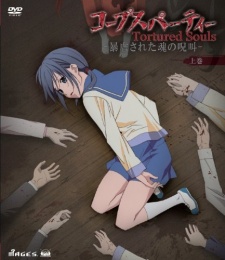 Nine students gather in their high school at night to bid farewell to a friend. As is customary among many high school students, they perform a sort of ritual for them to remain friends forever, using small paper charms shaped like dolls.
However, the students do not realize that these charms are connected to Heavenly Host Academy—an elementary school that was destroyed years ago after a series of gruesome murders took place, a school that rests under the foundation of their very own Kisaragi Academy. Now, trapped in an alternate dimension with vengeful ghosts of the past, the students must work together to escape—or join the spirits of the damned forever.
Ajin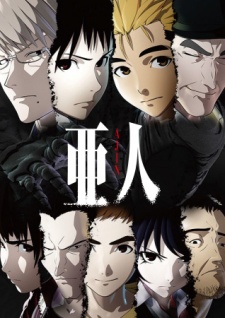 Mysterious immortal humans known as "Ajin" first appeared 17 years ago in Africa. Upon their discovery, they were labeled as a threat to mankind, as they might use their powers for evil and were incapable of being destroyed. Since then, whenever an Ajin is found within society, they are to be arrested and taken into custody immediately.
Death Parade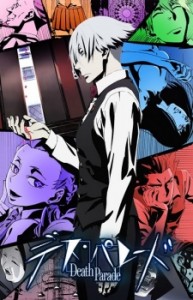 After death, there is no heaven or hell, only a bar that stands between reincarnation and oblivion. There the attendant will, one after another, challenge pairs of the recently deceased to a random game in which their fate of either ascending into reincarnation or falling into the void will be wagered. Whether it's bowling, darts, air hockey, or anything in between, each person's true nature will be revealed in a ghastly parade of death and memories, dancing to the whims of the bar's master. Welcome to Quindecim, where Decim, arbiter of the afterlife, awaits!
Ao Oni The Animation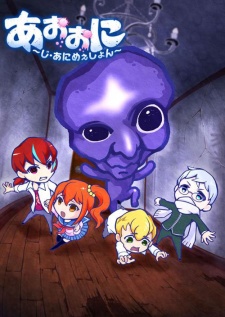 In most ordinary high schools, many stories and rumors float around—some scandalous, some happy and some…more macabre. One such example is of monsters lurking in an abandoned mansion outside of town. Such tales, however, prove too tempting to resist for Hiroshi and his friends Mika, Takeshi, and Takurou. They decide to brave the rumored dangers in order to investigate the manor and complete a test of courage. Each of them approaches the mansion with an overwhelming sense of dread. And when they enter, they come upon a blue monster named Ao Oni who attacks them.
Noragami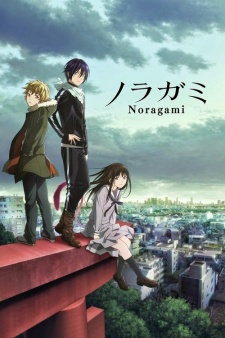 In times of need, if you look in the right place, you just may see a strange telephone number scrawled in red. If you call this number, you will hear a young man introduce himself as the Yato God. Yato is a minor deity and a self-proclaimed "Delivery God," who dreams of having millions of worshippers. Without a single shrine dedicated to his name, however, his goals are far from being realized. He spends his days doing odd jobs for five yen apiece, until his weapon partner becomes fed up with her useless master and deserts him.
References: Myanimelist