8 Similar Anime Like Banana Fish
Banana Fish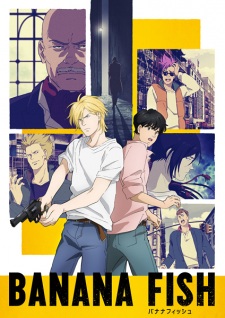 Here are my favorite picks for anime like Banana Fish. Keep in mind the list is in no particular order. Enjoy!
91 Days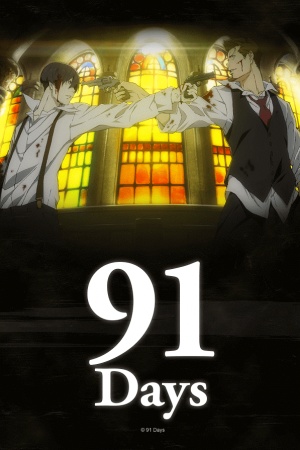 As a child living in the town of Lawless, Angelo Lagusa has witnessed a tragedy: his parents and younger brother have been mercilessly slaughtered by the Vanetti mafia family. Losing everything he holds dear, he leaves both his name and hometown behind, adopting the new identity of Avilio Bruno.
Seven years later, Avilio finally has his chance for revenge when he receives a mysterious letter prompting him to return to Lawless. Obliging, he soon encounters the Vanetti don's son, Nero, and seeks to befriend him using the skills he has quietly honed for years.
No.6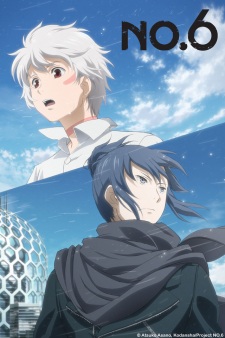 Many years ago, after the end of a bloody world war, mankind took shelter in six city-states that were peaceful and perfect… at least on the surface. However, Shion—an elite resident of the city-state No. 6—gained a new perspective on the world he lives in, thanks to a chance encounter with a mysterious boy, Nezumi. Nezumi turned out to be just one of many who lived in the desolate wasteland beyond the walls of the supposed utopia. But despite knowing that the other boy was a fugitive, Shion decided to take him in for the night and protect him, which resulted in drastic consequences: because of his actions, Shion and his mother lost their status as elites and were relocated elsewhere, and the darker side of the city began to make itself known.
Baccano!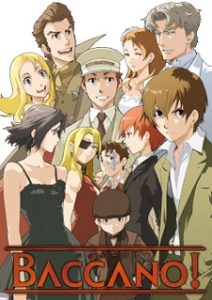 During the early 1930s in Chicago, the transcontinental train, Flying Pussyfoot, is starting its legendary journey that will leave a trail of blood all over the country. At the same time in New York, the ambitious scientist Szilard and his unwilling aide Ennis are looking for missing bottles of the immortality elixir. In addition, a war between the mafia groups is getting worse. On board the Advena Avis, in 1711, alchemists are about to learn the price of immortality.
Monster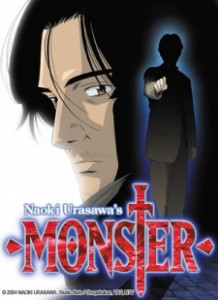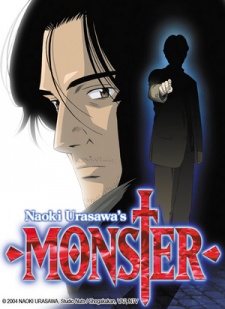 Dr. Kenzou Tenma is a renowned brain surgeon of Japanese descent working in Europe. Highly lauded by his peers as one of the great young minds that will revolutionize the field, he is blessed with a beautiful fiancée and is on the cusp of a big promotion in the hospital he works at. But all of that is about to change with a grave dilemma that Kenzou faces one night—whether to save the life of a small boy or that of the town's mayor. Despite being pressured by his superiors to perform surgery on the mayor, his morals force him to perform the surgery on the other critical patient, saving his life and forfeiting the mayor's. A doctor is taught to believe that all life is equal; however, when a series of murders occur in the surgeon's vicinity, all of the evidence pointing to the boy he saved, Kenzou's beliefs are shaken. Along his journey to unravel the true identity of his little patient, Kenzou discovers that the fate of the world may be intertwined with the mysterious child.
Ajin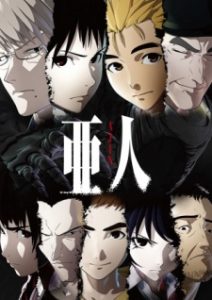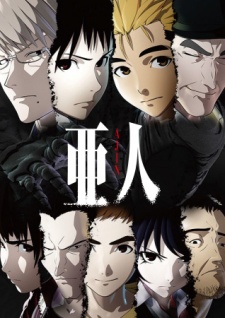 Mysterious immortal humans known as "Ajin" first appeared 17 years ago in Africa. Upon their discovery, they were labeled as a threat to mankind, as they might use their powers for evil and were incapable of being destroyed. Since then, whenever an Ajin is found within society, they are to be arrested and taken into custody immediately.
Hakata Tonkotsu Ramens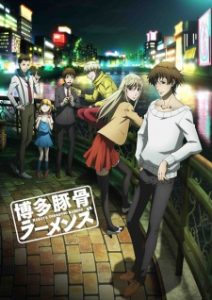 Although the city of Fukuoka might look relatively peaceful at first glance, in actuality it houses a thriving mixture of dangerous individuals such as killers, detectives, and professional revenge seekers right beneath its surface. Among their number is Zenji Banba, a laidback and observant detective who is investigating the work of other hitmen companies in the area. However, Banba might not be the only one with a bone to pick with these organizations, as Xianming Ling, a cross-dressing male hitman in the employ of one such company begins getting fed up with his lack of jobs and pay.
Bungou Stray Dogs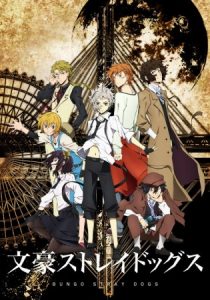 For weeks, Atsushi Nakajima's orphanage has been plagued by a mystical tiger that only he seems to be aware of. Suspected to be behind the strange incidents, the 18-year-old is abruptly kicked out of the orphanage and left hungry, homeless, and wandering through the city.
While starving on a riverbank, Atsushi saves a rather eccentric man named Osamu Dazai from drowning. Whimsical suicide enthusiast and supernatural detective, Dazai has been investigating the same tiger that has been terrorizing the boy. Together with Dazai's partner Doppo Kunikida, they solve the mystery, but its resolution leaves Atsushi in a tight spot. As various odd events take place, Atsushi is coerced into joining their firm of supernatural investigators, taking on unusual cases the police cannot handle, alongside his numerous enigmatic co-workers.
Gangsta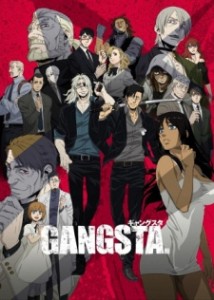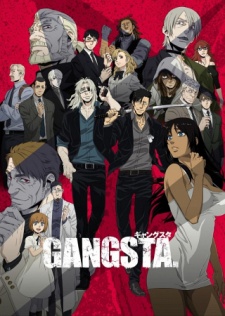 Nicholas Brown and Worick Arcangelo, known in the city of Ergastalum as the "Handymen," are mercenaries for hire who take on jobs no one else can handle. Contracted by powerful mob syndicates and police alike, the Handymen have to be ready and willing for anything. After completing the order of killing a local pimp, the Handymen add Alex Benedetto—a prostitute also designated for elimination—to their ranks to protect her from forces that want her gone from the decrepit hellhole of a city she has come to call home. However, this criminal's paradise is undergoing a profound period of change that threatens to corrode the delicate balance of power.
References: Myanimelist