8 Similar Anime Like Evil or Live
Evil or Live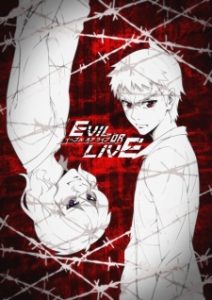 Here are my favorite picks for anime like Evil or Live. Keep in mind the list is in no particular order. Enjoy!
Deadman Wonderland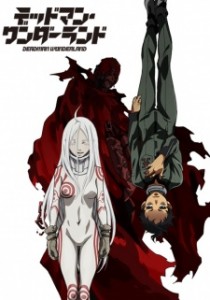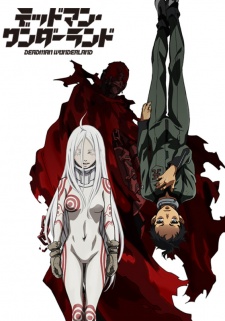 It looked like it would be a normal day for Ganta Igarashi and his classmates—they were preparing to go on a class field trip to a certain prison amusement park called Deadman Wonderland, where the convicts perform dangerous acts for the onlookers' amusement. However, Ganta's life is quickly turned upside down when his whole class gets massacred by a mysterious man in red. Framed for the incident and sentenced to death, Ganta is sent to the very jail he was supposed to visit.
Prison School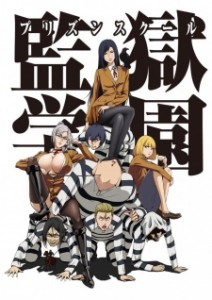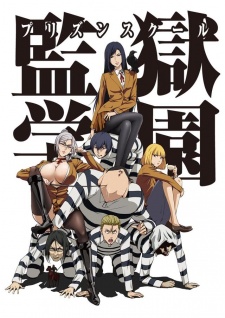 Located on the outskirts of Tokyo, Hachimitsu Private Academy is a prestigious all-girls boarding school, famous for its high-quality education and disciplined students. However, this is all about to change due to the revision of the school's most iconic policy, as boys are now able to enroll as well.
At the start of the first semester under this new decree, a mere five boys have been accepted, effectively splitting the student body into a ratio of two hundred girls to one boy. Kiyoshi, Gakuto, Shingo, Andre, and Jo are quickly cast away without having a chance to make any kind of a first impression. Unable to communicate with their fellow female students, the eager boys set their sights on a far more dangerous task: peeping into the girls' bath!
Rainbow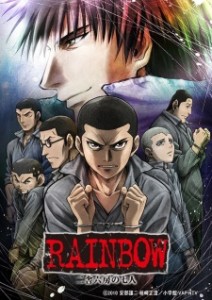 Japan, 1955: Mario Minakami has just arrived at Shounan Special Reform School along with five other teenagers who have been arrested on serious criminal charges. All assigned to the same cell, they meet older inmate Rokurouta Sakuragi—a former boxer—with whom they establish a close bond. Under his guidance, and with the promise that they will meet again on the outside after serving their sentences, the delinquents begin to view their hopeless situation in a better light.
Nanbaka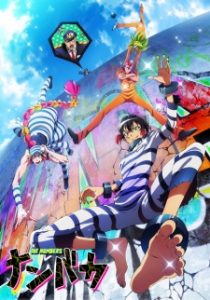 Nanba is the world's most formidable prison, built to incarcerate criminals who are too slippery to stay in ordinary confinement. The four inmates who occupy Cell 13 are particularly cunning on that behalf, having escaped every other prison with a perfect success rate. There is Juugo, a specialist in locks who has spent the majority of his life in prison; Uno, a gambler with great intuition; Nico, an otaku whose body reacts strangely to drugs; and Rock, a bruiser with a love for food. The daily shenanigans of the four prisoners always cause trouble for the building supervisor, Hajime Sugoroku, who desperately tries to prevent them from breaking out of Nanba.
Durarara!!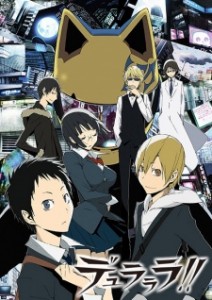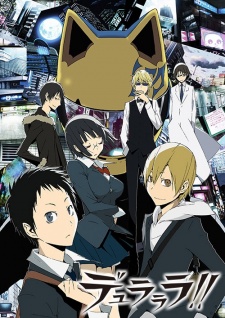 In Tokyo's downtown district of Ikebukuro, amidst many strange rumors and warnings of anonymous gangs and dangerous occupants, one urban legend stands out above the rest—the existence of a headless "Black Rider" who is said to be seen driving a jet-black motorcycle through the city streets.
Mikado Ryuugamine has always longed for the excitement of the city life, and an invitation from a childhood friend convinces him to move to Tokyo. Witnessing the Black Rider on his first day in the city, his wishes already seem to have been granted. But as supernatural events begin to occur, ordinary citizens like himself, along with Ikebukuro's most colorful inhabitants, are mixed up in the commotion breaking out in their city.
Tokyo Ghoul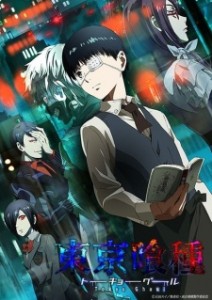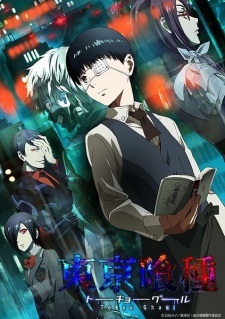 Tokyo has become a cruel and merciless city—a place where vicious creatures called "ghouls" exist alongside humans. The citizens of this once great metropolis live in constant fear of these bloodthirsty savages and their thirst for human flesh. However, the greatest threat these ghouls pose is their dangerous ability to masquerade as humans and blend in with society.
Kaiji: Ultimate Survivor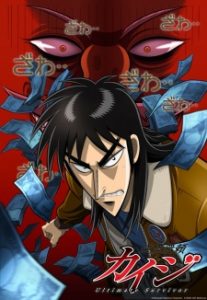 Kaiji Itou is a good-for-nothing loiterer who spends his days drinking beer and stealing hubcaps—that is, until he ends up being tricked by his former co-worker. Unable to suddenly repay his friend's huge debt all by himself, Kaiji is offered a shady deal to participate in an illegal underground gamble on a cruise ship. This turns out to be nothing more than the beginning of his new life of hell—thrown headlong into a life-threatening roller coaster of mind games, cheating, and deceit.
BTOOOM!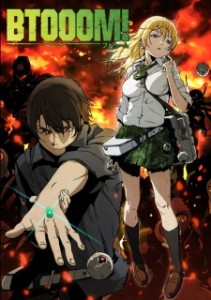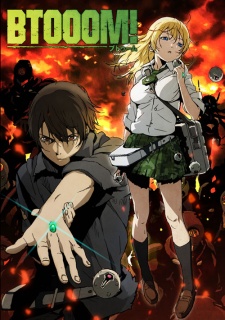 Ryouta Sakamoto is unemployed and lives with his mother, his only real achievement being that he is Japan's top player of the popular online video game, "Btooom!" However, his peaceful life is about to change when he finds himself stranded on an island in the middle of nowhere, with a small, green crystal embedded in his left hand and no memory of how he got there. To his shock, someone has decided to recreate the game he is so fond of in real life, with the stakes being life or death.
Armed with a bag full of unique bombs known as "BIM," the players are tasked with killing seven of their fellow participants to obtain their green crystals, used as proof of their victory, in order to return home. Initially condemning any form of violence, Ryouta is forced to fight when he realizes that many of the other players are not as welcoming as they may seem. Teaming up with Himiko, a fellow Btooom! player who turns out to be his in-game wife, they attempt to get off of the island together, slowly coming closer and closer to the truth behind this contest of death.
References: Myanimelist