8 Similar Anime Like Frame Arms Girl
Frame Arms Girl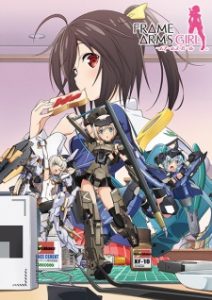 Here are my favorite picks for anime like Frame Arms Girl. Keep in mind the list is in no particular order. Enjoy!
Busou Shinki: Armored War Goddess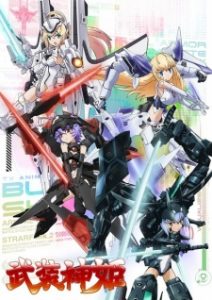 The slice-of-life battle story is set in a future that has neither World War III nor an alien invasion—just an ordinary future set after our current age. In this world, robots are part of everyday life, and they contribute in various aspects of society. "Shinki" are 15-centimeter-tall (about 6-inch-tall) cute partners made to assist humans. Equipped with intelligence and emotions, they devote themselves to serving their "Masters."
These Shinki can even be equipped with weapons and armor to fight each other. Such Shinki are named "Busou Shinki" (literally, "armed divine princesses"). In particular, the Shinki Ann (Arnval), Aines (Altines), and Lene (Altlene) serve a high school freshman named Masato. Things change when a new Shinki, the bellicose Strarf, joins them.
Gundam Build Fighters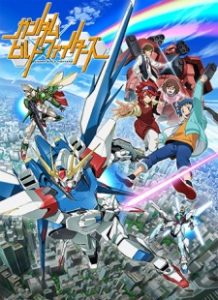 Though Gundam Plastic Models, better known as Gunpla, exploded in popularity with the release of the anime series Mobile Suit Gundam, their presence faded before resurging with a new purpose. Through the power of Plavsky particles, fans are now able to pit their Gunpla against others in a virtual reality-style battle with the best competing at the annual Gunpla World Tournament.
Sei Iori, whose father was a once finalist in the competition, dreams of one day conquering the contest himself. However, while Sei is an expert Gunpla builder, he lacks the prowess to effectively fight his creations during actual battle. In comes Reiji, a mysterious boy who is curiously ignorant of society but quickly demonstrates to Sei tremendous ability in Gunpla battles. The two boys decide to combine their strengths in order to sweep the Gunpla World Tournament and take the Gunpla world by storm.
Henkei Shojo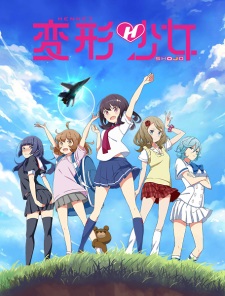 Shorts about girls who transform into machines. The first episode focuses on Haru, a girl who transforms into a fighter jet while trying to catch a hat blowing away in the wind.
KanColle: Kantai Collection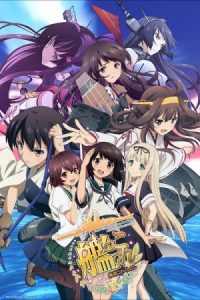 With the seas under constant threat from the hostile "Abyssal Fleet," a specialized naval base is established to counter them. Rather than standard naval weaponry, however, the base is armed with "Kanmusu"—girls who harbor the spirits of Japanese warships—possessing the ability to don weaponized gear that allows them to harness the powerful souls within themselves. Fubuki, a young Destroyer-type Kanmusu, joins the base as a new recruit; unfortunately for her, despite her inexperience and timid nature, she is assigned to the famous Third Torpedo Squadron and quickly thrust into the heat of battle. When she is rescued from near annihilation, the rookie warship resolves to become as strong as the one who saved her.
selector infected WIXOSS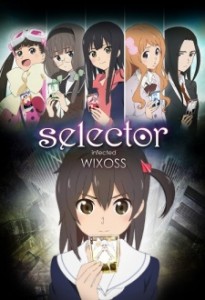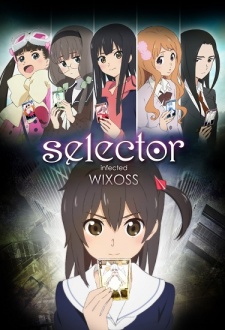 Things are not always what they seem. This is especially true for Ruuko Kominato, when she receives a deck of cards for the popular card game WIXOSS, only to find a girl trapped inside her LRIG, or avatar card. Upon meeting others in the same situation, Ruuko discovers that she has now become a "Selector," a player in a special version of WIXOSS where girls can battle each other for a chance to have their deepest desires come true. However, there is a catch. In contrast to the glory that awaits them after their victories, there is a cruel fate: if they lose three times, their lives will be destroyed.
Etotama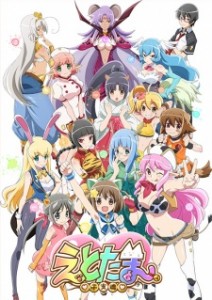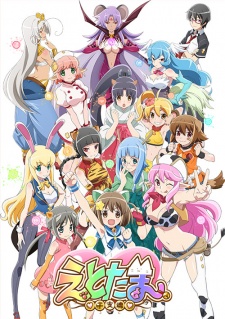 When Takeru Amato moved into his new apartment in Akihabara, he was warned that there was one problem with it. He wasn't warned, however, that the problem was a hole in the floor that leads to the realm of the zodiac gods. He also wasn't told about Nyaa-tan, the eccentric, immature, prospective zodiac-sign cat.
Nyaa-tan would like nothing more than to join the rest of the girls, otherwise known as Eto-shin, in the Chineze zodiac, but she's going to have to fight to work her way in. Fortunately, establishing a relationship with Takeru can help her with that. In Etotama the members of the zodiac don't just represent people's births; they draw their power from positive human emotions in the form of energy called Sol/Lull. With this power, the Eto-musume, or potential Eto-shin, can change from their mostly humanoid appearances into smaller "pretty modes" that can battle with each other in the Eto world.
Nyanko Days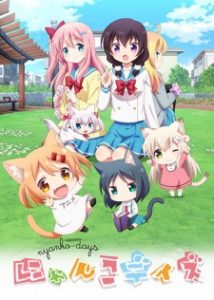 Konagai Tomoko is a first-year in high school and a shy girl. Tomoko owns three cats. The cheerful and live Munchkin Maa, the smart and responsible Russian Blue Rou, and the gentle crybaby Singapura Shii. Tomoko, whose only friends were her cats, one day becomes friends with Shiratori Azumi, who also loves cats. This is a fluffy and cute comedy about the daily life of Tomoko and her cats, Tomoko and Azumi's friendship, and the interaction between cats.
Battle Doll Angelic Layer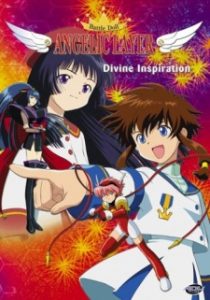 12-year-old Misaki Suzuhara has just gotten involved in Angelic Layer, a battling game using electronic dolls called angels. Even as a newbie, Misaki shows advanced skills as she meets new friends and enters Angelic Layer tournaments to fight the greatest Angelic Layer champions of the nation.
References: Myanimelist