8 Similar Anime Like How NOT to Summon a Demon Lord
How NOT to Summon a Demon Lord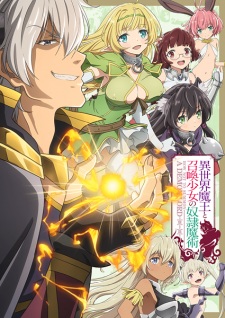 Here are my favorite picks for anime like How NOT to Summon a Demon Lord.  Keep in mind the list is in no particular order. Enjoy!
Overlord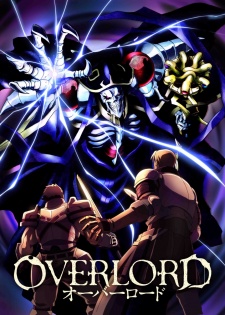 The final hour of the popular virtual reality game Yggdrasil has come. However, Momonga, a powerful wizard and master of the dark guild Ainz Ooal Gown, decides to spend his last few moments in the game as the servers begin to shut down. To his surprise, despite the clock having struck midnight, Momonga is still fully conscious as his character and, moreover, the non-player characters appear to have developed personalities of their own!
Confronted with this abnormal situation, Momonga commands his loyal servants to help him investigate and take control of this new world, with the hopes of figuring out what has caused this development and if there may be others in the same predicament.
Death March to the Parallel World Rhapsody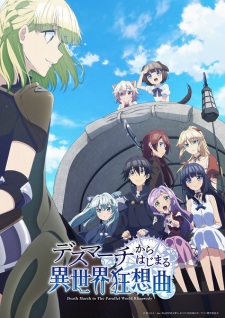 Ichirou Suzuki, a programmer nearing his thirties, is drowning in work. Worn out, he eventually has a chance to catch up on sleep, only to wake up and discover himself in a fantasy RPG world, which is mashed together from the games he was debugging in reality. In this new place, he realizes that not only has his appearance changed to a younger version of himself, but his name has also changed to Satou, a nickname he used while running beta tests on games.
Log Horizon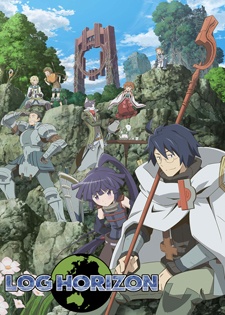 In the blink of an eye, thirty thousand bewildered Japanese gamers are whisked from their everyday lives into the world of the popular MMORPG, Elder Tale, after the game's latest update—unable to log out. Among them is the socially awkward college student Shiroe, whose confusion and shock lasts only a moment as, a veteran of the game, he immediately sets out to explore the limits of his new reality.
KonoSuba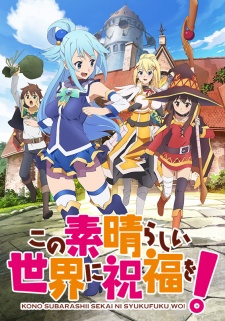 After dying a laughable and pathetic death on his way back from buying a game, high school student and recluse Kazuma Satou finds himself sitting before a beautiful but obnoxious goddess named Aqua. She provides the NEET with two options: continue on to heaven or reincarnate in every gamer's dream—a real fantasy world! Choosing to start a new life, Kazuma is quickly tasked with defeating a Demon King who is terrorizing villages. But before he goes, he can choose one item of any kind to aid him in his quest, and the future hero selects Aqua. But Kazuma has made a grave mistake—Aqua is completely useless!
In Another World With My Smartphone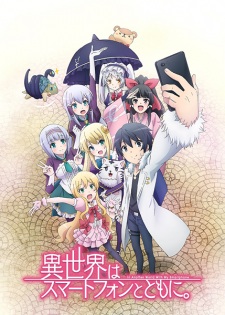 In a thoughtless blunder, God accidentally strikes down Touya Mochizuki with a stray bolt of lightning! As an apology, God offers him one wish and the chance to live again in a magical fantasy world. Touya happily accepts the offer and, for his one wish, asks only to keep his smartphone with him as he begins his journey into this mysterious world.
Starting over in this new world, Touya finds it is filled with magic—which he has an affinity for—and cute girls vying for his attention. These girls—the twins Linze and Elze Silhoueska, Yumina Urnea Belfast, Leen, and Yae Kokonoe—provide Touya with no end of romantic frustrations, but also companionship as he discovers the secrets of this new world.
The Testament of Sister New Devil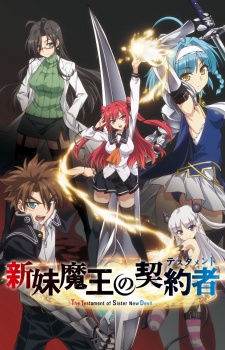 Running into your new stepsister in the bathroom is not the best way to make a good first impression, which Basara Toujou learns the hard way. When his father suddenly brings home two beautiful girls and introduces them as his new siblings, he has no choice but to accept into his family the Naruse sisters: busty redhead Mio and petite silver-haired Maria.
The Master of Ragnarok & Blesser of Einherjar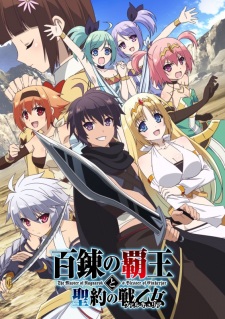 Some urban legends are best left untested! Yuuto Suou gets more than he bargained for when he joins his childhood friend Mitsuki Shimoya in testing out an urban legend. When he uses his phone to take a picture of himself with the local shrine's divine mirror, he is whisked off into another world—one heavily steeped in the lore of the old Norse myths.
Rokudenashi Majutsu Koushi to Akashic Records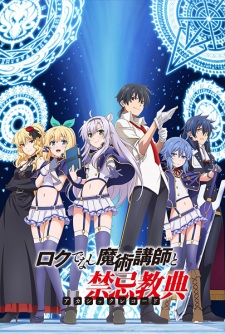 The Alzano Empire is home to one of the most distinguished magic schools in the world: the Alzano Imperial Magic Academy. Here, ambitious young students undergo training to become competent magicians. Sistine Fibel, a stern noble girl, and her bright-eyed best friend Rumia Tingel attend the Academy, determined to cultivate their magical skills.
Reference: Myanimelist