8 Similar Anime Like Love is Like a Cocktail
Love is Like a Cocktail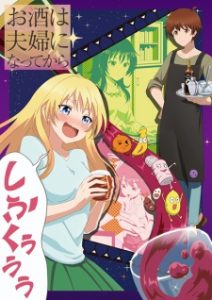 Here are my favorite picks for anime like Love is Like a Cocktail. Keep in mind the list is in no particular order. Enjoy!
Wakakozake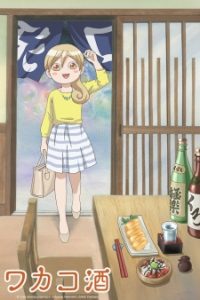 Murasaki Wakako, who is 26 years old, loves going out alone to enjoy eating and drinking, especially when something unpleasant happens at work. This anime follows Wakako through many solitary outings, where she enjoys different combinations of food and drink!
Takunomi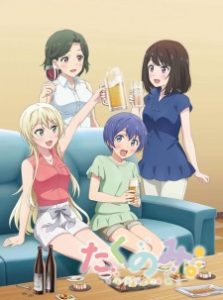 20-year-old Michiru Amatsuki moved to Tokyo due to a change of career. She decided to live in a woman-only share house Stella House Haruno with people of different age and occupations. It's always fun when there's delicious alcohol and meal!!
I Can't Understand What My Husband Is Saying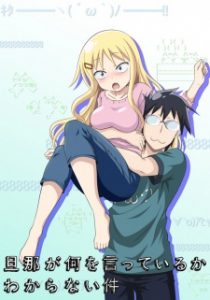 Though they couldn't be any more different, love has managed to blossom between Hajime Tsunashi, a hardcore otaku who shuts himself in at home while making a living off his blog, and his wife Kaoru—a hard-working office lady who, in contrast, is fairly ordinary, albeit somewhat of a crazy drunk. As this unlikely couple discovers, love is much more than just a first kiss or a wedding; the years that come afterward in the journey of marriage brings with it many joys as well as challenges.
Whether due to their quirky personalities or the peculiar people surrounding them, Hajime and Kaoru find themselves caught up in a variety of baffling and ridiculous antics. But despite the struggles they face, the love that ties them together spurs them to move forward and strive to become better people in order to bring their partner happiness.
Himouto! Umaru-chan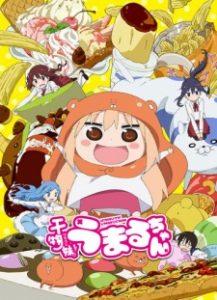 People are not always who they appear to be, as is the case with Umaru Doma, the perfect high school girl—that is, until she gets home! Once the front door closes, the real fun begins. When she dons her hamster hoodie, she transforms from a refined, over-achieving student into a lazy, junk food-eating otaku, leaving all the housework to her responsible older brother Taihei. Whether she's hanging out with her friends Nana Ebina and Kirie Motoba, or competing with her self-proclaimed "rival" Sylphinford Tachibana, Umaru knows how to kick back and have some fun!
Honobono Log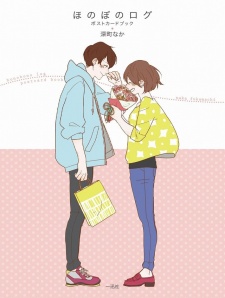 Based on an illustration book by Naka Fukamachi. The anime offers heartwarming peeks at the lives of close couples and families.
Piacevole: My Italian Cooking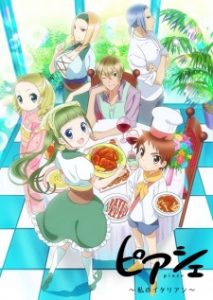 While on her summer break, Morina Nanase starts a new part-time job as a waitress at Trattoria Festa, an Italian restaurant. Finding the restaurant adorable and coincidentally close to her house, Morina quickly settles into her new profession.
However, her new job comes with several eccentric co-workers and Italian dishes she has never heard of. The restaurant's typical fare includes a variety of pasta dishes such as penne arrabbiata, rich dessert such as tiramisu, and even caponata. Join Morina in her restaurant adventures as she gets to know her co-workers and serves the best Italian cuisine to her customers with a smile.
Bartender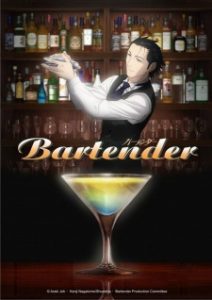 Hidden in the backstreets of the Ginza district is Eden Hall, a lone bar operated by Ryuu Sasakura, the prodigy bartender who is said to mix the most incredible cocktails anyone has ever tasted. However, not just anyone can find Eden Hall; rather, it is Eden Hall that must find you. Customers of varying backgrounds, each plagued with their own troubles, wander into this bar. Nevertheless, Ryuu always knows the ideal cocktail to console and guide each distraught soul.
Restaurant to Another World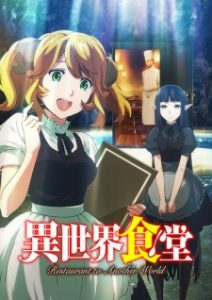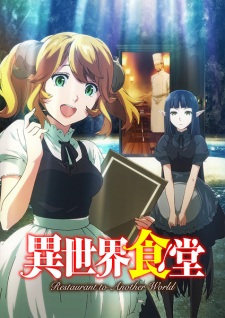 Western Restaurant Nekoya is a popular eatery located on a street corner in a Tokyo shopping district. Serving both traditional Japanese fare as well as Western dishes, this eating establishment is popular among Tokyo's residents. But this seemingly ordinary restaurant is also popular with another type of clientele…
While the restaurant is thought to be closed on Saturdays, the truth is that on this special day each week, its doors are instead opened to the inhabitants of other worlds. From dragons and elves to fairies and mages, this restaurant has no shortage of strange customers. Nevertheless, the enigmatic chef known only as "Master" will be waiting to serve up their favorite dishes with a kind smile and keep them coming back for many more Saturdays to come.
References: Myanimelist