9 Anime Like Romeo's Blue Skies
Romeo's Blue Skies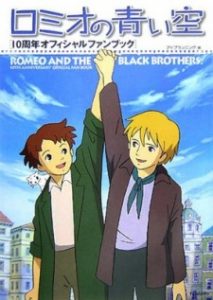 Here are my favorite picks for anime like Romeo's Blue Skies. Keep in mind the list is in no particular order. Enjoy!
Nobody's Boy: Remi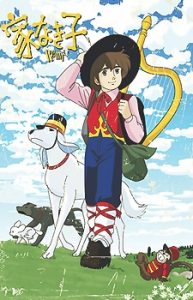 Remi is a boy living happily with his mother in the French countryside. But everything changes when his estranged father comes home and, in desperate need of money, reveals that Remi is adopted, and sells him. Heartbroken, Remi ends up with Vitalis, a traveling musician, and his troupe of animal entertainers. Together, they travel the country in search for Remi's real parents, along the way learning the harsh lessons of life. A deeply moving story about friendship, loss and the pursuit of happiness.
Croisée in a Foreign Labyrinth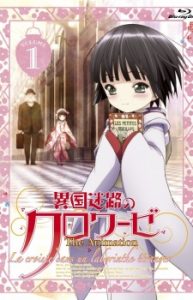 The story takes place in the second half of the 19th century, as Japanese culture gains popularity in the West. A young Japanese girl, Yune, accompanies a French traveler, Oscar, on his journey back to France, and offers to help at the family's ironwork shop in Paris. Oscar's nephew and shop-owner Claude reluctantly accepts to take care of Yune, and we learn how those two, who have so little in common, get to understand each other and live together in the Paris of the 1800s.
Remi, Nobody's Girl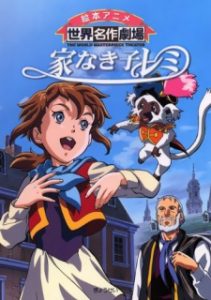 Remi, a cheerful and tender-hearted girl, lives with her mother in a French country town. One day her father returns to the town after a long period working away from home in a city. Her father tells Remi that she isn't their real daughter, and Remi is almost sold to an evil slave trader. It is Vitalis, a strolling entertainer, who helps Remi. Vitalis discovers her talent for singing and decides to take her in with his troupe.
07-Ghost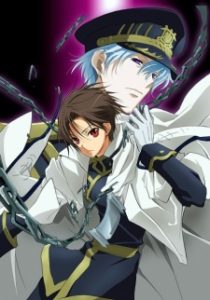 Barsburg Empire's Military Academy is known for training elites who bring victory to the empire. Students of the academy freely utilize an ability called "Zaiphon" to fight, while the types of Zaiphon usable depends on the nature of the soldier. Teito Klein, a student at the academy, is one of the most promising soldiers produced. Although ridiculed by everyone for being a sklave (German for slave) with no memories of his past, he is befriended by a fellow student called Mikage. While preparing for the final exam, Teito uncovers a dark secret related to his past. When an attempt to assassinate Ayanami, a high-ranking official who killed his father, fails, Teito is locked away awaiting punishment.
Fullmetal Alchemist: Brotherhood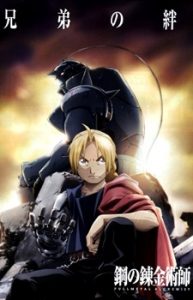 Alchemy is bound by this Law of Equivalent Exchange—something the young brothers Edward and Alphonse Elric only realize after attempting human transmutation: the one forbidden act of alchemy. They pay a terrible price for their transgression—Edward loses his left leg, Alphonse his physical body. It is only by the desperate sacrifice of Edward's right arm that he is able to affix Alphonse's soul to a suit of armor. Devastated and alone, it is the hope that they would both eventually return to their original bodies that gives Edward the inspiration to obtain metal limbs called "automail" and become a state alchemist, the Fullmetal Alchemist.
Kemono no Souja Erin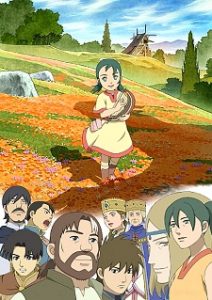 In the land of Ryoza, the neighboring provinces of Shin-Ou and Tai-Kou have been at peace. Queen Shinou is the ruler of Ryoza and her greatest general, Grand Duke Taikou, defends the kingdom with his army of powerful war-lizards known as the "Touda." Although the two regions have enjoyed a long-standing alliance, mounting tensions threaten to spark a fierce civil war.
Rainbow: Nisha Rokubou no Shichinin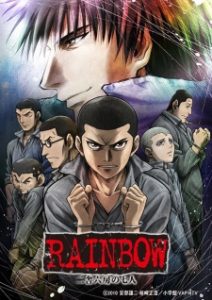 Japan, 1955: Mario Minakami has just arrived at Shounan Special Reform School along with six other teenagers who have been arrested on serious criminal charges. All assigned to the same cell, they meet older inmate Rokurouta Sakuragi—a former boxer—with whom they establish a close bond. Under his guidance, and with the promise that they will meet again on the outside after serving their sentences, the delinquents begin to view their hopeless situation in a better light.
The Boy Who Saw the Wind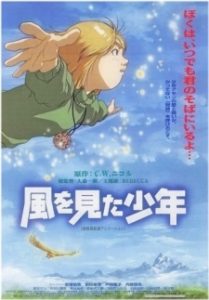 Young boy Amon has mysterious powers. His dad is the cheif scientist for the Empire of the Golden Snake. He's invented weapons for this country in the past, but does not want his boy's powers to be used for destruction so he burns his research and tries to escape the country with his family. The mom and dad die in the escape and only Amon is left. He runs from the military, ends up on an island where he learns about the ancient people who could fly on the wind and talk to animals (as he can). Amon then ends up in a fishermen's village and makes friends with Maria. After this village is attacked by the Golden Snake army, the two run away with a band of rebels. Together, they try to stop the Empire of the Golden Snake from destroying and conquering everything. Based on the book by C.W. Nicol.
Les Misérables: Shōjo Cosette
Being a single mother is hard in early 19th Century France. When young Cosette was traveling with her mother trying to find a job and a place to live, they were always shunned away because very few employers hire single mothers. When she is promised with the prosperity of working in the big city, Cosette is separated from her mother in the hopes a caretaker will watch over her while her mother earns some money. Unfortunately this was a trick and the caretaker is a corrupt man who makes Cosette his indentured servant. Then the kind mayor of the town that Cosette makes her new home in sees how winds of change are so detrimental for children and families, and decides to do something about it.
References: Myanimelist