9 Anime Like The Royal Tutor
The Royal Tutor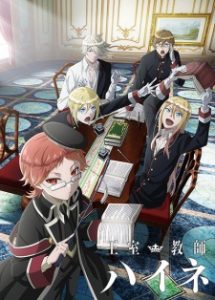 Here are my favorite picks for anime like The Royal Tutor. Keep in mind the list is in no particular order. Enjoy!
Ultimate Otaku Teacher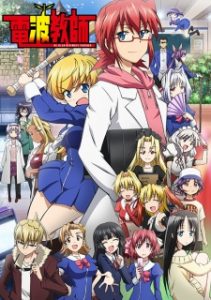 Junichirou Kagami is a young published physicist, a genius, and a hopeless otaku. At the mercy of YD, a self-diagnosed illness which causes him to only be able to do what he "Yearns to Do," Junichirou foregoes his scientific career to maintain and improve his anime blog. However, when he gets hired as a high school physics teacher; his sister Suzune, no longer willing to tolerate his NEET lifestyle, forces him to take the position.
Ouran High School Host Club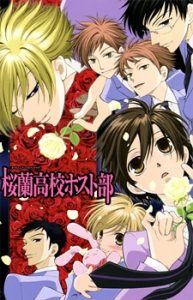 Haruhi Fujioka is a bright scholarship candidate with no rank or title to speak of—a rare species at Ouran High School, an elite academy for students of high pedigree. When she opens the door to Music Room #3 hoping to find a quiet place to study, Haruhi unexpectedly stumbles upon the Host Club. Led by the princely Tamaki, the club—whose other members include the "Shadow King" Kyouya, the mischievous Hitachiin twins, and the childlike Haninozuka "Honey" and his strong protector Mori—is where handsome boys with too much time on their hands entertain the girls in the academy.
Aria The Animation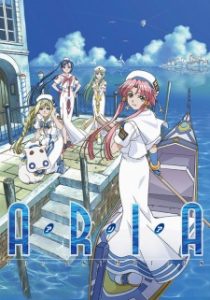 Drift peacefully into Neo Venezia, a city on the planet Aqua (formerly known as Mars). By the 24th century, humans have found a way to colonize the previously uninhabitable planet. As futuristic as that sounds, Neo Venezia is still teeming with rustic beauty; gondolas on wide canals and waterways are the main mode of transportation. The city itself is a faithful replication of Manhome's (the planet formerly known as Earth) Venice.
Maid Sama!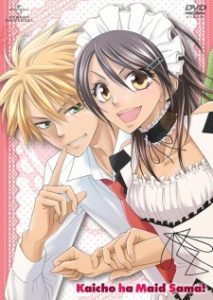 Being the first female student council president isn't easy, especially when your school just transitioned from an all boys high school to a co-ed one. Aptly nicknamed "Demon President" by the boys for her strict disciplinary style, Misaki Ayuzawa is not afraid to use her mastery of Aikido techniques to cast judgment onto the hordes of misbehaving boys and defend the girls at Seika High School.
Haven't You Heard? I'm Sakamoto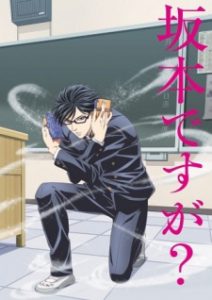 Sophisticated, suave, sublime; all words which describe the exceedingly handsome and patently perfect Sakamoto. Though it is only his first day in high school, his attractiveness, intelligence, and charm already has the girls swooning and the guys fuming with jealousy. No one seems able to derail him, as all attempts at tripping him up are quickly foiled. His sangfroid is indomitable, his wits peerless. Will any of Sakamoto's classmates, or even teachers, be able to reach his level of excellence? Probably not, but they just might learn a thing or two trying…
Castle Town Dandelion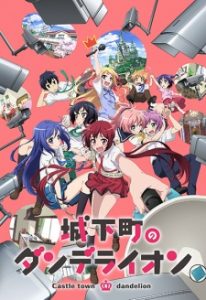 The Sakurada siblings live a normal life in a typical Japanese household. Well, that's what their father, the king, wants for them at least. As members of the royal family, each sibling possesses a unique ability, and over two thousand security cameras have been placed around town to make sure the children are safe and sound. Moreover, all nine of them have been designated as a potential successor to the throne with the decision that the next ruler will be selected through an election.
Great Teacher Onizuka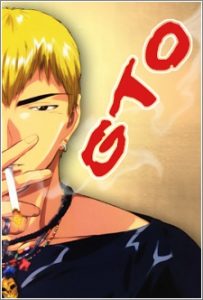 Onizuka is a reformed biker gang leader who has his sights set on an honorable new ambition: to become the world's greatest teacher… for the purpose of meeting sexy high school girls. Okay, so he's mostly reformed. However, strict administrators and a class of ruthless delinquents stand between Onizuka and his goal and they will use any means, however illegal or low, to drive the new teacher away. Perfect, because Onizuka's methods won't be found in any teaching manual; he cares about the difference between legal and illegal activities about as much as he cares for the age difference between himself and a high school girl.
Assassination Classroom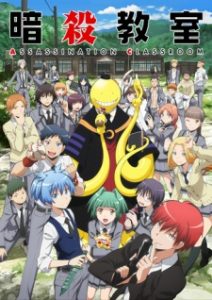 When a mysterious creature chops the moon down to a permanent crescent, the students of class 3-E of Kunugigaoka Middle School find themselves confronted with an enormous task: assassinate the creature responsible for the disaster before Earth suffers a similar fate. However, the monster, dubbed Koro-sensei (the indestructible teacher), is able to fly at speeds of up to Mach 20, which he demonstrates freely, leaving any attempt to subdue him in his extraterrestrial dust. Furthermore, the misfits of 3-E soon find that the strange, tentacled beast is more than just indomitable—he is the best teacher they have ever had!
Black Butler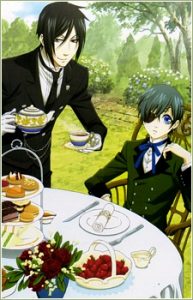 Young Ciel Phantomhive is known as "the Queen's Guard Dog," taking care of the many unsettling events that occur in Victorian England for Her Majesty. Aided by Sebastian Michaelis, his loyal butler with seemingly inhuman abilities, Ciel uses whatever means necessary to get the job done. But is there more to this black-clad butler than meets the eye?
References: Myanimelist