9 Anime Like Tsuki ga Kirei
Tsuki ga Kirei
Here are my favorite picks for anime like Tsuki ga Kirei. Keep in mind the list is in no particular order. Enjoy!
Wandering Son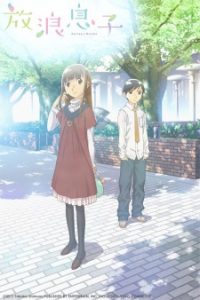 Effeminate fifth grader Shuuichi Nitori is considered by most to be one of the prettiest girls in school, but much to her dismay, she is actually biologically male. Fortunately, Shuuichi has a childhood friend who has similar feelings of discomfort related to gender identity: the lanky tomboy Yoshino Takatsuki, who, though biologically female, does not identify as a girl. These two friends share a similar secret and find solace in one another; however, their lives become even more complicated when they must tread the unfamiliar waters of a new school, attempt to make new friends, and struggle to maintain old ones. Faced with nearly insurmountable odds, they must learn to deal with the harsh realities of growing up, transexuality, relationships, and acceptance.
One Week Friends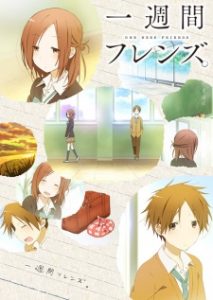 Sixteen-year-old Yuuki Hase finally finds the courage to speak to his crush and ask her if she wants to become friends. The object of his affection, Kaori Fujimiya, is a quiet and reserved girl who cuts herself off from everyone and does not spare him the same blunt rejection she gives everybody else.
The Disastrous Life of Saiki K.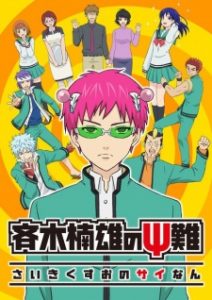 To the average person, psychic abilities might seem a blessing; for Kusuo Saiki, however, this couldn't be further from the truth. Gifted with a wide assortment of supernatural abilities ranging from telepathy to x-ray vision, he finds this so-called blessing to be nothing but a curse. As all the inconveniences his powers cause constantly pile up, all Kusuo aims for is an ordinary, hassle-free life—a life where ignorance is bliss.
My Youth Romantic Comedy Is Wrong, As I Expected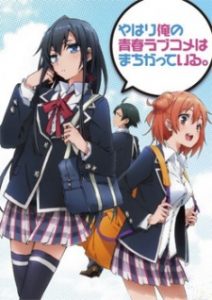 Hachiman Hikigaya is an apathetic high school student with narcissistic and semi-nihilistic tendencies. He firmly believes that joyful youth is nothing but a farce, and everyone who says otherwise is just lying to themselves.  In a novel punishment for writing an essay mocking modern social relationships, Hachiman's teacher forces him to join the Volunteer Service Club, a club that aims to extend a helping hand to any student who seeks their support in achieving their goals. With the only other club member being the beautiful ice queen Yukino Yukinoshita, Hachiman finds himself on the front line of other people's problems—a place he never dreamed he would be. As Hachiman and Yukino use their wits to solve many students' problems, will Hachiman's rotten view of society prove to be a hindrance or a tool he can use to his advantage?
Momokuri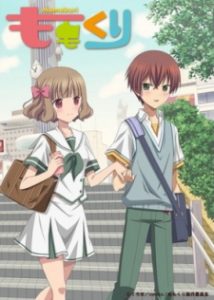 The story revolves around Yuki Kurihara, a girl who has finally been granted her wish of dating her crush Momo. At first glance, she just looks like a normal but very cute girl. However, she is in fact a maniac over Momo, taking notes of his activities and never missing the chance to see him in a cute moment. Momo, on the other hand, is inexperienced in love, and just wants to make Yuki happy.
Orange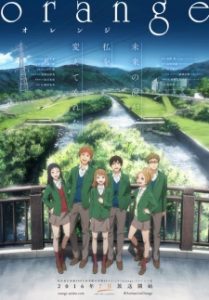 Naho Takamiya's first day of her sophomore year of high school is off to an uneasy start. After waking up late, she receives a strange letter addressed to her. However, the letter is from herself—10 years in the future! At first, Naho is skeptical of the note; yet, after witnessing several events described to take place, she realizes the letter really is from her 26-year-old self.
Golden Time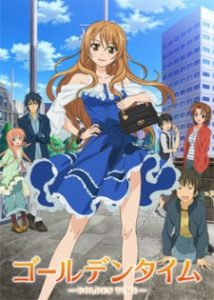 Due to a tragic accident, Banri Tada is struck with amnesia, dissolving the memories of his hometown and past. However, after befriending Mitsuo Yanagisawa, he decides to move on and begin a new life at law school in Tokyo. But just as he is beginning to adjust to his college life, the beautiful Kouko Kaga dramatically barges into Banri's life, and their chance meeting marks the beginning of an unforgettable year.
Scum's Wish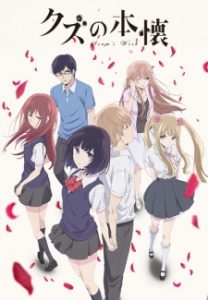 To the outside world, Hanabi Yasuraoka and Mugi Awaya are the perfect couple. But in reality, they just share the same secret pain: they are both in love with other people they cannot be with.  Hanabi has loved her childhood friend and neighbor Narumi Kanai for as long as she can remember, so she is elated to discover that he is her new homeroom teacher. However, Narumi is soon noticed by the music teacher, Akane Minagawa, and a relationship begins to blossom between them, much to Hanabi's dismay.
The Kawai Complex Guide to Manors and Hostel Behavior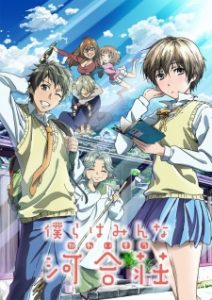 Kazunari Usa is a high school freshman who will start living alone due to his parents now working in a different area. Excited for his new independent life, he hopes to go about his teenage days without the worry of dealing with any strange people, but as he soon discovers, his new boarding house Kawai Complex is far from ordinary.
References: Myanimelist