9 Similar Anime Like Junji Ito Collection
Junji Ito Collection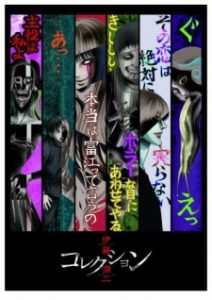 Here are my favorite picks for anime like Junji Ito Collection. Keep in mind the list is in no particular order. Enjoy!
Yamishibai: Japanese Ghost Stories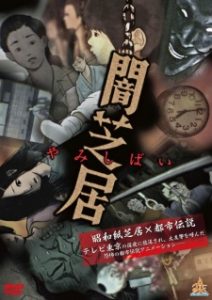 The mysterious, yellow-masked Storyteller is a man whose true name and origin are both unknown. He appears at dusk where children gather and recites sinister tales based on Japanese urban legends, to which his young audience eerily intakes. However, the Storyteller is no ordinary teller of tales. He incorporates a kamishibai, a traditional paper-scrolling device, to add visuals to his already demented narration.
Qui Shui Yi Yun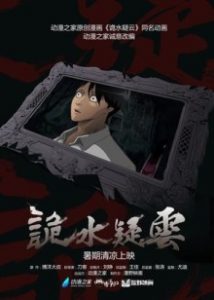 A villa, involved in strange circumstances in the 1990s, is bulldozed and new homes are built on top. The ostensibly peaceful town and its inhabitants will soon have its cover blown wide open. Mysterious forces are at play, rooted in a disturbing truth.
Boogiepop Phantom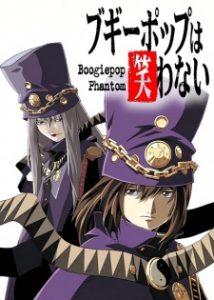 Five years ago, a string of grisly murders shook the city to its core and now the rumors have begun once more. Boogiepop… Everyone knows about Boogiepop: meet her one dark night and you are taken. People tell each other the stories and laugh: no one believes that she can possibly exist in this day and age. Still, strange things appear to be going on and the darkness is taking on many forms. Something is out there. Are you safe?
Gakkou no Kaidan
Years ago, all of the ghosts in a haunted schoolhouse were banished by a certain student. Now, they're back—and they want revenge…
Satsuki and Keiichirou Miyanoshita are two siblings recovering from the tragic loss of their mother. After moving to their mother's hometown, they learn that the local school they have transferred to is an old building—one said to be haunted. Despite initially brushing it off as a silly rumor, the two soon discover that ghosts are indeed real and that they're after them! Gakkou no Kaidan is the creepy tale of the lives of these siblings and their newfound friends as they try to survive the school's ghosts—with a little help from their pet cat along the way.
Ayakashi: Japanese Classic Horror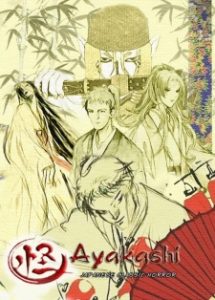 A collection of three classic Japanese horror stories: "Yotsuya Kaidan", the story of a wife betrayed by her husband who seeks vengeance even in death. "Tenshu Monogatari", the story of forbidden love between a goddess and a human, and "Bakeneko", the story of a mysterious cat monster with a vendetta against a certain family.
Gyo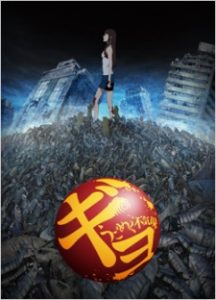 Something in Okinawa reeks, and it isn't long before Kaori and her friends realize that the smell is coming from dead fish, which are walking out of the sea. The fish are fused to metal legs and are infected with a disease contractable by humans that was invented as a weapon by unknown sources. After what happens to Tadashi, Kaori finds herself in a new world very much like the old one but with the stench of death.
Aoi Bungaku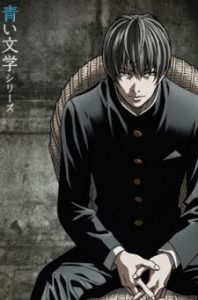 The series consists of adaptations of six modern classics of Japanese literature: Osamu Dazai's No Longer Human (Ningen Shikkaku) & Run, Melos! (Hashire, Melos!), Natsume Soseki's Kokoro, Ryunosuke Akutagawa's Hell Screen (Jigoku Hen) & The Spider's Thread (Kumo no Ito), and Ango Sakaguchi's In the Forest, Under Cherries in Full Bloom (Sakura no Mori no Mankai no Shita).
Sekai no Yami Zukan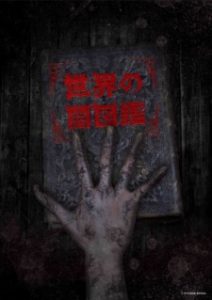 Tucked away in the darkest depths of this world, tales of the bizarre and the supernatural quietly unfold. These inexplicable stories are chronicled throughout the pages of a certain strange encyclopedia, sheltered within a crumbling, decrepit building. Do you dare to open its cover and experience the horrors firsthand?
Inuki Kanako Zekkyou Collection: Gakkou ga Kowai!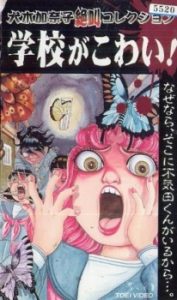 Based on the comic "Inuki Kanako Queen's Collection" by Inuki Kanako.
Bukida is disliked by all the students in his class because of his unpleasant face. However, he loves a girl named Matsuko and so he stalks her. Though Matsuko rejects him, Bukida fancies she likes him at heart. One day, Bukida is killed in a traffic accident. Matsuko feels relieved. But Bukida appeared to her as the living dead. Bukida says, "I love you forever, even though I am dead!".
References: Myanimelist