9 Similar Anime Like Ms. Koizumi Loves Ramen Noodles
Ms. Koizumi Loves Ramen Noodles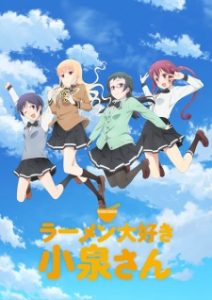 Here are my favorite picks for anime like Ms. Koizumi Loves Ramen Noodles. Keep in mind the list is in no particular order. Enjoy!
Dagashi Kashi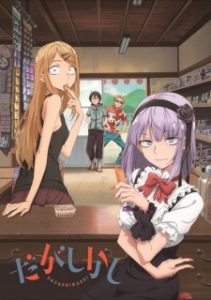 Out in the countryside stands a sweet shop run by the Shikada family for nine generations: Shikada Dagashi, a small business selling traditional Japanese candy. However, despite his father's pleas, Kokonotsu Shikada, an aspiring manga artist, adamantly refuses to inherit the family business.
Gourmet Girl Graffiti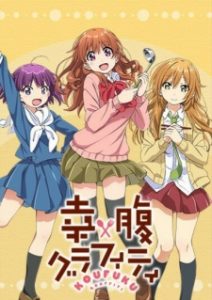 The path to becoming a fine wife begins with being an accomplished cook—at least, that is what Ryou Machiko's late grandmother had led her to believe. For a middle schooler, Ryou's cooking skills are incomparable; but recently, though Ryou's food looks appetizing and smells inviting, the taste has not been delicious. Just when the dejected art student comes to terms with the possibility that she might continue living alone for the rest of her life, her aunt tells her that Kirin Morino—Ryou's second cousin—will begin staying with her every weekend since the younger girl has joined a cram school in Tokyo and aims to attend the same school as Ryou.
Takunomi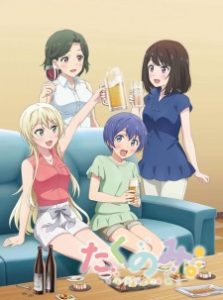 20-year-old Michiru Amatsuki moved to Tokyo due to a change of career. She decided to live in a woman-only share house Stella House Haruno with people of different age and occupations. It's always fun when there's delicious alcohol and meal!!
Haven't You Heard? I'm Sakamoto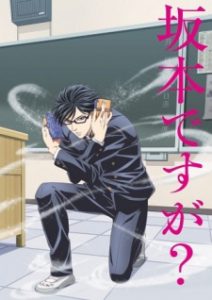 Sophisticated, suave, sublime; all words which describe the exceedingly handsome and patently perfect Sakamoto. Though it is only his first day in high school, his attractiveness, intelligence, and charm already has the girls swooning and the guys fuming with jealousy. No one seems able to derail him, as all attempts at tripping him up are quickly foiled. His sangfroid is indomitable, his wits peerless. Will any of Sakamoto's classmates, or even teachers, be able to reach his level of excellence? Probably not, but they just might learn a thing or two trying…
Sweetness and Lightning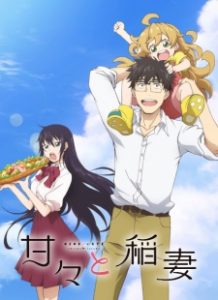 Since the death of his wife, Kouhei Inuzuka has been caring for his young daughter Tsumugi to the best of his abilities. However, with his lack of culinary knowledge and his busy job as a teacher, he is left relying on ready-made meals from convenience stores to feed the little girl. Frustrated at his own incapability to provide a fresh, nutritious meal for his daughter, Kouhei takes up an offer from his student, Kotori Iida, to come have dinner at her family's restaurant. But on their very first visit, the father and daughter discover that the restaurant is often closed due to Kotori's mother being away for work and that Kotori often eats alone. After much pleading from his pupil, Kouhei decides to continue to go to the restaurant with Tsumugi to cook and share delicious homemade food with Kotori.
Isekai Shokudou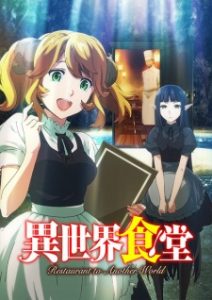 Western Restaurant Nekoya is a popular eatery located on a street corner in a Tokyo shopping district. Serving both traditional Japanese fare as well as Western dishes, this eating establishment is popular among Tokyo's residents. But this seemingly ordinary restaurant is also popular with another type of clientele…
Mister Ajikko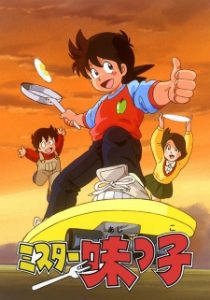 Ajiyoshi Yoichi is a culinary prodigy who manages the eating house together with his mother. One day, Murata Genjiro appears in the eating house and is surprised at the delicious taste and delicate culinary skills of the katsu-don prepared by Youichi. Subsequently, Youichi is being invited to the Aji-oh Building in which he is involved in a spaghetti match with the in-house Italian chef, Marui. Youichi's novel culinary ideas, coupled with his enthusiasm of serving the best for his guests, allow him to defeat Marui in the match. From then on, Youichi begins to compete with other rivals in the race for the best tastes and dishes.
Kill Me Baby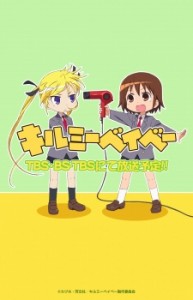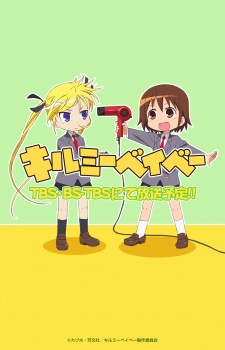 Kill Me Baby is the touching story of Yasuna, a normal (?) high school girl, and Sonya, her best friend who happens to be an assassin. Unfortunately, little Sonya's trained assassin instincts often work against her and others in her daily high school life, as Yasuna's often-broken wrist can attest to. She just wanted a hug, but she ended up with a broken neck. Isn't it sad? No, it's hilarious.
Shokugeki no Souma: San no Sara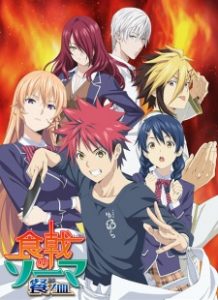 The Moon Festival is Tootsuki Academy's annual gourmet gala, where students compete against each other to earn the most profit through selling their cuisine of choice. But for Souma Yukihira, it is also his first opportunity to challenge the Elite Ten, the supreme council that rules over the academy.
However, this is only the beginning of Souma's war against the Elite Ten; a nefarious plot is underway that will provide Souma with the challenge he desires but will also shake the very foundations of Tootsuki Academy itself.
References: Myanimelist