9 Similar Anime Like All Out!!
All Out!!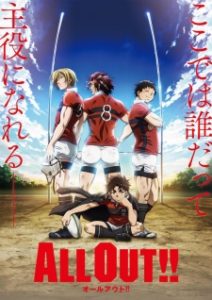 Here are my favorite picks for anime like All Out!!. Keep in mind the list is in no particular order. Enjoy!
Haikyu!!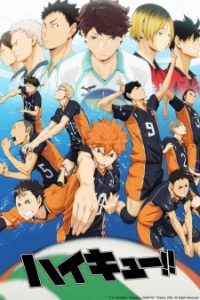 Inspired after watching a volleyball ace nicknamed "Little Giant" in action, small-statured Shouyou Hinata revives the volleyball club at his middle school. The newly-formed team even makes it to a tournament; however, their first match turns out to be their last when they are brutally squashed by the "King of the Court," Tobio Kageyama. Hinata vows to surpass Kageyama, and so after graduating from middle school, he joins Karasuno High School's volleyball team—only to find that his sworn rival, Kageyama, is now his teammate.
Eyeshield 21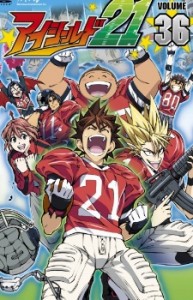 Sena is like any other shy kid starting high school; he's just trying to survive. Constantly bullied, he's accustomed to running away.
Surviving high school is about to become a lot more difficult after Hiruma, captain of the school's American football team, witnesses Sena's incredible agility and speed during an escape from some bullies. Hiruma schemes to make Sena the running back of his school team, The Devil Bats, hoping that it will turn around the squad's fortunes from being the laughingstock of Japan's high school leagues, to title contender.
Days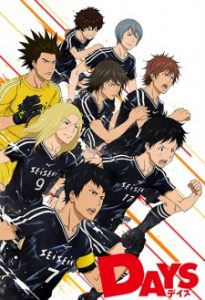 The series is about two boys named Tsukushi and Jin. Tsukushi is a boy with no special talent or traits while Jin is considered a soccer genius. On one stormy night, Jin meets Tsukushi, and they get dragged into the world of soccer.
Keijo!!!!!!!!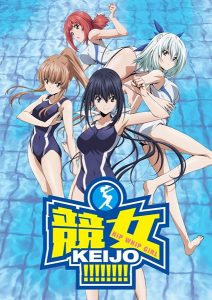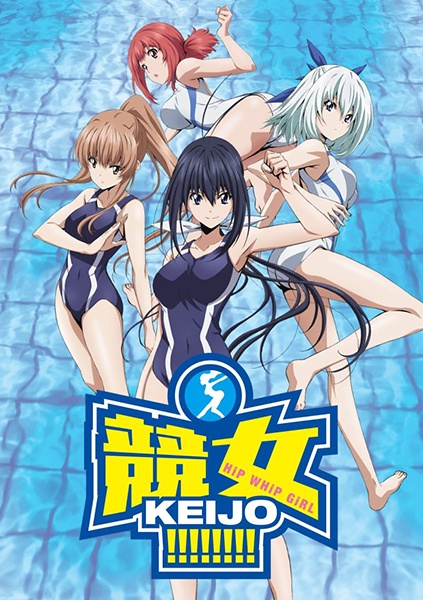 Japan's latest competitive sport, keijo, is dictated by a simple set of rules: female-only participants must stand on circular platforms floating in a pool—referred to as "lands"—with the goal being to knocking off opponents using only their breasts and butts. Despite this outlandish premise, the sport attracts millions of viewers across the country and boasts a lavish prize pool. Many aspiring athletes take up the challenge in hopes of becoming the next national champion.
Captain Tsubasa (2018)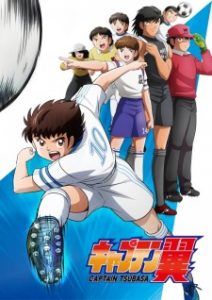 Captain Tsubasa is the passionate story of an elementary school student whose thoughts and dreams revolve almost entirely around the love of soccer. 11-year-old Tsubasa Oozora started playing football at a very young age, and while it was mostly just a recreational sport for his friends, for him, it developed into something of an obsession.
Yuri!!! On ICE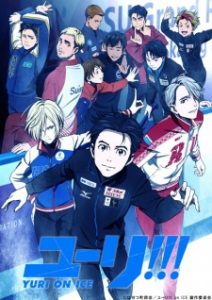 Reeling from his crushing defeat at the Grand Prix Finale, Yuuri Katsuki, once Japan's most promising figure skater, returns to his family home to assess his options for the future. At age 23, Yuuri's window for success in skating is closing rapidly, and his love of pork cutlets and aptitude for gaining weight are not helping either.
Diamond no Ace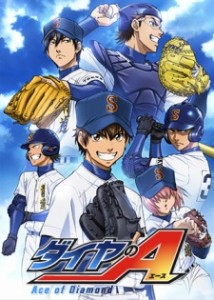 With a stray pitch that completely missed the batter, Eijun Sawamura loses his final middle school baseball game. Frustrated by this defeat, Eijun and his teammates vow to reach the national tournament once they are in high school. But everything changes when a scout unexpectedly invites him to Tokyo's prestigious Seidou High School after seeing the potential in his unusual pitching style. Encouraged by his teammates, Eijun accepts the offer, ready to improve his skills and play at a much more competitive level of baseball.
Hinomaru Sumo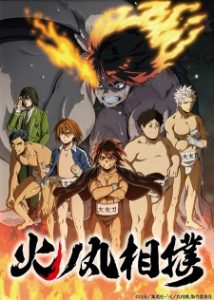 It is a divine ritual, a martial art, a combat sport—it's sumo!!
A "small" new student, Ushio Hinomaru, appears before the weak little sumo club of Oodachi High School! The words "big" and "heavy" are the rules to this sport, which does not fit this newbie any inch, but this guy goes and does what…?! Ushio and the small sumo club climbs its way to the top!
Kuroko's Basketball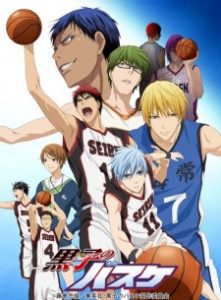 Teikou Junior High School's basketball team is crowned champion three years in a row thanks to five outstanding players who, with their breathtaking and unique skills, leave opponents in despair and fans in admiration. However, after graduating, these teammates, known as "The Generation of Miracles," go their separate ways and now consider each other as rivals.
References: Myanimelist