9 Similar Anime Like Gakuen Handsome
Gakuen Handsome
Here are my favorite picks for anime like Gakuen Handsome. Keep in mind the list is in no particular order. Enjoy!
Gakuen Heaven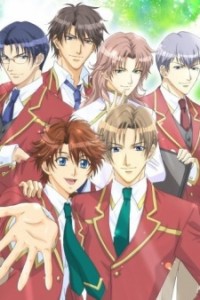 Itou Keita, an average guy, is shocked when he's invited to attend the elite institution, "Bell Liberty Academy." Unnerved by the mystery, he's further distracted by the school's social dynamics. In a sea of amazing young men, Keita struggles to find out what makes him unique, and how he can possibly deserve to be treated as an equal by the boys of BL. Lacking any particular ability, just why has Itou been welcomed into the privileged world of the talented and the beautiful?
Ai-Mai-Mi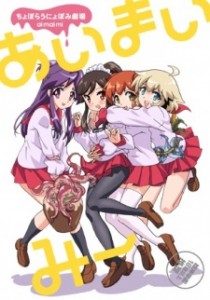 The story follows girls in a manga club—Ai, Mai, Mii, and Ponoka-senpai—who might be fighting evil invaders threatening Earth, facing off against rivals in tournaments, and dealing with other absurd situations when they are not drawing manga.
Shigeo is Handsome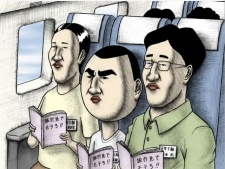 Shigeo's handsomeness causes strife with his mother. Even more so during a plane jacking.
Ouran High School Host Club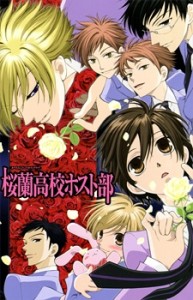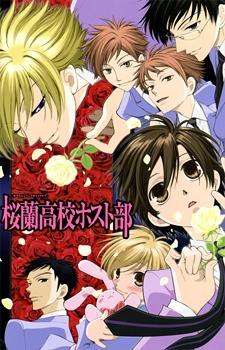 Haruhi Fujioka is a bright scholarship candidate with no rank or title to speak of—a rare species at Ouran High School, an elite academy for students of high pedigree. When she opens the door to Music Room #3 hoping to find a quiet place to study, Haruhi unexpectedly stumbles upon the Host Club. Led by the princely Tamaki, the club—whose other members include the "Shadow King" Kyouya, the mischievous Hitachiin twins, and the childlike Haninozuka "Honey" and his strong protector Mori—is where handsome boys with too much time on their hands entertain the girls in the academy.
Teekyu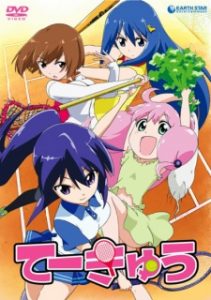 Teekyuu is all about the wacky antics of four schoolgirls—Kanae Shinjou gets bored easily and often breaks the laws of physics to get what she wants; Nasuno Takamiya is incredibly rich and knows how to make things go her way; Marimo Bandou would probably get arrested from her actions like eating panties or kidnapping children; and Yuri Oshimoto, their ordinary junior, rounds out the eccentric bunch that forms the sole members of their school's tennis club.
Ishida & Asakura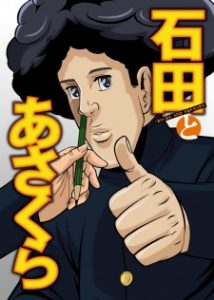 Anime adaptation of the surreal gag manga about two high school boys, Ishida and Asakura.
Inferno Cop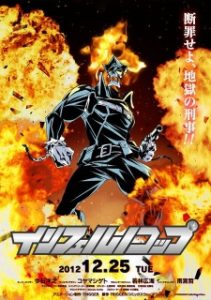 Jack Knife Edge Town is as edgy as it sounds, and it's up to Inferno Cop to stop that edge from tearing his city apart. He's both law and outlaw, dispensing ungodly justice to evildoers like a candy machine. Lowlifes, gangsters, and even hellspawn all infest Inferno Cop's hunting ground, but that's the good news. The bad news? Prior to the story, his family was brutally murdered by Southern Cross, a shady organization that made the worst mistake imaginable by doing so. Now, Inferno Cop's limiters have been removed and his mercy rung more dry than the entrails of his victims.
The Highschool Life of a Fudanshi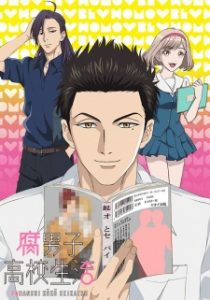 Sakaguchi is a high school boy and also a "fudanshi" who loves boys-love stories. He hangs out with his friends, a fujoshi named Rumi, his gay friend Yuujirou, fellow fudanshi Daigo, and his "normal" friend Nakamura.
Cromartie High School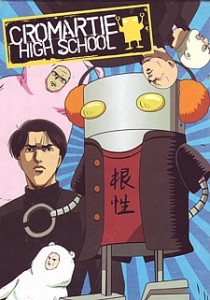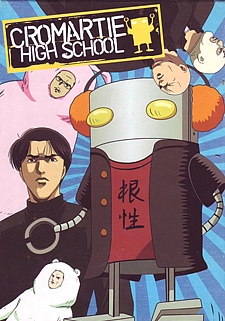 Takashi Kamiyama is your typical mild-mannered high school student—polite, aloof, and pacifistic, with a slightly above-average IQ. But would your average high school student really enroll himself at the infamous Cromartie High School, known as a breeding ground for the toughest delinquents out there?
References: Myanimelist