Angry Birds 2 Level 18 Tips – Beat It With 3 Stars
Angry Birds 2 level 18 introduces a new fan to the stage. The fan slightly alters the course of the birds.
Round 1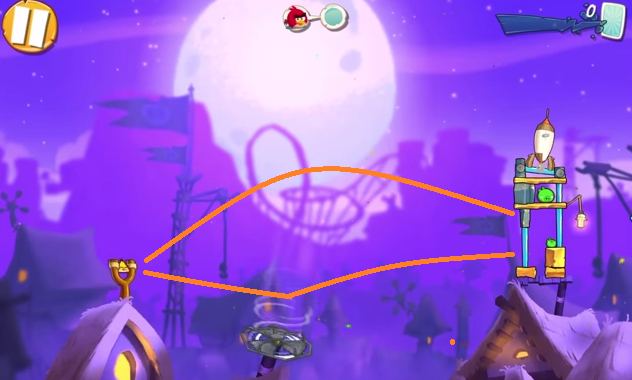 On the first round, you can either choose Blues or Chuck to do the job. Since the walls will vary if you were to retry the stage, I have drawn 2 trajectories you can take the topple the pile of walls with the pigs. Pick the route that suits you best.
Round 2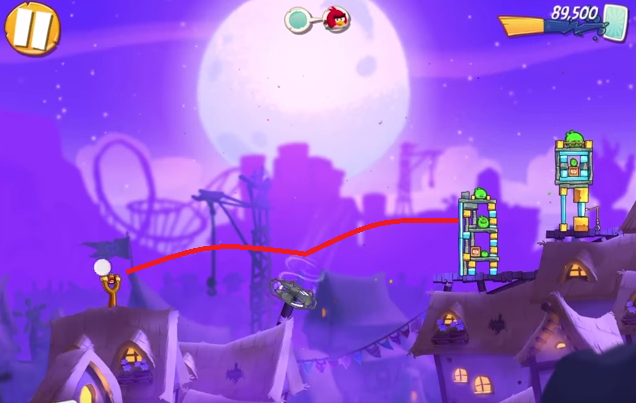 On this round, you are pretty much forced to use the fan. I have drawn the trajectory to give you a good way to destroy the first pile. If you aimed it perfectly, it will complete kill all pigs on the first pile.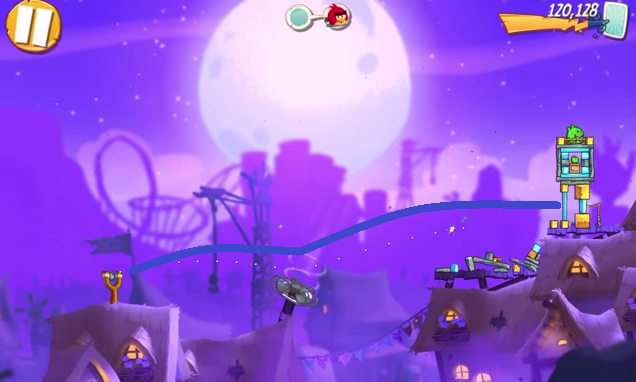 The second pile can also be destroyed by using either Blues or Matilda. I suggest using Blues for the job. Matilda is used if you mess up the trajectory of the shot. Keep in mind when using Matilda, it will be almost impossible to lay a bomb on top of the pigs due to its height.
If you still can't get 3 stars reading the guide, check out this video here.