Similar Anime Like Bleach and Naruto Shippuden to Watch[Recommendations]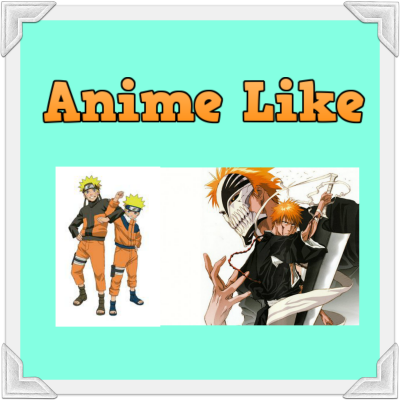 Here are some really good shounen supernatural type animes like Bleach and Naruto. Keep in mind the list is in no particular order.
Twelve-year-old Gon Freecss one day discovers that the father he had always been told was dead was alive and well. His Father, Ging, is a Hunter—a member of society's elite with a license to go anywhere or do almost anything. Gon, determined to follow in his father's footsteps, decides to take the Hunter Examination and eventually find his father to prove himself as a Hunter in his own right. But on the way, he learns that there is more to becoming a Hunter than previously thought, and the challenges that he must face are considered the toughest in the world.
Humans live in the world of Assiah, demons in Gehenna. The two dimensions are not meant to interfere with each other, but demons still possess creatures in Assiah in spite of this. The humans who can fight these demons are known as exorcists. Rin Okumura is a boy who bears the curse of being Satan's illegitimate son. His foster father sacrificed himself to save him from demons. To avenge his foster father's death as well as to prove himself, Rin decides to follow the path of an exorcist.
Allen Walker, a young man with a cursed eye, lives to destroy a weapon known as Akuma. These weapons created by the Milleneum Earl are sent out by his command to purge the world from humans. Allen Walker uses an anti-akuma weapon, Innocence, to counter the Earl's attempts at destroying humanity. He travels to the Black Order by his mentor's directions. There he meets with others who also fight against the Milleneum Earl's plans. But more questions start to appear as Allen and his friends move further along to reach their goal. And these questions that seem to connect to Allen's past.
Before he was executed, the legendary Pirate King Gold Roger revealed that he had hidden the treasure One Piece somewhere in the Grand Line. Now, many pirates are off looking for this legendary treasure to claim the title Pirate King. One pirate, Monkey D. Luffy, is a boy who had eaten the Devil's Fruit and gained rubber powers. Now he and his crew are off to find One Piece, while battling enemies and making new friends along the way.
Set in the Shinigami technical school for weapon meisters, the series revolves around 3 groups of each a weapon meister and a human weapon. Trying to make the latter a "Death Scythe" and thus fit for use by the Shinigami, they must collect the souls of 99 evil humans and 1 witch.
Shirahama Kenichi is an average student who has earned the nickname "Weak Legs" from always getting bullied. One day he meets a cute girl named Furinji Miu, who helps him build the courage to begin training at a mysterious dojo where she lives. Here Kenichi faces intense training from masters of many different martial arts styles as he attempts to become stronger.
After losing their mother, Alphonse and Edward Elric attempt to bring her back using the forbidden science of human alchemy. However, alchemy operates on the theory of equivalent trade, and breaking the human alchemy taboo carries a heavy price. Ed loses his leg, and Al loses his body. Ed is able to seal Al's soul inside of a huge suit of armor, at the cost of his arm. Years later, Ed (now with two mechanical limbs) and Al (still trapped in the armor) leave their childhood home, each brother concerned with the other's happiness.
Ed, who has a natural talent and skill for alchemy, becomes nationally certified and is soon known everywhere as the "Fullmetal Alchemist." Their true objective is to search for any information on the fabled Philosopher's Stone, hoping it will allow them to regain their old bodies. All of their hopes rest with this mythical stone, which may not even exist at all. However, the brothers soon learn that they are not the only ones after the powerful stone.
Goku is back with his new son, Gohan, but just when things are getting settled down, the adventures continue. Whether he is facing enemies such as Frieza, Cell, or Buu, Goku is proven to be an elite of his own and discovers his race, Saiyan and is able to reach Super Saiyan 3 form. He meets many new people, gaining allies and well as enemies, as he still finds time to raise a family and be the happy-go-lucky Saiyan he is.
Taking place 10 years before the events of Fate/stay night, this series chronicles the events of the Fourth Holy Grail War. The Holy Grail War is a contest, founded by the Einzbern, Makiri, and Tōsaka families centuries ago, in which seven mages summon seven Heroic Spirits to compete to obtain the power of the "Holy Grail," which grants a wish to each member of the winning duo. After three inconclusive wars for the elusive Holy Grail, the Fourth War commences. [Wiki]
The year is 1614 AD. Two warring ninja clans, each supporting a son of Hidetada Tokugawa as the next shogun, send ten representatives each to fight to the death for the possession of a scroll. The prize: the annihilation of the other and the staunch support of the Tokugawa government for the winning clan for the next thousand years.
Magi: The Labyrinth of Magic
In a fantastic middle-age world where slavery is very common, there are mysterious tall towers named "Dungeon" which mysteriously appeared out of nowhere fourteen years before the story line. Someone who conquers a Dungeon becomes very powerful and wealthy. Our hero Ali Baba is a teenager who works for merchants to support himself. He dreams for conquering a lot of Dungeons and becoming a very rich person. One day, he comes across with a strange young boy named Aladdin who carries a mystical flute with supernatural powers in it. Ali Baba and Aladdin agree to travel their first Dungeon together.
Lucy is a 17-year-old girl, who wants to be a full-fledged mage. One day when visiting Harujion Town, she meets Natsu, a young man who gets sick easily by any type of transportation. But Natsu isn't just any ordinary kid, he's a member of one of the world's most infamous mage guilds: Fairy Tail.
Recca is a boy living in the modern world, only he seems drawn to following the ways of the ninja. On the day he befriends a girl named Yanagi who has a mysterious power of healing, he is confronted and challenged by a Dark Priestess. This battle leads Recca to discover a strange power within himself. Afterwards, he finds that not only is his past and destiny not as crystal clear as he had thought, but there are others with powers practicing the way of the ninja who challenge him one after another.
Rokujou Miharu is a boy who has a hijutsu (hidden technique) living inside of him. This hijutsu is the power of creation. Many ninja clans are seeking it as the one who possesses it becomes the ruler of the ninja world. Rokujou's classmate Kouichi started a nindou ("Way of the Ninja") club at school with Kumohira, his English teacher. Both Kouichi and Kumohira are secretly ninjas. They tried to persuade Rokujou to join the ninjutsu club. At first, he was reluctant, but after being attacked by group of ninjas trying to get his hijutsu, he joins. He must become the Ruler of Nabari in order to survive.
There you have it folks. A lot of these supernatural fighting animes are awesome. My personal favorite is Fate/Zero for its awesome artwork and fighting.
References: