Anime Like Campione! Recommendations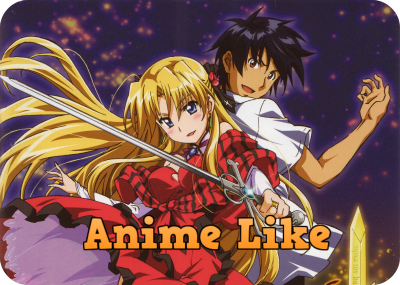 Here are my list of favorite top picks for animes like Campione! Keep in mind the list is in no particular order!
"The fourth true ancestor" is a legendarily strong vampire that shouldn't exist. Accompanied by the 12 "gun-beasts," this phantom vampire is said to have appeared in Japan. In order to find and kill this "fourth true ancestor," the government and the Lion King Organization order the dispatch of attack mages called "sword-maidens." For some reason an apprentice named Yukina Himeragi was chosen for the task. Wielding the strongest spiritual spear, Yukina comes to the special demon district Itokami City. There she encounters Kojou Akatsuki and learns the true nature of the "fourth true ancestor."
Shirou Emiya lost his parents in a fire when he was young and was later adopted by a sorceror by the name of Kiritsugu Emiya. Although he was full of admiration for his adopted father and yearns to become an ally of justice, Shirou has limited powers and was unable to become a strong sorceror like his father. That is until one fateful day, he was drawn into the Holy Grail War and had to summon a female "Servant" known as Saber in order to protect himself.
It turns out that the Holy Grail War involves a series of battles among powerful sorcerors to fight for the possession of a relic that will grant one's wishes, the Holy Grail. There are altogether seven "Masters" who can summon their respective "Servants" from different classes known as Saber, Archer, Rider, Berserker, Lancer, Caster and Assasin. These "Servants" have to hide their names in order not to reveal their weaknesses to the enemies. The story revolves around Shirou and his entanglement in the Holy Grail War.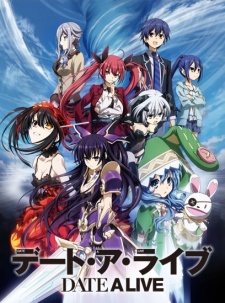 "Before the world ends, kill me or kiss me."
Thirty years before the events of Date A Live, an enormous explosion devastates east Asia and kills 150 million people. This is the first known "Spacequake", an inexplicable natural disaster that has since become commonplace. Fast forward to the future. High school second year Shidou Itsuka lives alone with his cute little sister while their parents are away.
What do these things have to do with each other? While rushing to save his sister from a sudden Spacequake, Shidou is caught in the blast and, in the midst of the chaos, finds a mysterious girl. It turns out that this girl is actually a Spirit, a powerful being from another world whose arrival devastates the surrounding area. Thankfully, Shidou is rescued by an anti-Spirit strike team… led by his little sister?!
This vicious task force is locked and loaded, ready to exterminate Spirits with extreme prejudice. But this violent method is not for Shidou. He discovers the one way to neutralize these Spirits peacefully: make them fall in love. Now, it's up to Shidou to save the world by dating those who threaten to destroy it!
Meet Louise, a budding magician. The students at the Tristein Academy call her "Zero Louise", due to her current record of zero successes with magic. In fact, her magic tends to go spectacularly wrong. Now, as an important test of her aptitude for magic, she must summon a familiar to be her servant. At this critical moment, she summons up all her magic and wishes for a familiar that is "devoted, beautiful and powerful", and gets… Hiraga Saito, an ordinary Japanese boy. It's difficult to say who is more surprised and dismayed, but the rules don't allow for second attempts. Louise is stuck with her strange familiar, and he with her.
Known as a Rogue Hero in the fantasy world Arezard, Akatsuki decided to take upon the request of the defeated Demon King to take his daughter with him. After bringing her back to the world he came from, Akatsuki brought her to join Babel, an academy-like organization that specializes in training those who came from the other world.
References: