7 Anime Like Full Metal Panic! [FMP] Recommendations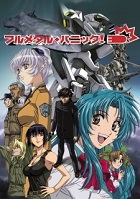 FMP was one of my favorite anime I watched when I was in college. A combination of humor, mecha and silly romance is a great anime combination. Here are my favorite picks of anime like Full Metal Panic!. You should also check out the Sequel Fumoffu and it focuses more on humor and the relationship of Sousuke and Kaname.
It is the year A.D. 2307. Fossil fuels on Earth have been depleted entirely, with mankind turning to the next available power source: solar energy. During this time, 3 orbital elevators with solar power generation systems are built, each under control by the Union of Solar Energy and Free Nations (formerly United States of America), the Human Reform League (Russia, China and India) and the Advanced European Union.
However, not all countries are able to enjoy the benefits of this system, leading to widespread resentment and war. Arising out of the conflict, a mysterious military organization known as Celestial Being appears, dedicated to end all warfare using Mobile Suits called Gundam. This begins the stories of Gundam Meisters (pilots) Setsuna F. Seiei, Lockon Stratos, Allelujah Haptism and Tiera Erde as they are thrown into conflict between the 3 superpowers and the various other factions.
Ayano is the heir to the house of Kannagi, a house with ties to the spirit of fire, whose members are all fire users. All except for her cousin, Kazuma. After he was defeated by Ayano, his father banished him from the house in disgrace. Kazuma ran off and changed his surname to Yagami. He formed a contract with the spirit of wind and becomes a powerful wind user. Four years later, he returned.
While fighting an intense inter-galactic war, a mecha pilot was accidentally warped into a space-time neither he nor the computer of his mecha could recognize. After waking up from a long-time hibernation, he found himself trapped on a planet, with human residents talking in an unknown form of language, using inferior technologies, and — most shocking to him — naturally breathable air.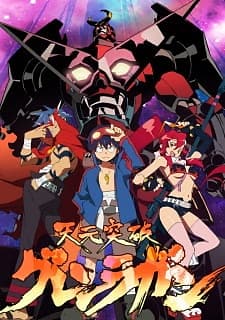 In their closed-off underground village, Kamina and Simon chafe at the limits imposed by the village elder. Yet all this will change, when Simon stumbles across a fantastic device—just as the village's peace is broken by a violent intrusion.
A boy swordsman, Yoichi and his father stays in mountain training for his descent from the mountain. Yoichi comes to the city to lodge and stay with 4 beautiful sisters. A new more severe "training" regiment awaits him.
The Empire of Britannia has invaded Japan using giant robot weapons called Knightmare Frames. Japan is now referred to as Area 11, and its people the 11's. A Britannian who was living in Japan at the time, Lelouch, vowed to his Japanese friend Suzaku that he'd destroy Britannia. Years later, Lelouch is in high school, but regularly skips out of school to go play chess and gamble on himself.
One day, he stumbles on terrorists 11's who've stolen a military secret and is caught by a member of the Britannian task force sent after them, who is Suzaku. As the rest of the squad arrives, Suzaku is shot for disobeying orders, while the military secret, a young girl, gives Lelouch the power of Geass, which makes anyone obey any order. While Suzaku is secretly made the pilot of Britannia's brand new prototype Knightmare, Lancelot, Lelouch becomes the masked Zero to lead the rebellion to destroy Britannia once and for all.
Akito Tenkawa doesn't want to fight. Despite a childhood spent as a fan of the anime Gekiganger 3, a mecha show, he'd rather cook than pilot a mecha. Fate intervenes when his home on Mars is destroyed, and he is mysteriously transported in an instant to the Earth. He has questions no one can fully answer, but follows a girl from a chance meeting in the hope of discovering what has happened to him. The girl, Yurika Misumaru, is captain of the private battleship Nadesico, and in order to follow her, he enlists as the ship's cook.
Possessing the nanite implants that allow him to control mecha, he's a handy backup pilot for the tactical mecha of the Nadesico, the Aestivalises. He joins a crew bent on avenging Mars and composed of misfits, otaku, and ditzes, but who are in reality handpicked experts. They take their own private war back to Mars to face the harsh reality that life may not always be like a giant mecha series.
References: MyAnimeList, Wiki, ANN