9 Anime Like Gangsta. [Recommendations]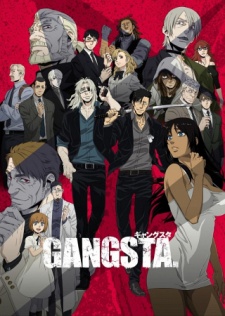 Here are my favorite picks for similar anime like Gangsta. It has been a while since I have seen a good anime and it really reminds me of Black Lagoon. Check out the recommendations!
Okajima Rokuro is a Japanese businessman…in a town full of Japanese businessmen. His normal day consists of social drinking with clients and being kicked around by his bosses. He finally gets a break though, as he's sent by his company to the tropical seas of Eastern China to deliver a disc…only his boat gets hijacked by a band of mercenaries that were hired to steal it. "Rock" (as he is newly dubbed by his captors) catches the interest of the only female merc "Revy" as she thinks he's worth a ransom, taking him hostage. However, the disc turns out to be more trouble than its worth, and complicates things both for Rock, and the mercenaries known as Black Lagoon.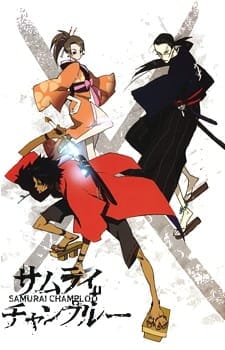 Mugen is a fierce animal-like warrior with a unique Bboying (break-dance) inspired fighting style. Jin has a more traditional style but don't think of this as a weakness because his skills are amazing. The two contrasting samurai warriors are far from friends, yet their separate paths seem to cross anyways. Mugen is wandering aimlessly through the city when he stumbles upon a teahouse where he meets Jin and Fuu (A ditzy waitress, but don't think she doesn't have anything hidden up her sleeves). Fuu convinces them both to come with her in search of a mysterious samurai that smells like sunflowers and their journey begins. This modernized hip-hop tale breaks the barriers of the common, historical, samurai anime.
Hatchin is a girl raised by strict foster parents who has long given up her dreams of freedom. Michiko is a sexy criminal who escapes from a supposedly inescapable prison. When she suddenly enters Hana's life, these two very different women set off on a journey across a lawless land in search of a missing man from both their pasts.
Ryūgamine Mikado is a boy who longs for the exciting life of the big city. At the invitation of his childhood friend Masaomi, he transfers to a school in Ikebukuro. Masaomi has warned him about people he doesn't want to cross in the city: a champion fighter, an informant, and a mysterious gang called "Dollars." Nervous from Masaomi's stories, Mikado witnesses an urban legend on his first day in the city, the Headless Rider astride a black motorcycle. From then on, the existence of supernatural cases and a gang called the Yellow Scarves will rise to the surface, and Ikebukuro will pushed to the breaking point.
Mochizuki General Hospital boasts some of the most well-trained (and well-endowed) nurses in town. But though these ladies spend much of their day battling sickness, their after-hours are spent fighting a very different sort of disease… Under the leadership of the hospital chairman, a handful of staff members and local teenagers form a group of mercenary assassins, targeting the "cancers" of society and excising those individuals before their wickedness spreads.
Each of the stories in the series involves several unrelated plots intersecting and crossing each other as events spiral farther and farther out of control. Immortal alchemists, mafia operated speakeasies, and many other elements of pulp fiction mashed together for a world straight out of the movies.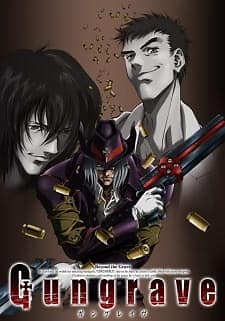 Brandon Heat, a silent and passive man, is living a laid back life with his friends. He's got his eyes on Maria, but her uncle forbids their relationship. After the brutal murder of his friends and Maria's father, Brandon is on the run together with the only friend he has left—Harry McDowell. When he finds out custody over Maria has been taken by Millennion, the largest mafia syndicate in town, he and Harry decide to join the syndicate. He goes through many hardships after joining the syndicate but he is willing to risk everything as long as he can be close to Maria.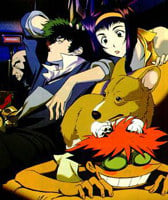 Spike Spiegel, a bounty Hunter with a dark past, lives on bounty to bounty, barely making it each time, or not making it at all. His partners Jet Black, Faye Valentine, Ed and Ein the dog all help him in his adventures from planet to planet.
Many years ago, humans and demons lived in harmony. But that unity ended when demons started attacking humans and plotted a mission to unleash Gyumao – an evil demon imprisoned for thousands of years. Now, Genjo Sanzo, a rogue priest, must team up with three demons – Sha Gojyo, Son Goku, and Cho Hakkai – and embark on a perilous journey to the west to stop these demons from resurrecting Gyumao and restore the balance between humans and demons on Earth.
References: ANN, MyAnimeList, Wiki